Multi-format outputs ensure your proposal is always available to your recipient.
Select a Property
If you have access to more than one property, select a property from the drop-down menu. This step is unnecessary if you have access to only one property.

Select Activity
Select Activity from the top navigation bar.

Download PDF
Select Download PDF to download a copy of your eProposal in PDF format. This is the same PDF available to your clients when they select Download PDF from within their eProposal.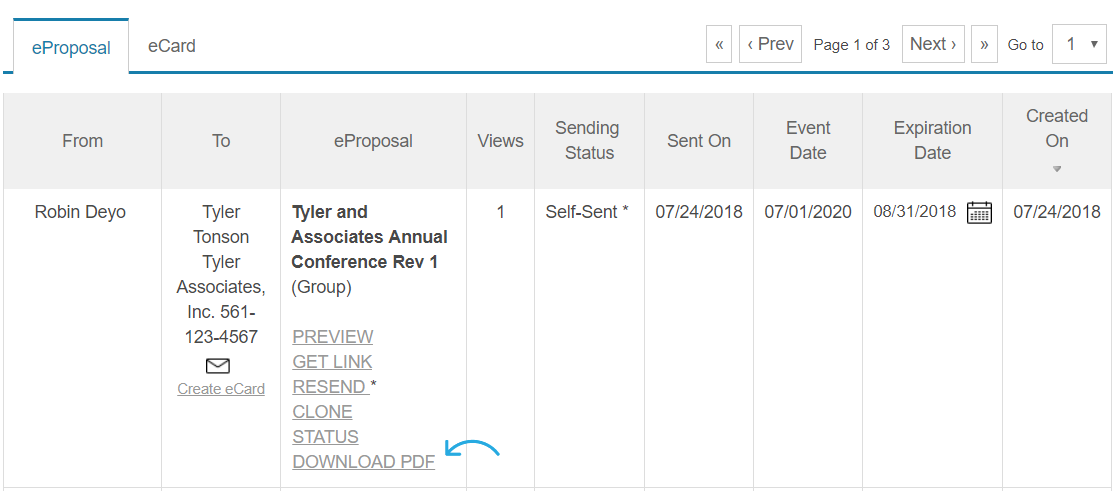 A link for clients to download a PDF version is included in every eProposal, for further distribution or printing.
Customize Your PDF
Admin users with access to Settings can customize the downloadable PDF.
To continue learning how to create an eProposal view the articles below -