Edit your profile or create a second profile in an alternate language.
Select a Property
If you have access to more than one property, select a property from the drop-down menu. This step is unnecessary if you have access to only one property.

Navigate to Profile
In the main navigation, select the drop-down list next to your username. Then select My Profile.
Note
Your drop-down list may look different from the screenshot below, depending on the permissions you have been granted.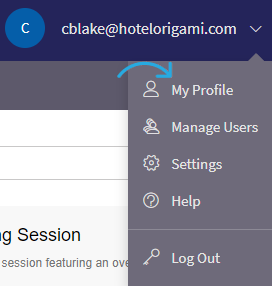 Alert
Your Profile page may look different from the screenshots below, depending on your eProposal configuration. If that is the case, you may not have the ability to add your signature to your eProposal. 
Update Profile Information and Password
You can make changes to any field in your profile except Email. Select Change Password and follow the steps to update your password. When you have finished making changes, select Update.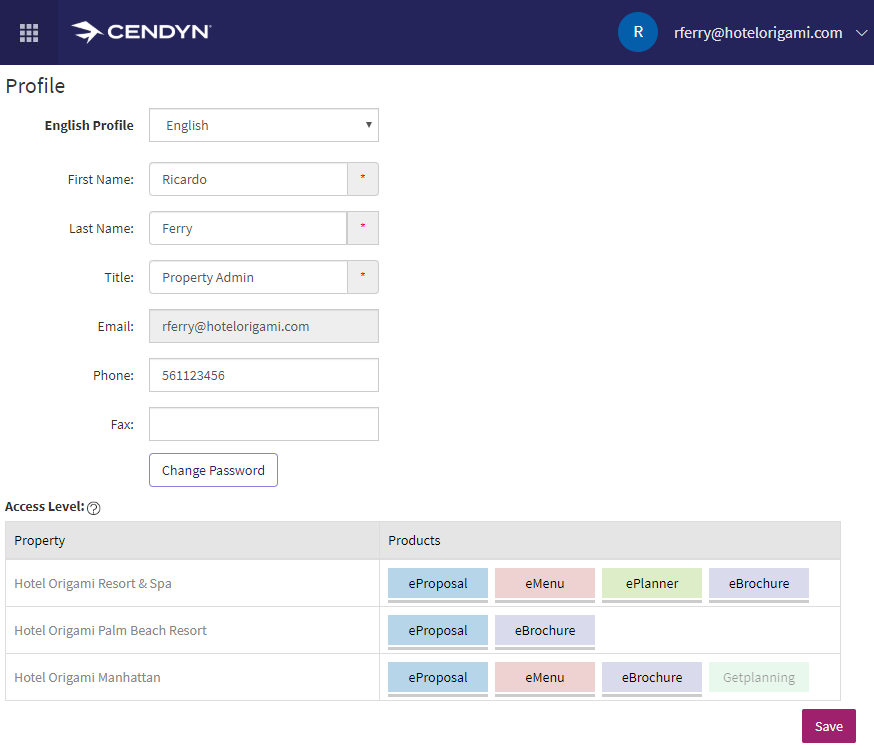 Create Profiles in Multiple Languages
If multilanguage is configured for any of your Cendyn Sales Suites products, you can create profiles for yourself in the other configured language(s). Choose a secondary language, e.g., Chinese, from the drop-down list. Enter your information in the secondary language and select Save.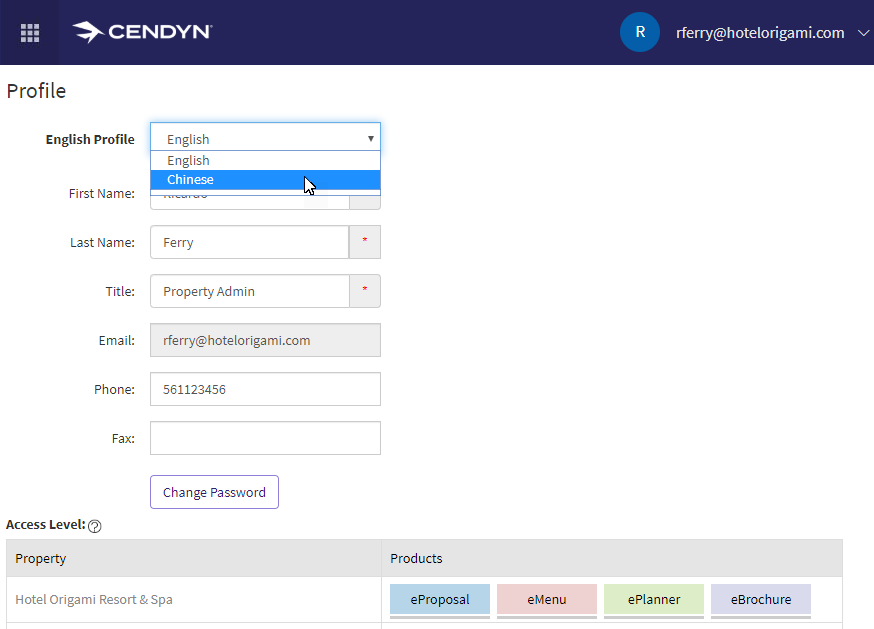 Access Level
The shading and underlining of the product name indicates if you have Admin or Non-Admin access.

Custom Signature
To add a custom signature, select Choose File. Browse for the file, then select Open. Select Save.
Tips
Contact your Cendyn Customer Experience Team for information about uploading your headshot to your custom signature.