Use Add-Ons to:
Offer customized options such as suggested wine pairings
Offer optional add-ons that increase the price of an item and thus, the total price of the menu, such as adding grilled chicken to a Caesar salad
Showcase specialty items related to the menu item

Name: Enter a name for the add-on.
Description: Enter a description for the add-on.
Price: Enter a price for the add-on, if necessary. If uOrder is enabled, the price you enter will be added to the base price of the menu item. If you enter 0, there will be no charge for the add-on.
Add-On Move Up/Down: Use the arrows located above each add-on to change the order of appearance of the add-ons.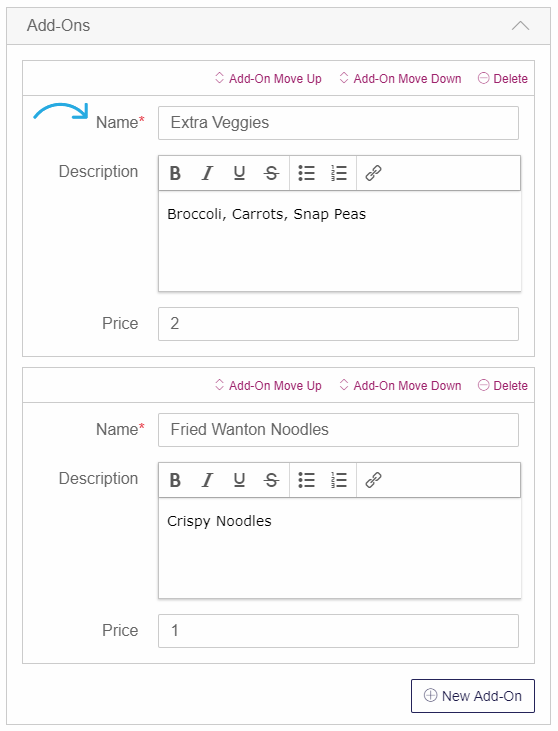 Here's how the add-ons entered above will look on the live menu: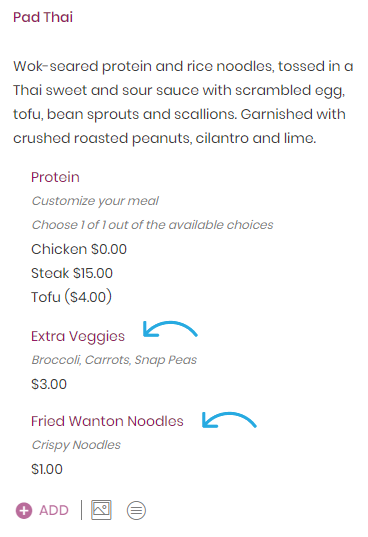 ---