Editing your menus will be faster with the Find & Replace feature.
Select a Property
If you have access to more than one property, select a property from the drop-down menu. This step is unnecessary if you have access to only one property.

Open Find & Replace
Select Find & Replace from any menu to begin.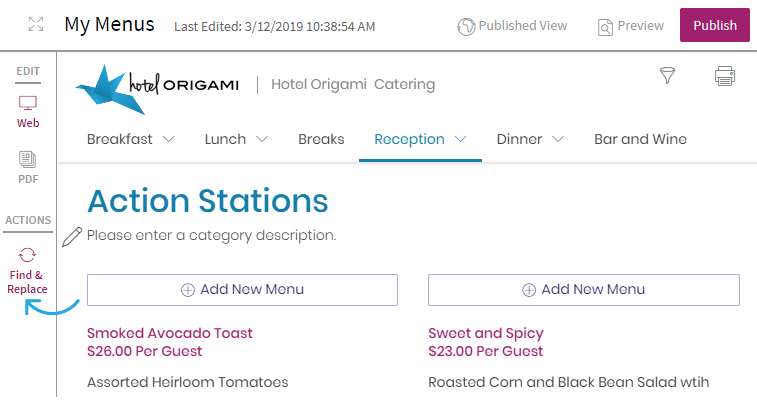 Find & Replace a Term
Enter the term you want to find in the field on the left and what should replace it in the field on the right. Select Find to view a list of all pages that all contain the term. Select Replace All to replace every instance of the term on all pages. Select Done.