Insert a new image whenever the need arises.
Select Placeholder
Empty image placeholders are gray and labeled, Click here for eGallery. Click one of these placeholders.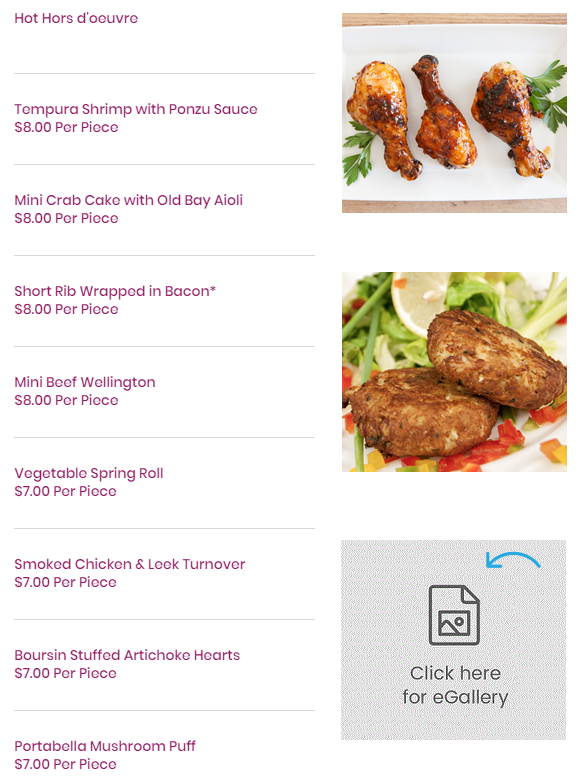 eGallery Opens
eGallery will open in a new tab.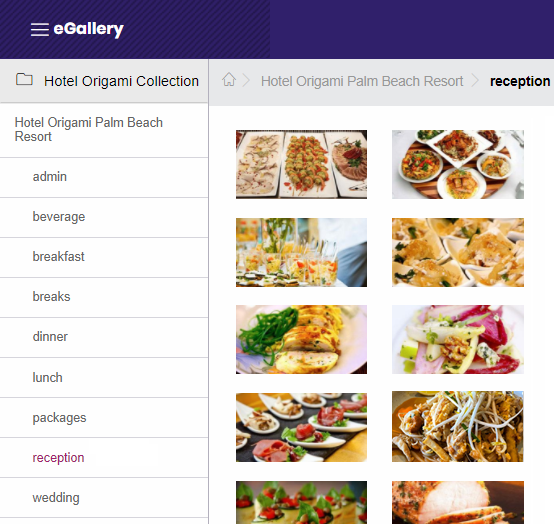 Tips
If eGallery doesn't open, disable the pop-up blocker in your browser.
Navigating Folders
Click the drop down arrow to view the available folders. When applicable, folders appear in this order: Property > Brand > Chain. Select the desired folder.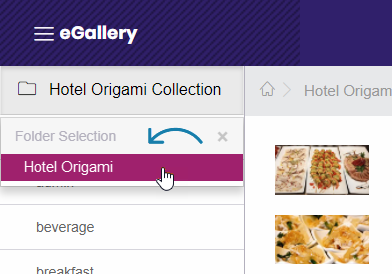 Locate Image
Navigate among the folders to locate images.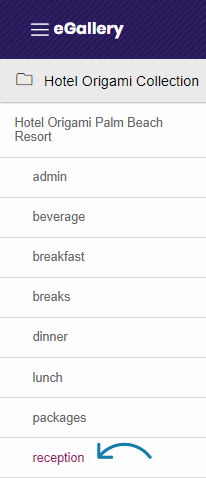 View Details and Select
Select an image to view photo details. Click Select to choose an image.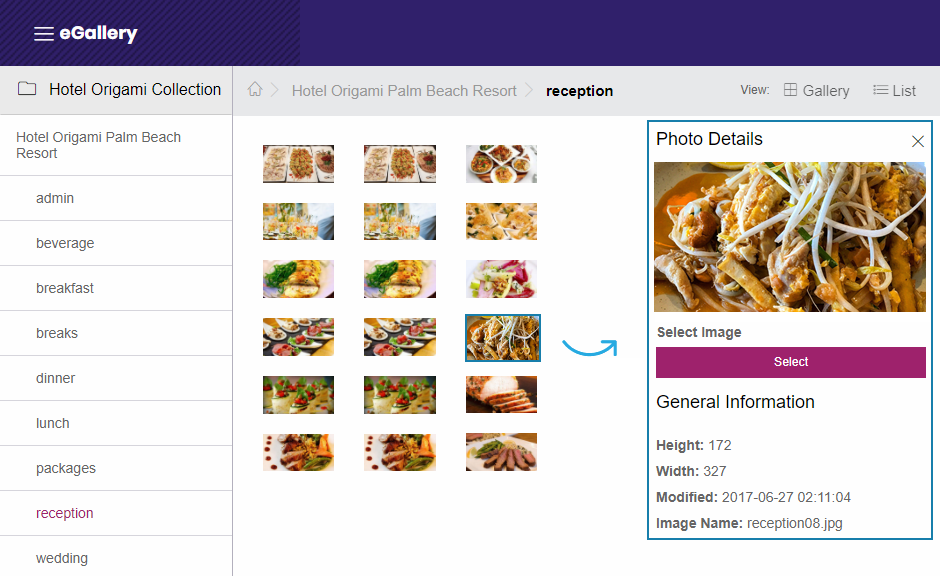 View Image
Your selected image now appears in the menu.