Contact Product Success at productsuccess@cendyn.com regarding this feature and changing main header images.
Select Menu
Select a menu from the main navigation (e.g., Reception), then a sub-category from the secondary navigation (e.g., Hors D'oeuvres), containing the menu image you wish to delete.

Open Update Menu Window
Place your mouse over a menu to activate the pop-up menu. Select the edit icon.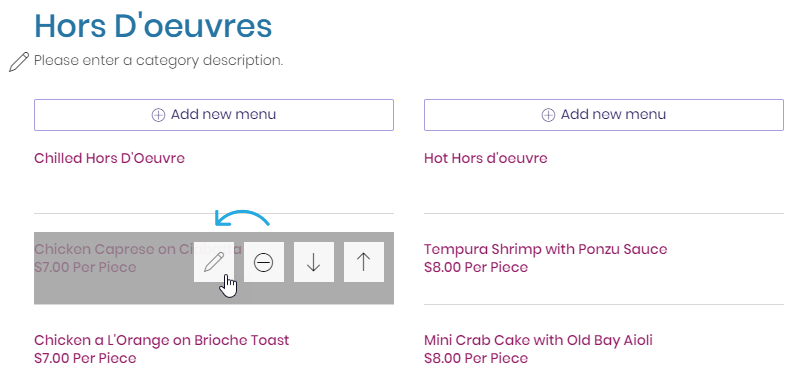 Delete Menu Image
In the Edit Menu Item window, select Delete found to the right of the image you wish to remove.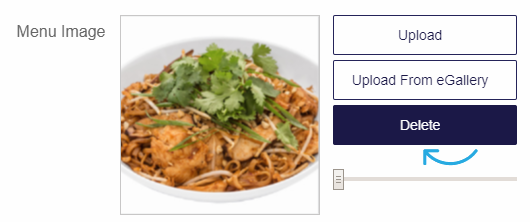 Save
Select Save.