Share eMenus allows you to easily create and send customized menus to guests.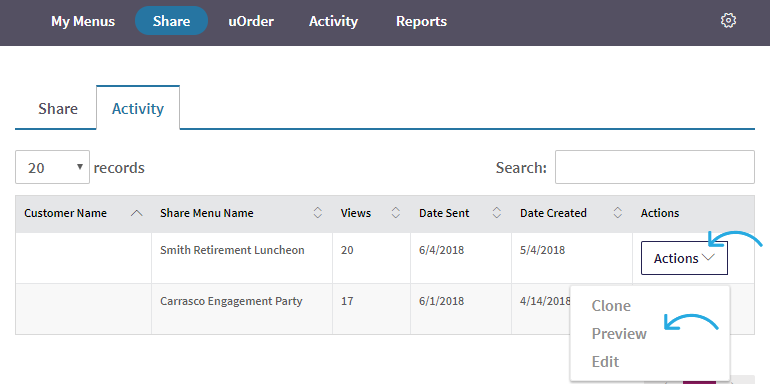 Preview/Clone/Edit
In the Activity Manager, select Actions to Preview or Clone all created menus, even those that were not completed and shared. Or, select Actions > Edit to resume working on an unsent menu. Once a menu has been shared, however, you can no longer edit it.
Views
Each time a client clicks a link to a menu it will be tracked here.
Date Sent and Date Created
The date sent and date created provide a useful record.
Tips
If you find yourself sending similar menus to different clients check out the Clone feature. When you clone a menu, the entire menu is copied. You can then edit it as needed and share with your next client.
Note
Menus are dynamic. When you generate a Share menu to send or preview, it will contain the most recent content you have published.