It's easy to make changes to your items.
Select a Property
Select a property from the drop-down menu.

Select a Section
In the My Planner tab, select a section from the main navigation (e.g., Information).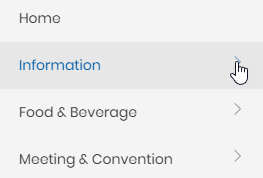 Then select a sub-category from the secondary navigation (e.g., Business Center).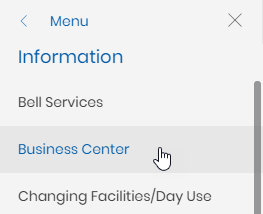 Edit an Item
Select the Edit icon above the item you wish to update.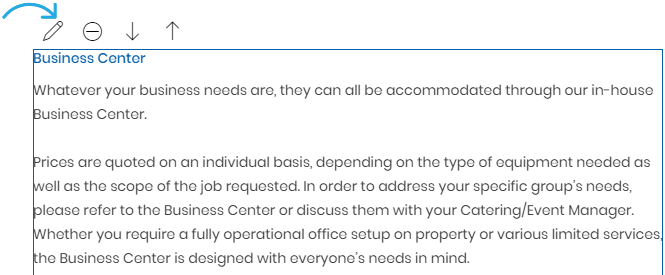 The Edit Item form will open. Make your changes in the form. See Add an Item for more information about form fields.
Save/Preview
Select Save. The changes are saved as an "unpublished" version of the menu that can be viewed via the Preview link. The saved changes will not appear on the live website until you publish them.