Swap out an image whenever the need arises.
Select a Property
Select a property from the drop-down menu.

Select a Section
In the My Planner tab, select a section from the main navigation (e.g., Information).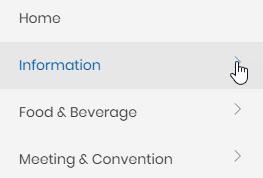 Then select a sub-category from the secondary navigation (e.g., Business Center).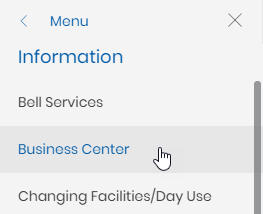 Select an Image
When you place your cursor over an image, it becomes grayed-out, indicating that you can replace it with one found in your eGallery. Click on the image you want to change.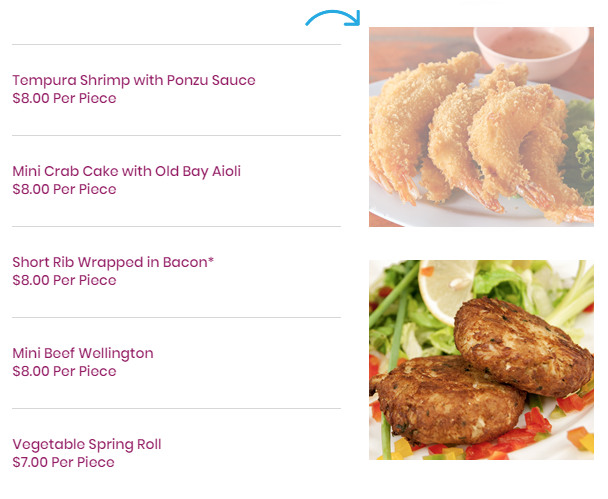 Select an Image Placeholder
If you see an image placeholder on a page, no image will appear in that spot in the user view. Click on any image placeholder to insert an image in that location.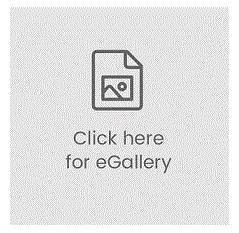 eGallery Opens
eGallery will open in a new tab.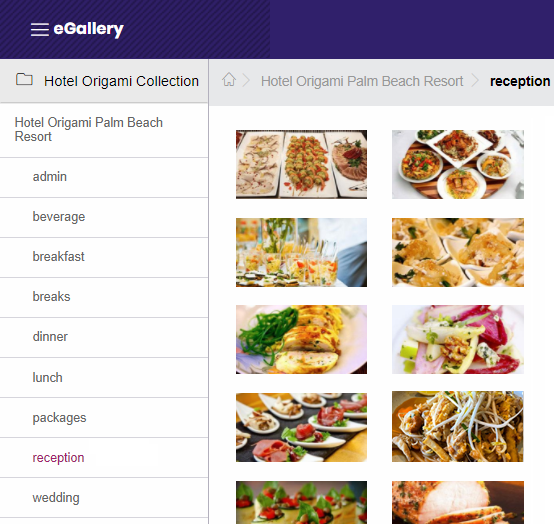 Tips
If eGallery doesn't open, disable the pop-up blocker in your browser.
Navigating Folders
Click the drop down arrow to view the available folders. When applicable, folders appear in this order: Property > Brand > Chain. Select the desired folder.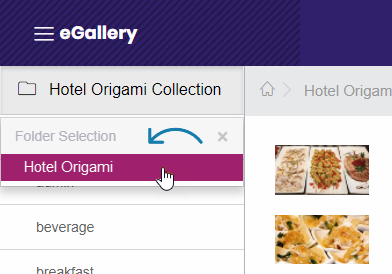 Locate Image
Navigate among the folders to locate images.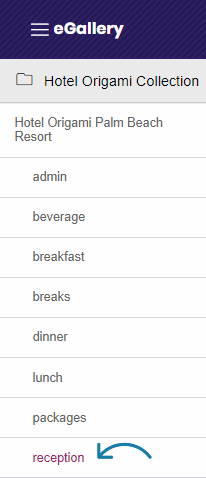 View Details and Select
Select an image to view photo details. Click Select to choose an image.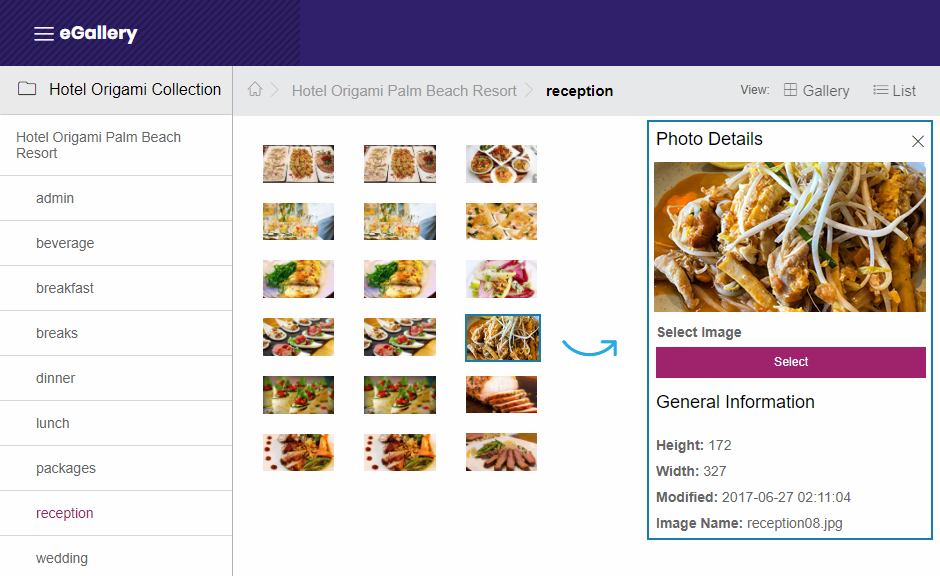 View Image
Your selected image now appears on the page.