Want page numbers but no cover page for your PDF? No problem, tailor your PDF to your needs with a few clicks.
Select a Property.
If you have access to more than one property, select a property from the drop-down menu. This step is unnecessary if you have access to only one property.

Note
Your page may look different from the screenshots below, depending on your eProposal configuration and the permissions you have been granted.
Navigate to Settings
In the main navigation, select the drop-down list next to your username. Then select Settings.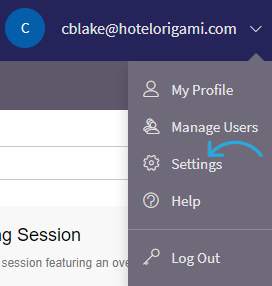 Select Customize PDF
Select the Customize PDF tab.

Choose PDF Settings
Choose one setting for each option. Click Select to upload a welcome image and/or room block image.
Enter text to appear in the footer. The number displayed in "# Remaining" is the number of additional characters you can add to the footer.
Check the box to save these PDF settings for all modules.
Select Save.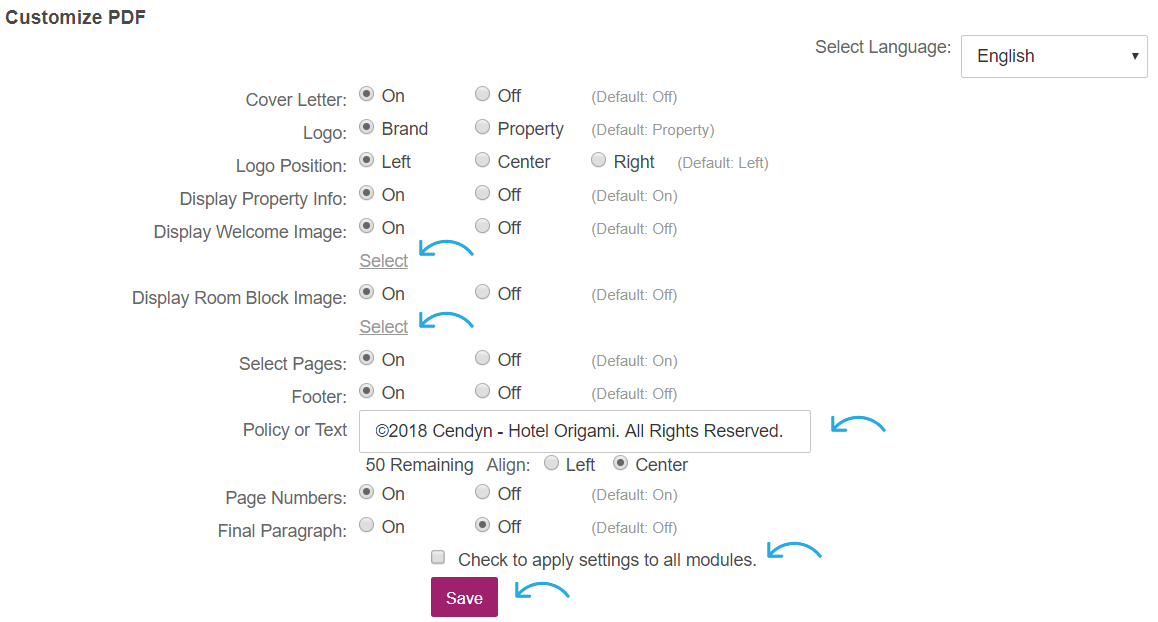 Multilanguage eProposals
If your eProposal is configured for two languages, select your alternate language, perhaps Chinese or Spanish for example, from the drop-down list. Enter text for the footer in that language and select Save.

To continue learning how to create an eProposal view the articles below -