Choose pages to share with your client in the eProposal.
Select Pages
The Group module offers a multi-tabbed version that can include the full array of content offered in eProposal including room/event rates, a multimedia tour, fact sheets, floor plans, a photo tour, area info, configurable menu options and more.
Check the boxes of the pages you want to include. You must check a minimum of one page and can check as many as you desire. The Welcome page must be included and cannot be unchecked.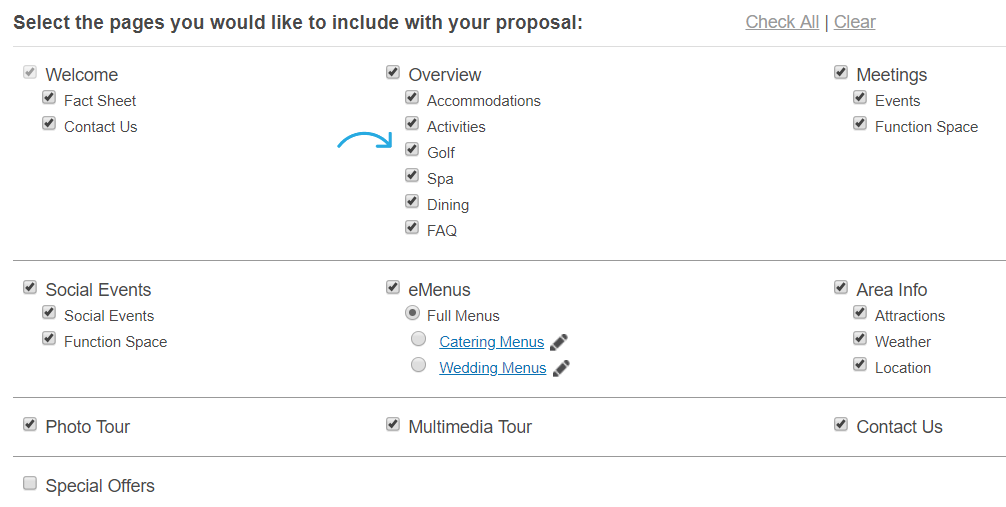 Other modules, such as EZ, Weddings or Conference Services, will offer a different list of pages for you to choose to include in your eProposal.
Edit eMenus
If you have the eMenus add-on, a pencil icon next to menus indicates that you can choose which menus and sub-menus you wish to include or exclude from your eProposal. Click the icon to open the Catering Menus window.

In the Catering Menus window, you can expand any section with a blue arrow next to the title. Check the boxes of the menus you want to include. Select Submit.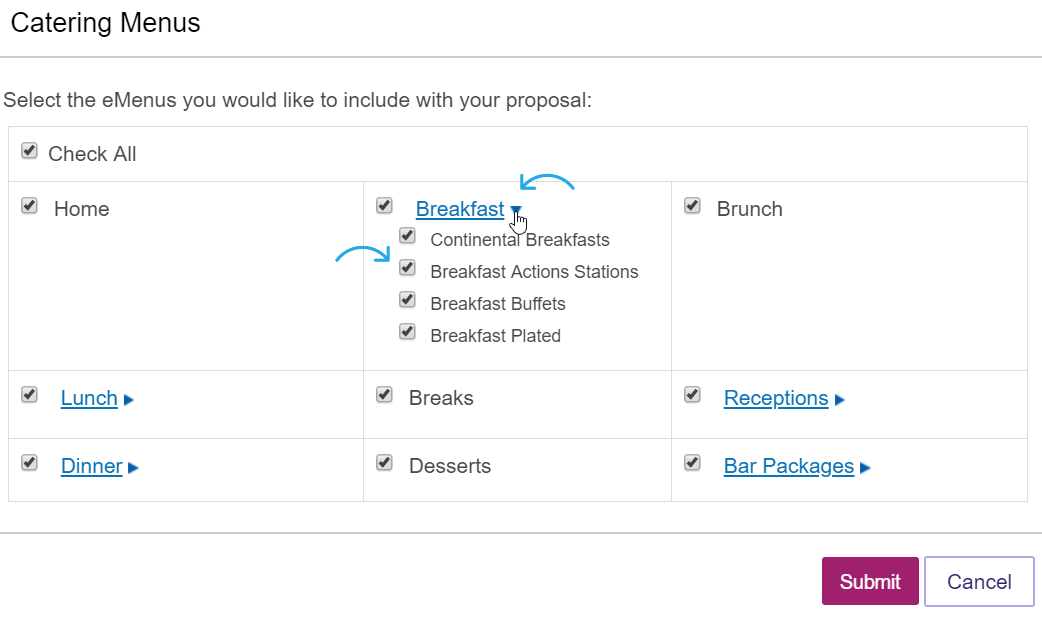 Note
Configurable menus are only available to subscribers of eMenus.
To continue learning how to create an eProposal view the articles below -