You have the option to include an introductory paragraph and/or tax in your proposal's room block.
Tips
If
you prefer to attach the proposal as a document instead of including it here return to Step 2 and attach it there. Then,
skip Step 3 and Step 4, going right to Step 5 - Review and Send.
Introduction to Room Block
If you checked the Add Introduction to Room Block box, an Introduction block will appear. You can enter your own content or choose one or more block of stored content from the list below the editor to include in your introduction. You can then edit any portion of the content and/or use the editor toolbar to format it.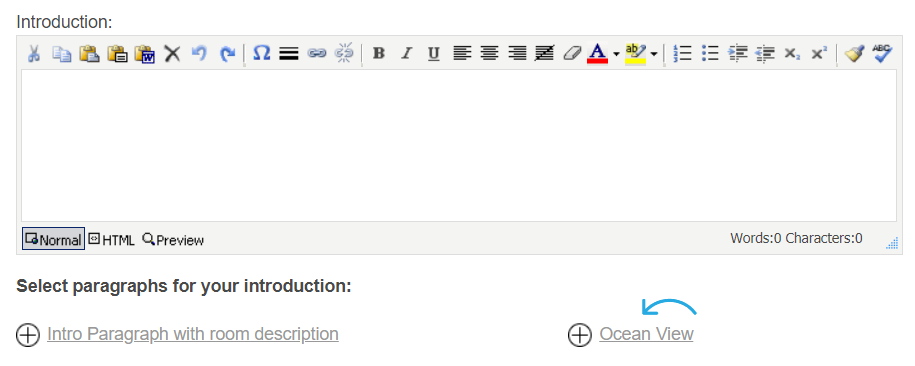 Include Tax
Check the Include Tax box to include tax in your room block calculations. Taxes are configured by an administrator in Settings > General.

To continue learning how to create an eProposal view the articles below -