Optionally add estimated costs and other comments to your eProposal.
Estimated Costs
Click on + Add Estimated Costs to expose those fields.

Include Tax
Check the Include Tax box if you want the event tax rate set up in My Settings > Settings > General to appear in your eProposal.

Add Item(s)
Enter a name and price per item for the first item you want listed as an estimated cost. You can optionally include the number of items and number of days. (The number of items cannot be zero.) Then select the disk icon.

Repeat to add more items, selecting the disk icon after each new entry. Use the double-headed arrows to drag and drop the items to rearrange their order of appearance.

Select the pencil icon to edit an item. Then select the disk icon to save your changes.

Additional Fields
Create an Additional Field to include a disclaimer or a message about a discount. Then select the disk icon to save it.

Example of Estimated Costs and Additional Fields
Here's how the example entered above might look in an eProposal: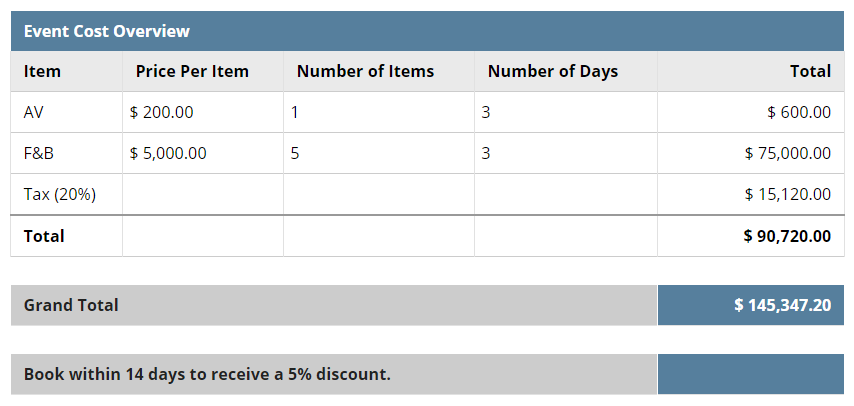 To continue learning how to create an eProposal view the articles below -