Copy the eProposal URL to self-send the eProposal.
Select a Property
If you have access to more than one property, select a property from the drop-down menu. This step is unnecessary if you have access to only one property.

Select Activity
Select Activity from the top navigation bar.

Copy eProposal Link
Select Get Link to copy the eProposal URL to your clipboard so you can paste it into an email in your own email application. This is another way to send the eProposal to your client or to another contact.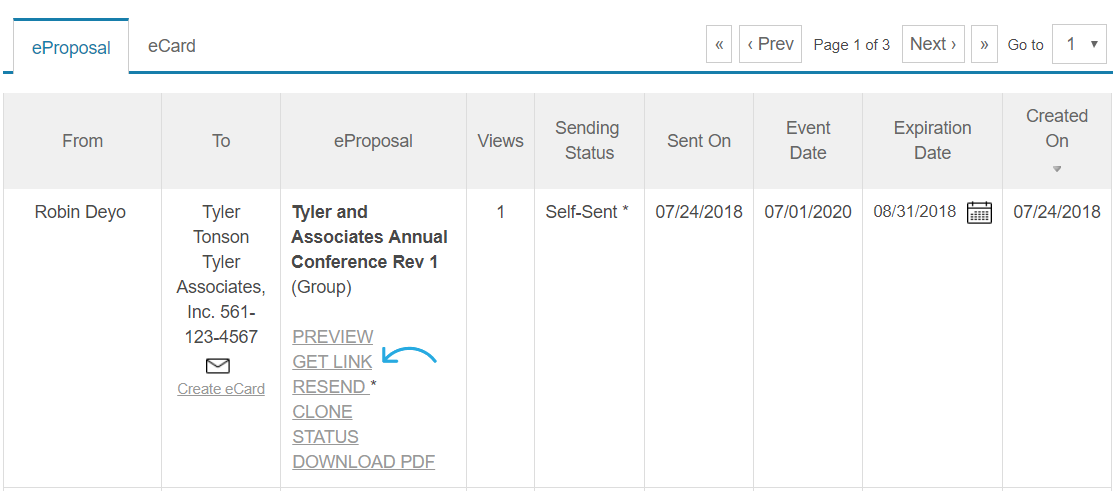 To continue learning how to create an eProposal view the articles below -