Add individual items to your menus.
Select a Property
If you have access to more than one property, select a property from the drop-down menu. This step is unnecessary if you have access to only one property.

Select Menu
Select a menu from the main navigation (e.g., Reception), then a sub-category from the secondary navigation (e.g., Hors D'oeuvres).

Add Menu Form
Select + Add New Menu.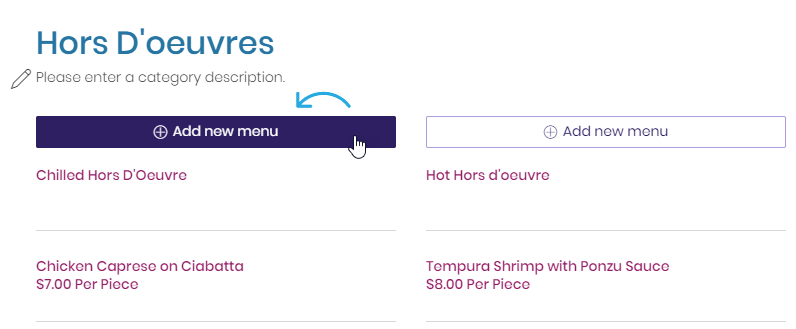 An Add Menu form will open in a new window.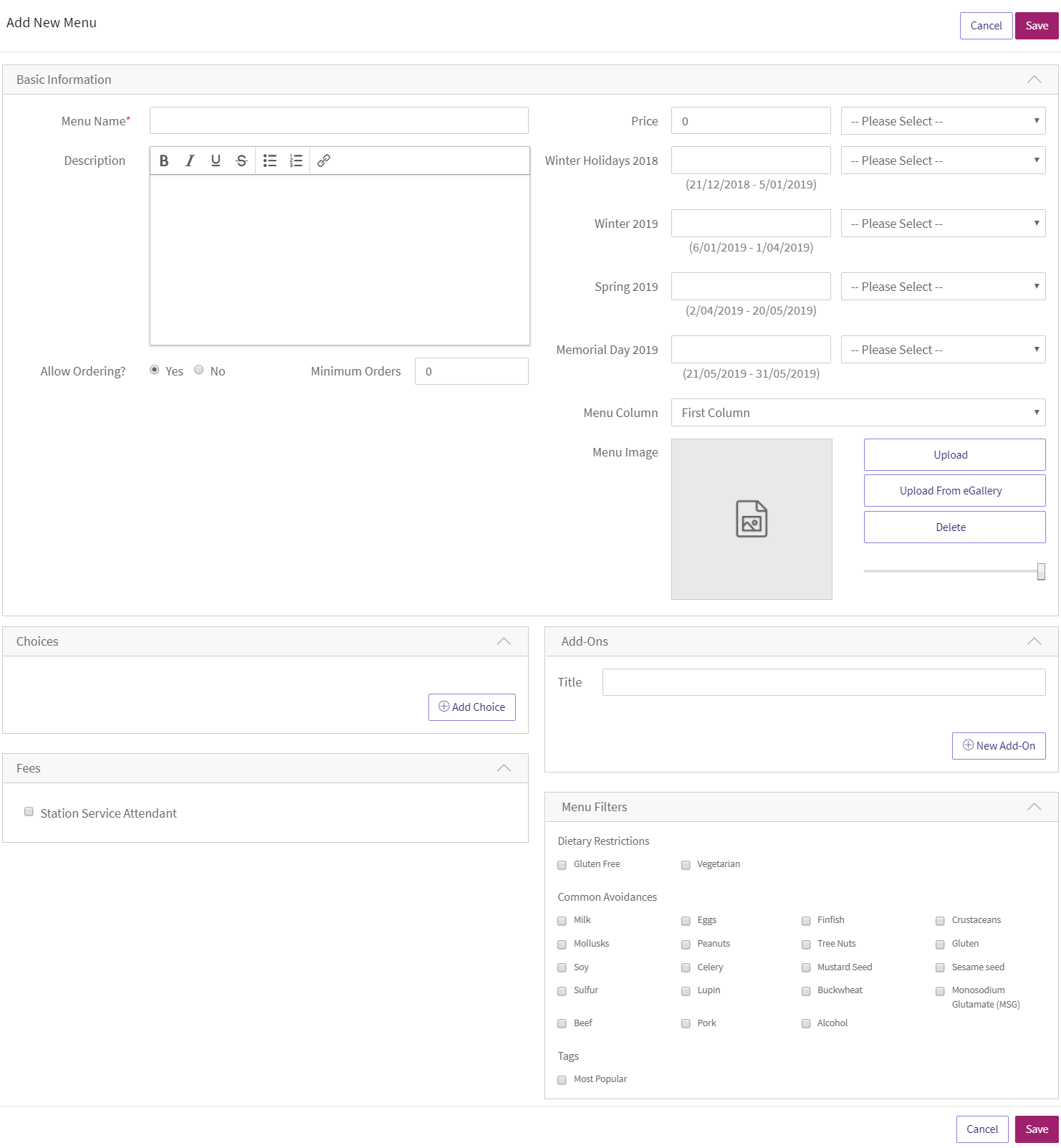 Tips
When you finish adding new menu items, be sure to review the modified section in
PDF mode
to ensure that no menu item is being split by a page break.