You can edit a menu and save your changes as a draft without having to immediately publish the revision. This flexibility allows you to pause and resume the editing process without losing your work, and preview menus prior to publishing.
Publish Page
When you are ready to publish your changes, select Publish.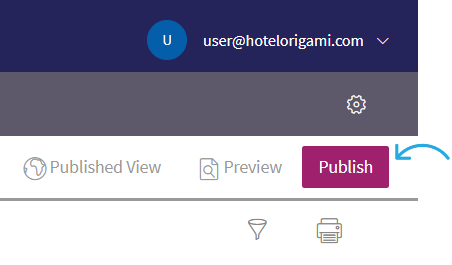 A new window listing pages with unpublished content will open. Select the Check All box to publish all pages or select only those pages you wish to publish. Then select the Publish button.