This feature may or may not be included in your product.
Multiple Landing Pages
If you purchased more than one module, your guests will first see an introductory landing page. On that page, guests will choose which menu to view. This allows you to display up to three separate menus such as seasonal or specialty menus.
For example, Hotel Origami purchased the Catering, Weddings and Meetings modules. The Hotel Origami introductory landing page is pictured below.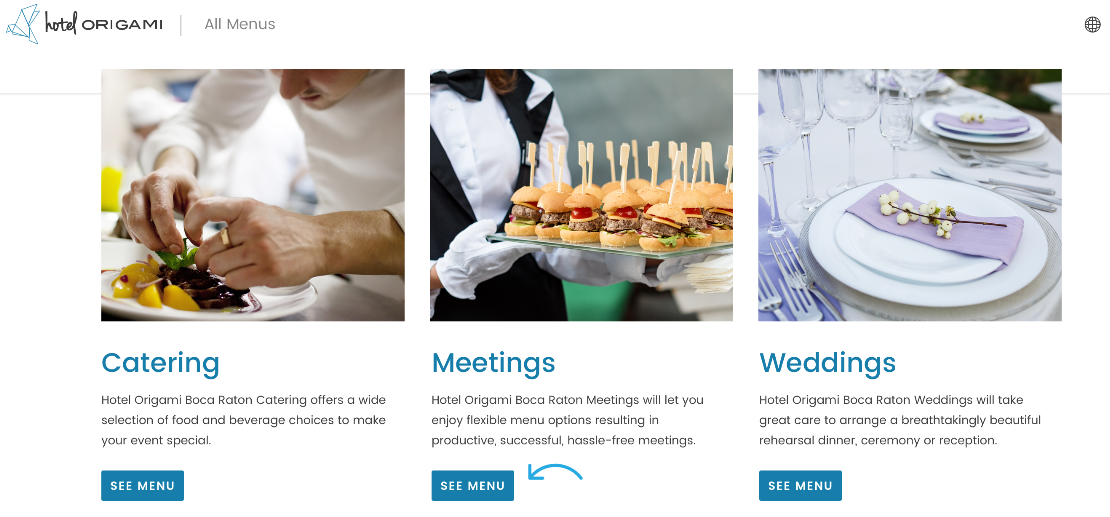 Sign In/Create Account
When guests reach the desired menu, they will prompted to sign in or create an account. If they wish to view a different menu, they select Go To All Menus to return to the introductory page.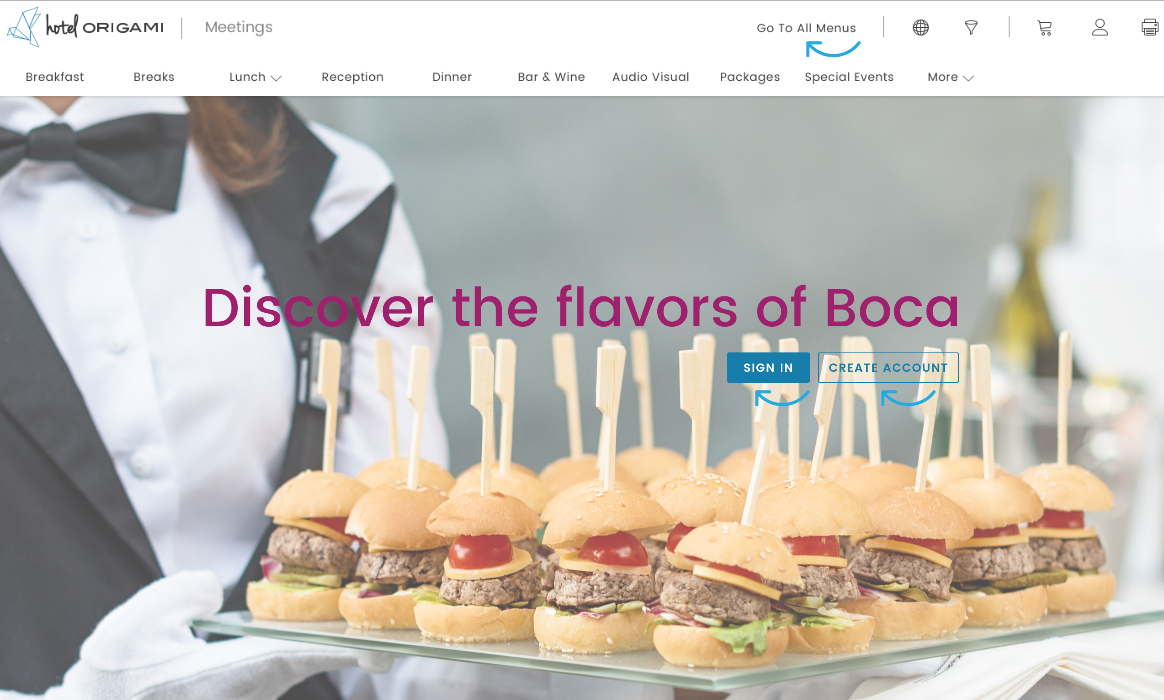 Coming Soon
If you would like to let guests know of another specialty or time-sensitive menu that is not available yet, you can opt for a Coming Soon landing page.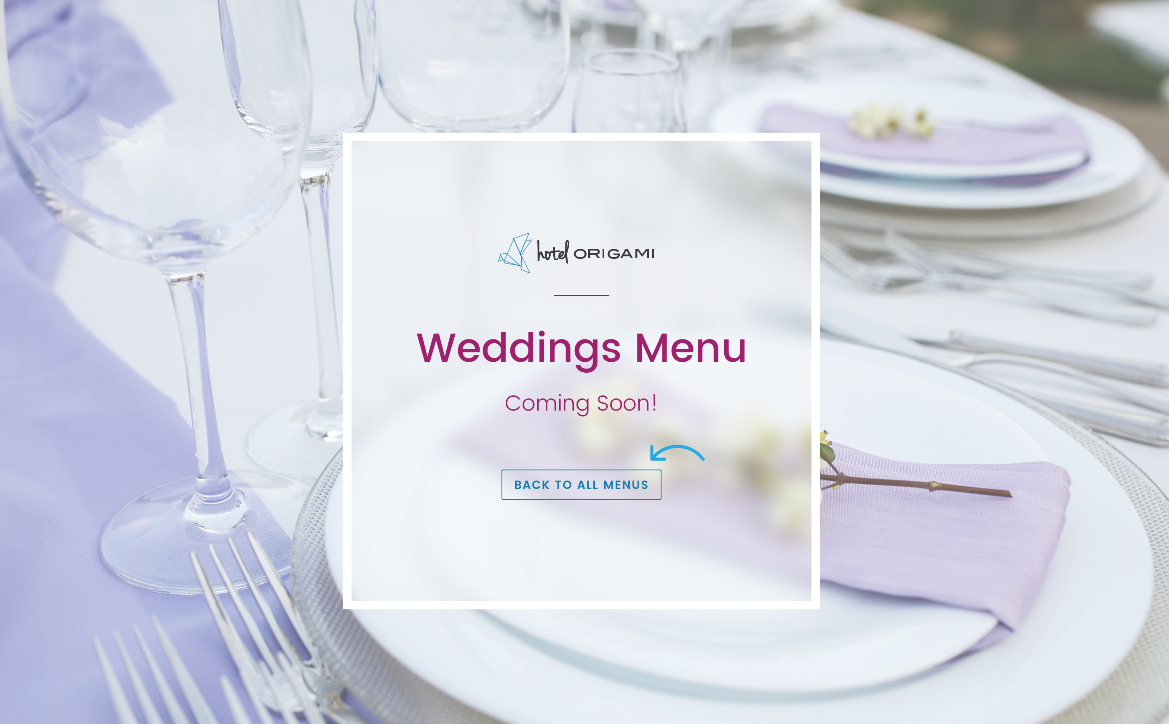 Please contact your Cendyn Product Success Team for assistance with these landing pages.