Add individual items to your sections.
Select a Property
Select a property from the drop-down menu.

Select a Section
In the My Planner tab, select a section from the main navigation (e.g., Information).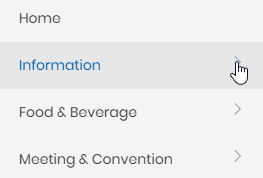 Then select a sub-category from the secondary navigation (e.g., Business Center).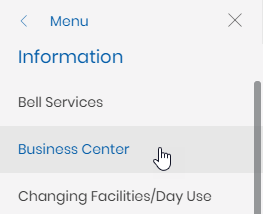 Add Item
Select Add Item.

An Add Item form will open in a new window. Enter a title and description for the item. Use the text editor to format the text in the description. Select Save.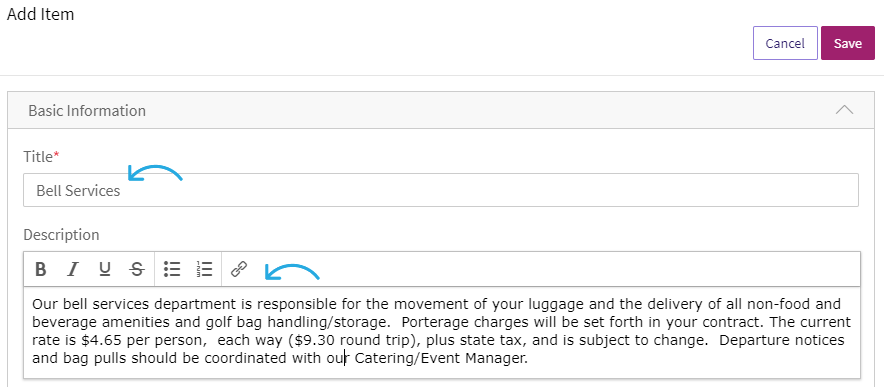 Upload Files
You can upload up to three files to enhance your content. Read how.
Upload Item Images
You can upload images to accompany your items. Read how to upload your own or upload from eGallery.
Save
Select Save.
Preview Your New Item
Your new item now appears in the Preview. Once you publish the page, the item will appear in the Published View.