An eCard's skin is the design in which your message will be sent.
Preview an eCard Skin
To view an eCard skin in actual size, click on View Skin or the magnifying glass icon that is located above the desired skin.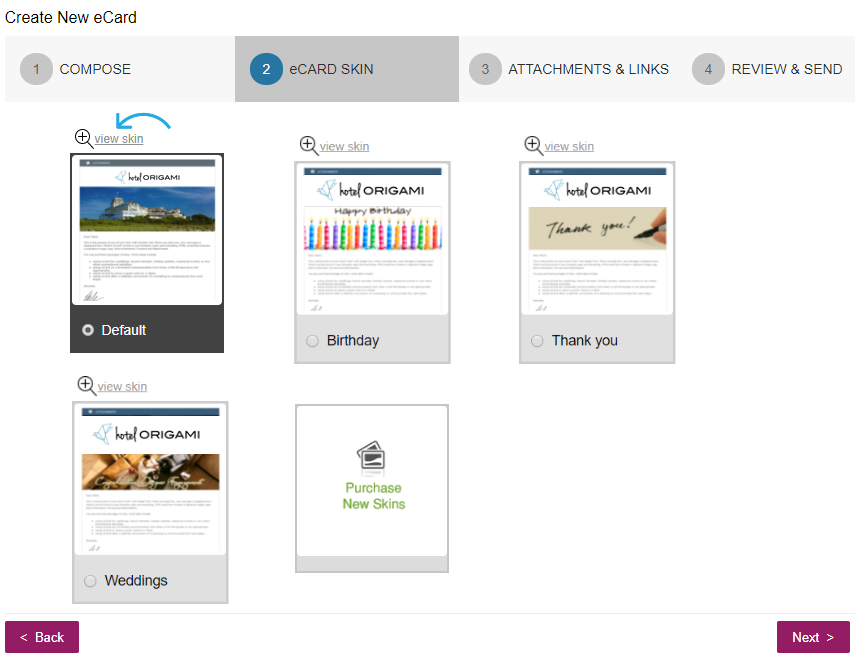 Select an eCard Skin
Select a skin and then select Next to save your choice.
Purchase New Skins
If you are an administrator, you have the option to purchase new skins. Select Purchase New Skins.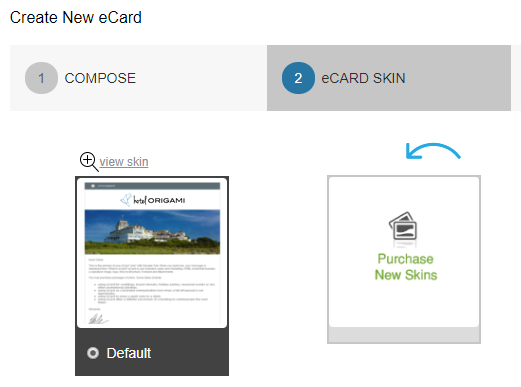 Select Online Order Form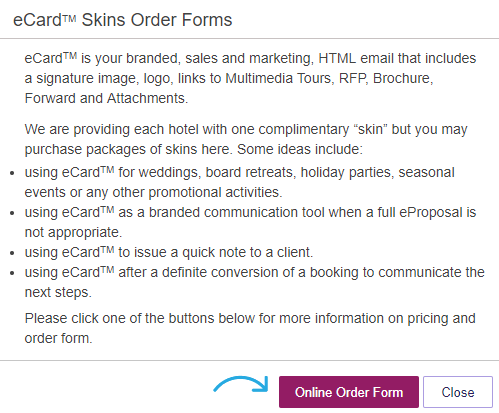 Enter your contact information and select a package. Select Next.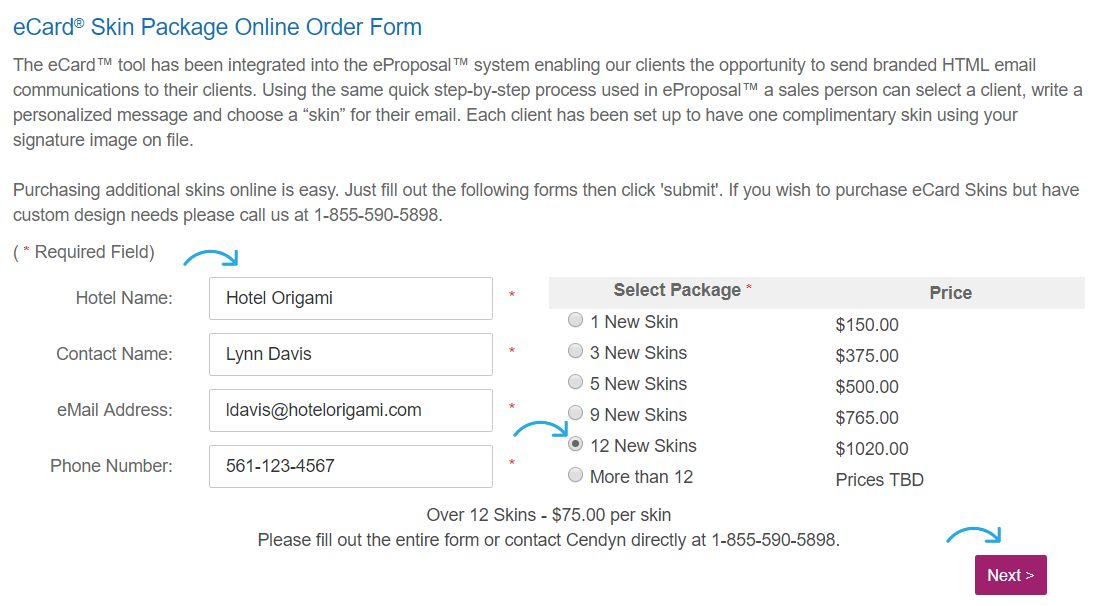 Select the first option to use Cendyn stock photos or property images Cendyn already has on file. Add comments or instructions and select Next.

Or, select the second option to upload your own image to use in the new eCard skin. Enter a name in the Theme field. Choose your file, then select Upload Image. Add comments or instructions and select Next.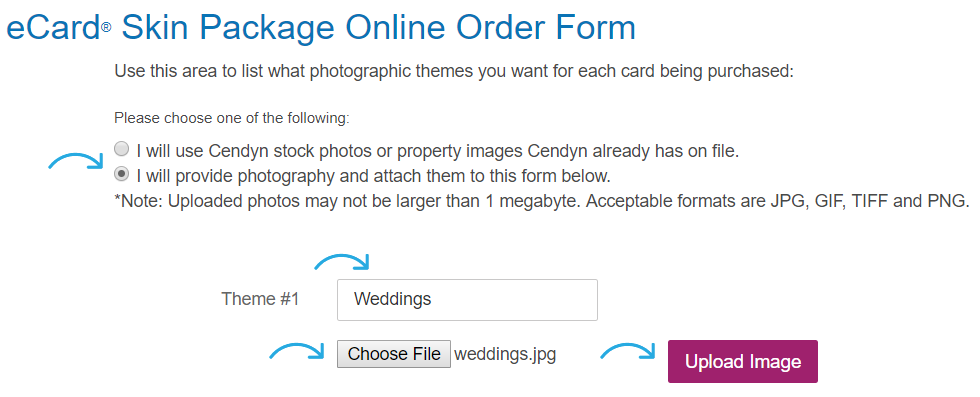 Choose to pay either via credit card or invoice and complete the credit card authorization form. Select Submit.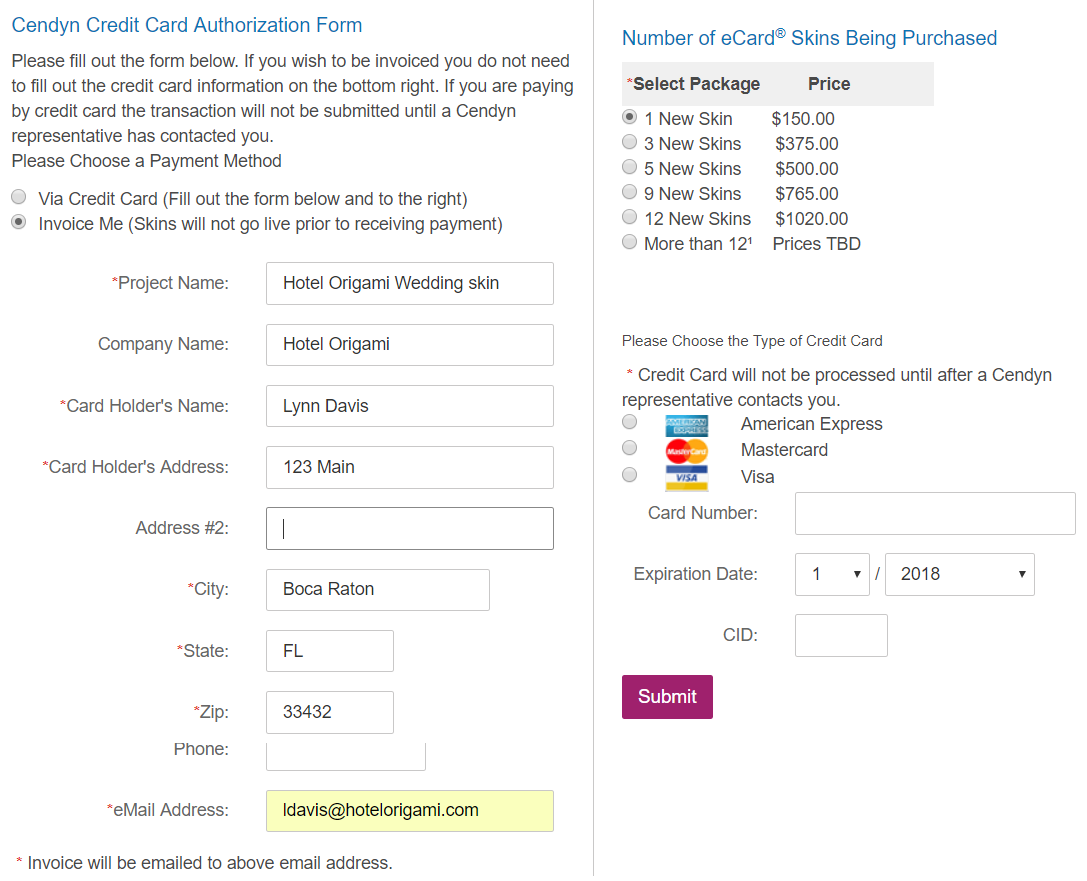 A Cendyn representative will contact you regarding your order.
To continue learning how to create an eProposal view the articles below -