This report has two components: a pace report and a pickup report. The pace component helps identify specific dates behaving different from the monthly pace trend and the group contribution to the variance; the second page can be used to identify where rooms and ADR are being picked up and verify the impact of specific strategy changes.
Tips
Learn about setting Report Parameters
here
.
Note
This report can be used for single hotels or a portfolio. When used for a portfolio, the data is an aggregate for the portfolio.

The comparison data is day to day as opposed to date to date. If you pull a report for the month of March, March 1 – 31, 2020 will be compared to March 3 – April 2, 2019.

This report can be run for multiple months at a time for a specific As Of Date.
Page 1 - Pace Component
Page 1 of the Pace and Pickup Analysis shows rooms on the books for each day of the month as well as the rooms on the books at the same time last year, same day of week. Additionally, there is a year over year variance as well as a year over year percentage of change. Room nights, occupancy, ADR, room revenue, comps, adjusted ADR (ADR without comps included), and RevPAR are measured on this page. The data in the Room column includes all room nights booked. The data in Group and Comp is included in the Room data.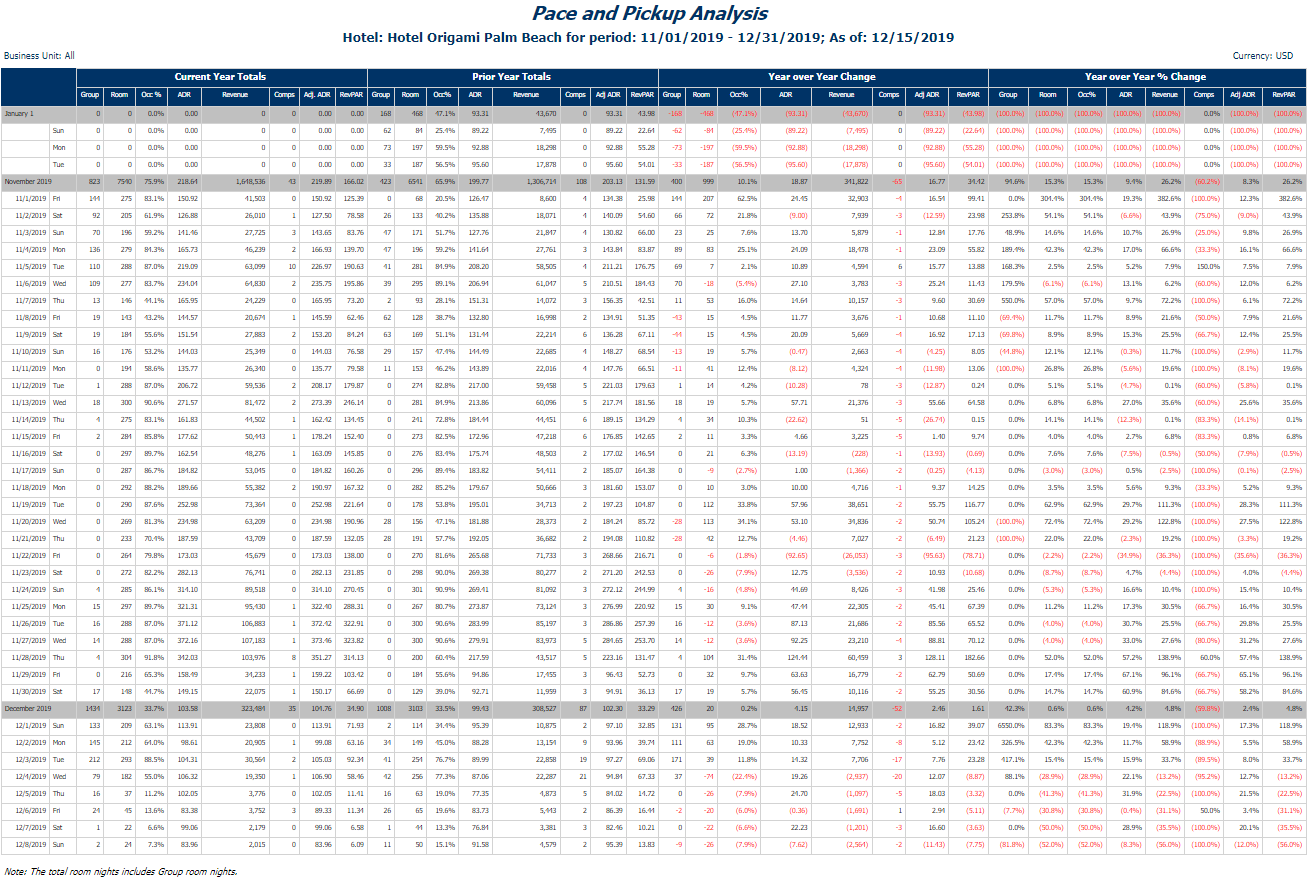 Page 2 - Pickup Report
The Pickup report shows 1-day, 7-day and month-to-date pickup for the time period and selected as of date across all metrics.