Release notes - November 5, 2020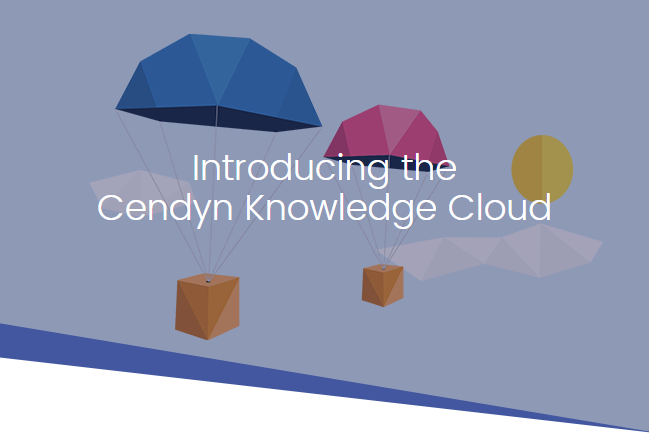 Cendyn Knowledge Cloud | Educate, learn and grow
---
We're excited to share the launch of our new, all-encompassing customer portal – the Cendyn Knowledge Cloud – where you can come to learn, receive support, and grow.
The first phase of this launch focuses on providing you with learning tools to address any product questions you may have.
Organized by products and responsibilities, our Knowledge Cloud provides a way for new (and seasoned) team members to quickly access articles that apply to their day-to-day tasks.
Jump into help.Cendyn.com to explore today.
Search or Navigate by Product
On each page you can easily search by keywords or phrases, for example: "how to upload a list."
Or, you can navigate the site based on product or responsibilities.
By offering both product-specific tips and overall industry resources, we purposely created a one stop shop where you can sharpen your skills and add to your hotelier toolbox.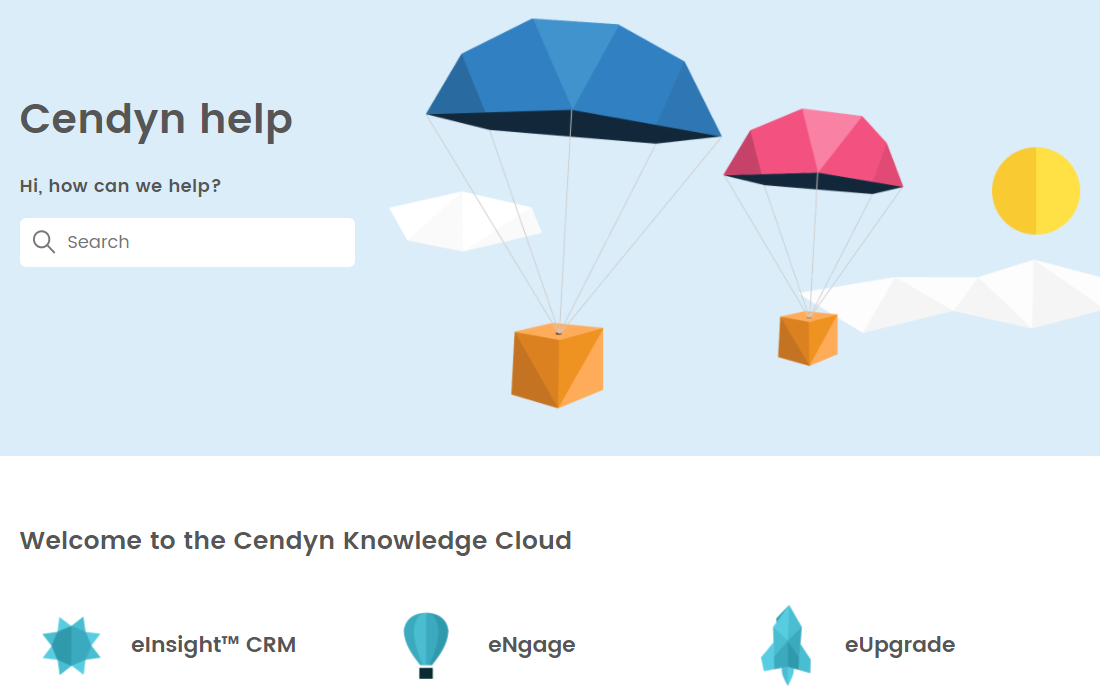 What will you find in the Knowledge Cloud?
Whether you use the search bar, navigate by product or professional role, you'll find a treasure trove of articles containing step-by-step how-to guides and video content.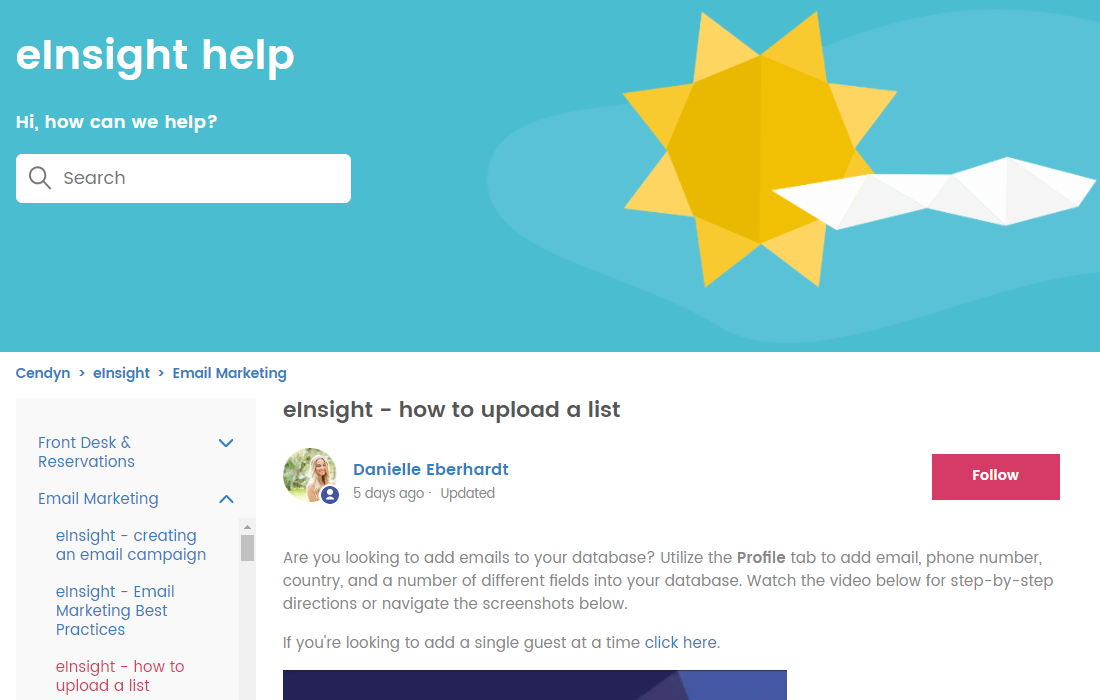 What if you can't find what you're looking for?
Simply fill out the "Submit a Request" form at the top of the page or the bottom of the article and one of our team members will swiftly assist you.
If you have any questions, please contact your Cendyn Customer Experience Team.