Release notes - November 10, 2020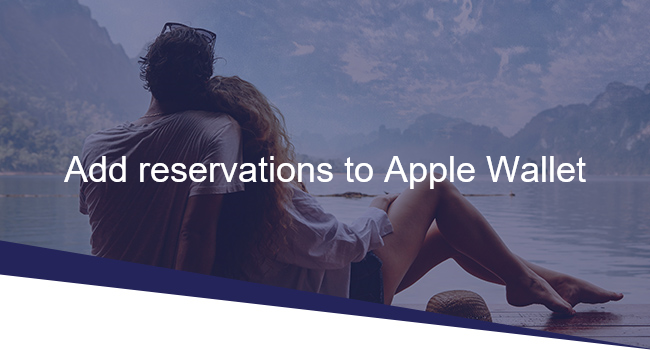 eInsight CRM | Enterprise marketing automation and guest intelligence
---
We're happy to announce that with eInsight CRM's new integration with Apple Wallet, guests can now add hotel reservations to their Apple Wallet the same easy way they can add a boarding pass or a ticket to an outdoor concert. Simply place the Apple Wallet widget into your transactional emails and your guests can take care of the rest.
These enhancements are available upon request. Please contact your Cendyn Customer Experience Team for more information.
How does Apple Wallet Work?
Guests will click on the Apple Wallet widget in the transactional email to view their reservation, then select Add to put it to their Wallet.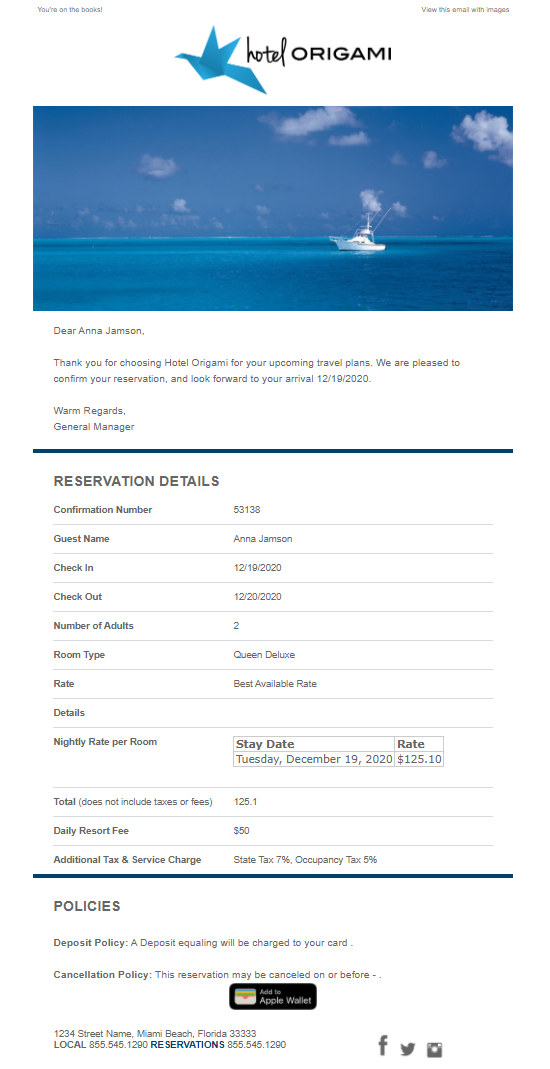 They then select Add to put the reservation into their Wallet.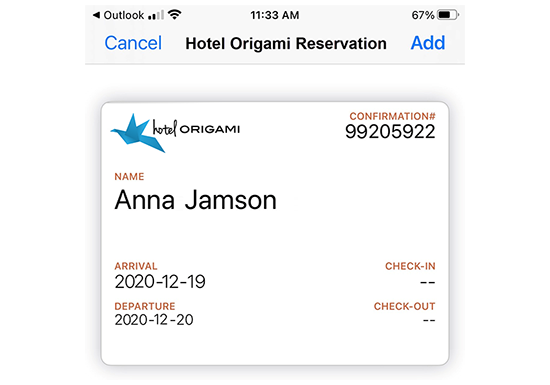 The reservation now appears in the guest's Wallet along with any other items they may have. When they tap the reservation within their Wallet, the front of the reservation appears.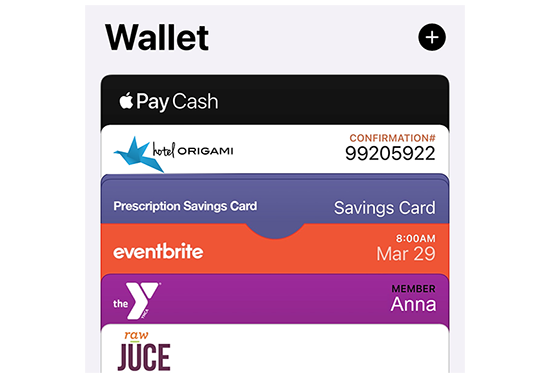 Clicking the Expand (three dot) icon in the top right corner flips the view to the back of the reservation.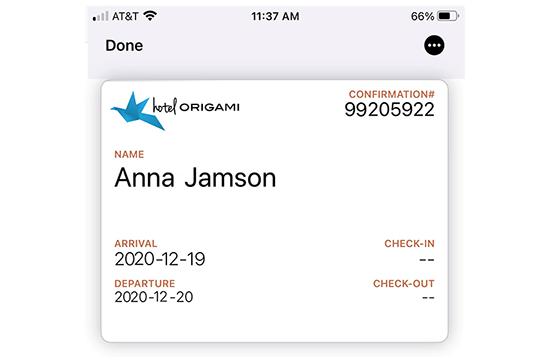 Using the Send icon, guests can forward the reservation to friends, family and colleagues. Clicking on the address of the property opens the address in a map app.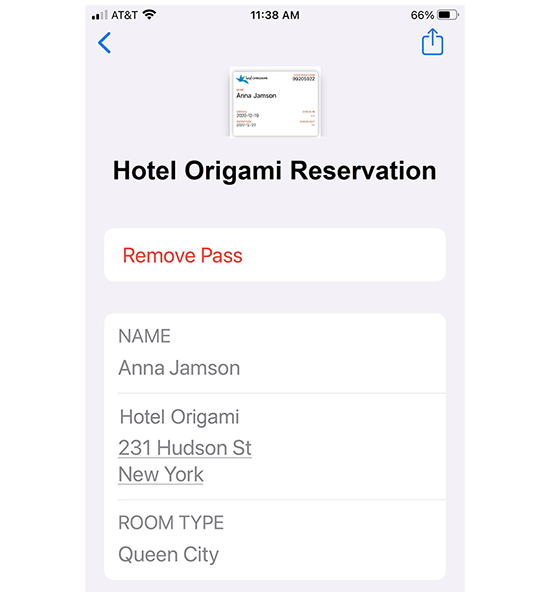 Learn more
If you have any questions, please contact your Cendyn Customer Experience Team.