Choose a video to share with your client in the eProposal.
Select Video
Videos previously uploaded to Create/Edit > Video will appear in the drop-down list. Select the one you'd like to appear in the Welcome Message of your proposal.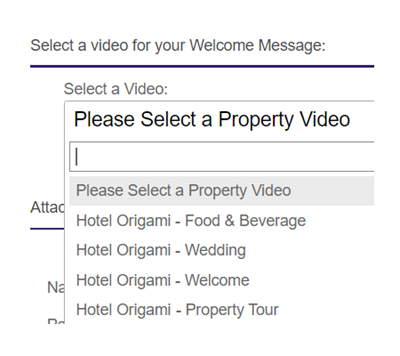 Once selected, a thumbnail of the video will appear.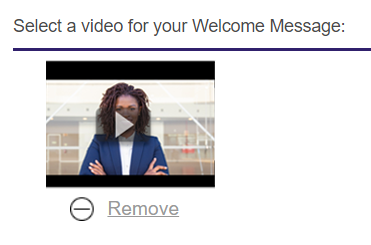 You may preview how the video will appear within the Welcome Message on Step 5.