Release Notes - December 04, 2020
We're pleased to announce Video, an exciting new feature built into eProposal that will be available on December 7, 2020. Video allows you to easily upload your customized videos hosted on external sites, such as YouTube or Vimeo, to eProposal. You can then quickly insert them into your proposals.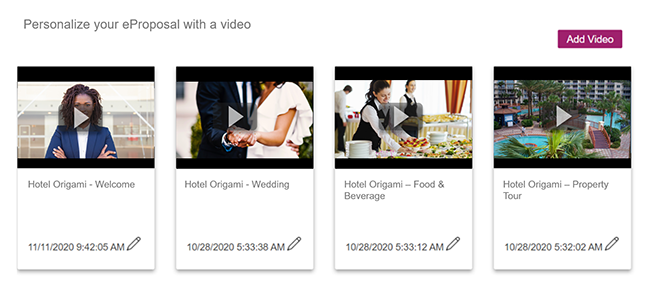 How can I use Video?
Introduce yourself in a video to foster a relationship with your client.
Create personalized video tours addressed to individual prospects.
Highlight key features of your venue.
Showcase meeting spaces.
Digitally connect with clients throughout the event planning process.
Offer greetings from senior staff.
Build a library of videos to insert into your proposals.