In the Knowledge Cloud, you can create or activate an account to track support tickets you submit and view those that you're copied on. You also have the ability to directly communicate with our team and follow help articles of interest.
Create or activate an account for our Knowledge Cloud at https://help.cendyn.com today.
Create or Activate your Account
If you are entirely new to the Cendyn Knowledge Cloud, click Sign up to quickly create a new account.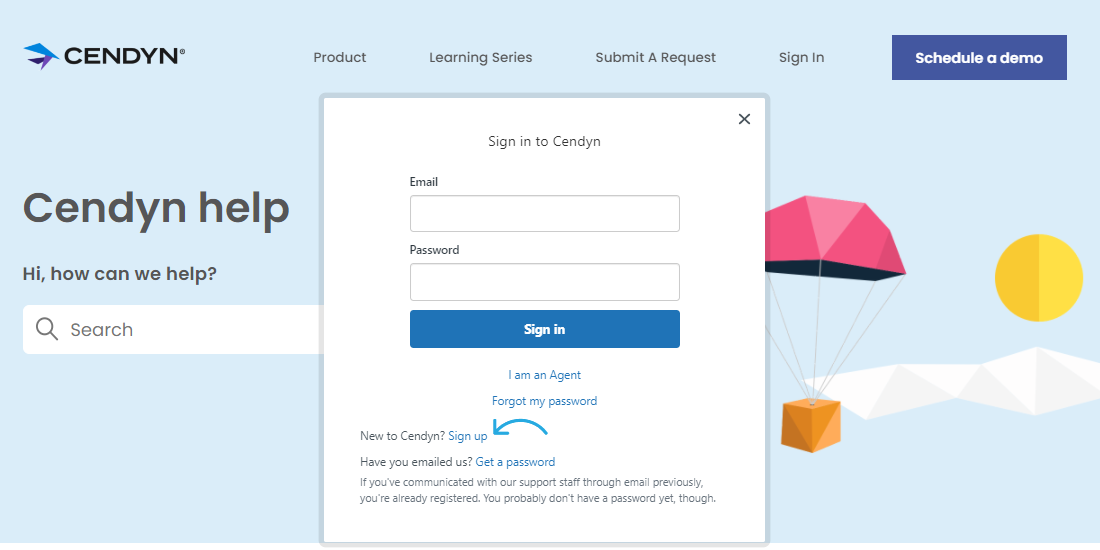 If you've previously communicated with our support staff through email, you're already registered. You just need to create a password to activate your account. Click Get a password to complete the process.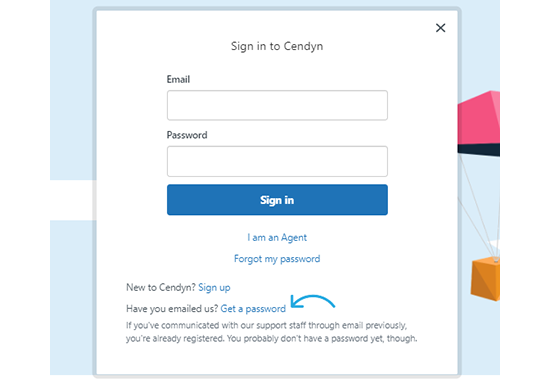 Access and Track your Support Tickets
Once you're logged in, hover your mouse over your name to see links to My Activities and My Profile. Select My Activities.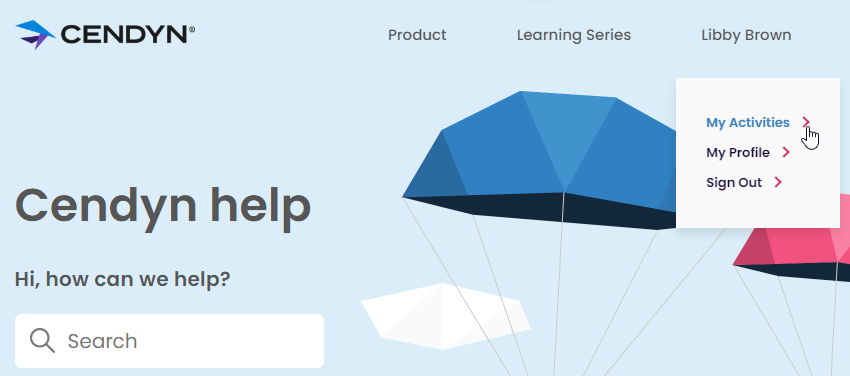 Here you'll see all your requests (tickets) in one location. Search them by status (any, open, awaiting your reply, or solved) or click one to view its details. You can also select Requests I'm CC'd on to view those tickets.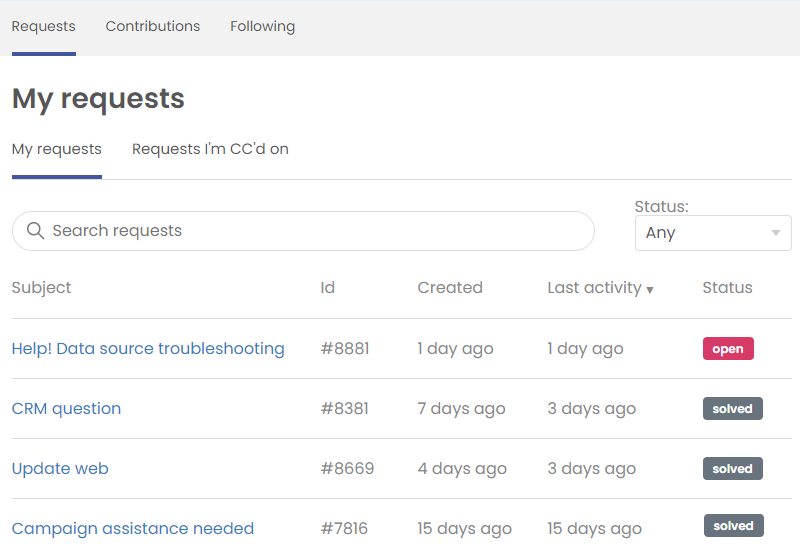 If you have any questions, please visit the Cendyn Knowledge Cloud or submit a request.