Are you a non-US based Windows system user? Are you having difficulty uploading a list or adding subscribers to your database? Check out the article below to troubleshoot some of the formatting issues you may be experiencing.
There are two different ways to ensure our system will not reject your files.
Option 1 - Updating the separator setting in Windows
In the Control Panel for Windows, you will find settings for Region. Select Additional settings. Navigate to the List separator field and update the field to have a comma.
Note
Occasionally, the decimal symbol is set to be a comma. If that is the case, you will need to update it to be a "."
Upon completion of the steps above, restart your computer and upload your list. If you receive an error while uploading your list, make sure you have not deleted any of the columns in the file and have included data in the first and last name fields. For more best practices on how to format the data within the CSV template - click here.
Option 2 - Updating the CSV file via Notepad
If you are unable to modify the Windows settings or your computer is resetting every time you restart it, you can update the CSV file via Notepad.
1. Open the downloaded CSV template via Notepad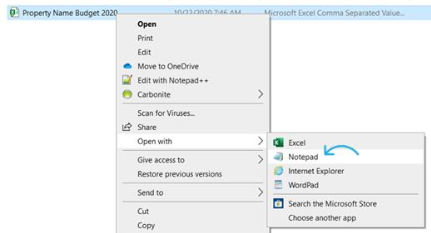 2. Press Ctr + H
3. In the Find what field type in a comma and in the Replace with field type in a semicolon.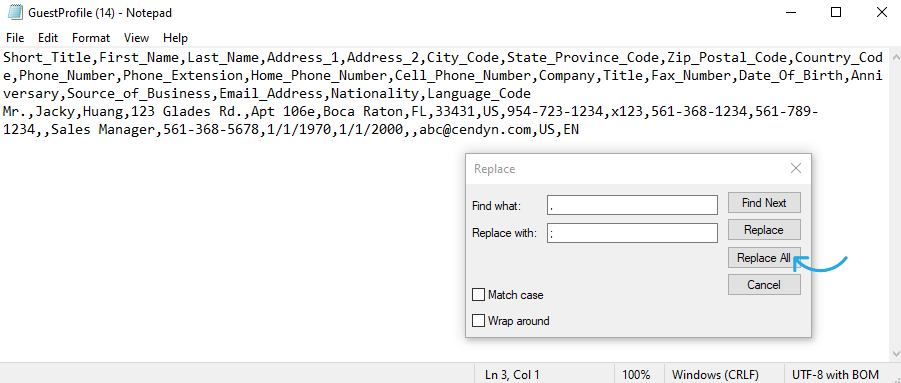 4. Select Replace All and then select Save.
5. Open the CSV file in Excel and paste in your desired fields
Note
In order for your list to upload successfully, you must include a first and last name. If you don't have a first and last name you can utilize placeholders such as "Dear Valued Guest" or create dynamic content to address other characters in the field
6. Once your data is ready to be uploaded into eInsight, Select save
7. Open the CSV file once again in Notepad and replace all commas with semicolons.
8. Select save and successfully upload your list into eInsight.