Release Notes - April 01, 2021
We're happy to announce that our existing integration with Sabre now offers fantastic added functionality. Whether booking via a Sabre booking engine, PMS, or call center, non-members of a loyalty program can now choose a Member Only rate and seamlessly enroll in the loyalty program during the booking process.
This is a win-win for guests who will get to take advantage of preferred rates, as well as loyalty programs that will effortlessly gain new members allured by those rates. Read on to learn more and please reach out to your Sabre contact to have this enabled.
Member Only rates available to all
Making Member Only rates available to members and non-members alike will drive direct bookings and loyalty membership rates.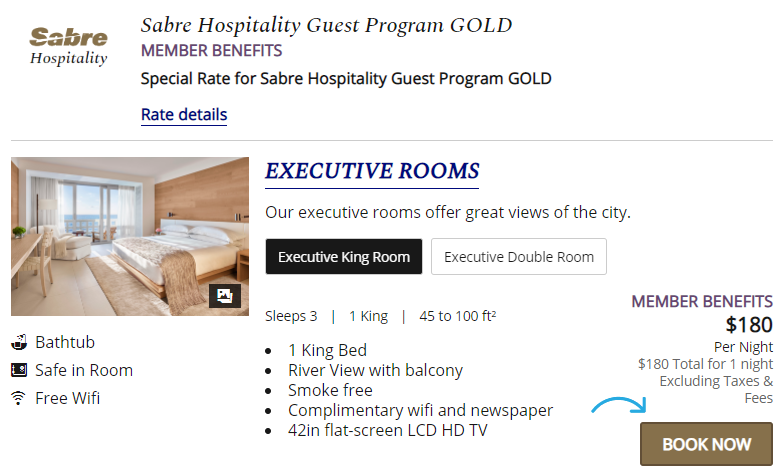 In the booking engine, when guests click "Book Now" for a Member Only rate, they'll have the option to sign in to their existing member account or create a new one.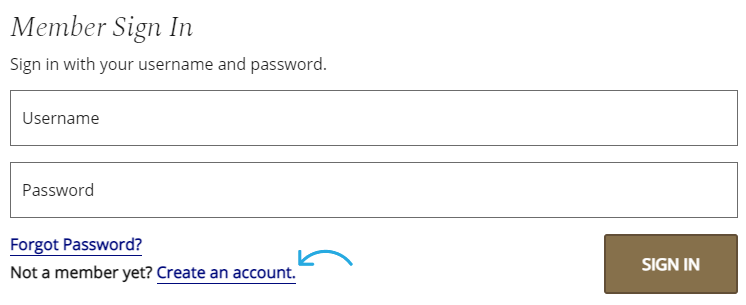 In order to create a seamless enrollment process and avoid interrupting the booking process, minimal information is required of guests to create an account.
When they complete the form, a loyalty program activation email is triggered. Since they can finish setting up their password using the activation email later, they can now proceed directly to checkout to complete the booking at the Member Only rate.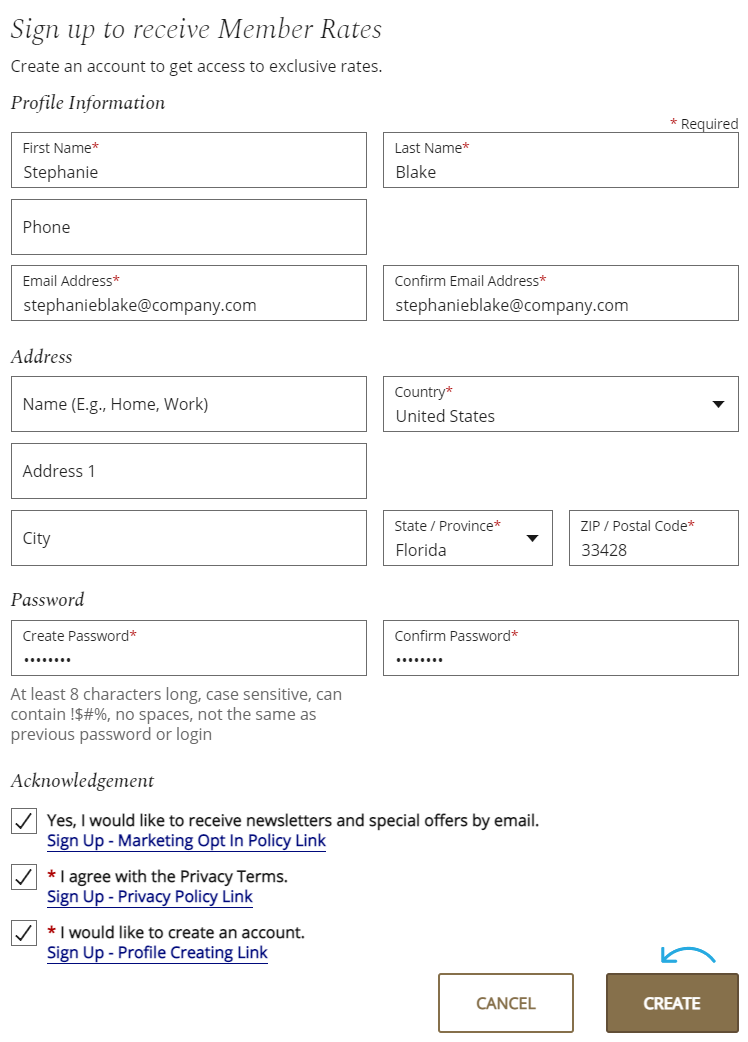 Note
Design and field elements may be subject to change.
Sabre reservation booking applications
The following Sabre applications can be enabled to use this integration:
SynXis Booking Engine (SBE)
Responsive Booking Engine (RBE)
SynXis Property Hub (PMS – SPH)
SynXis Voice Agent (SVA)
When non-members seeking to book call hotels directly or reach call centers, agents can use a script to entice them to enroll in the loyalty program and receive Member Only rates. Using the integration, agents can enroll them while completing the booking.