The Attachments column in the Message List displays any file attachments that will be or have been sent with the message.
Add

file attachments

Delete

file attachments
Note: These options are only available for emails that have not been sent yet.
Adding or deleting a file attachment:
For adding a file attachment, click the Add Attachment icon / link in the respective message row.

The system displays the Add Attachment section for the selected message.

Click the Browse button and select the required file in the file display.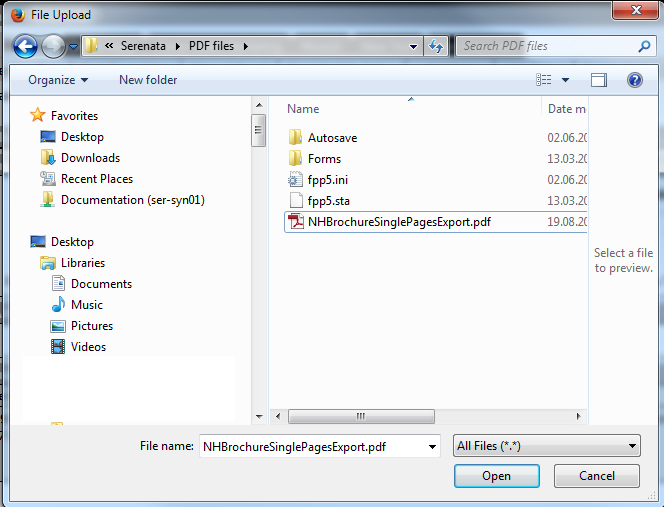 Click the Open button once you have selected the required file.
The system returns to the @mail messages and displays the selected file in the Add Attachment section.
Click the Upload Attachment icon to upload the file.

The system uploads the attachment and closes the attachment section. Additionally, you can now see the name of the attached file in the Attachments column:

You are ready to send the message or select another message in the message list.