Release Notes - June 17, 2021
Do you use a third party to build and manage your loyalty member portal using the eLoyalty API? If so, we're pleased to announce that new API fields which provide members with useful details about their unspent points and redeemed points will be available on June 24, 2021. Read on for details.
Prompt Members to "Use Them or Lose Them"
Remind members when their points are due to expire soon with these two new API fields:
the number of points expiring this month, and
the number of points expiring in the next three months.
Including these figures in your portal offer members a higher level of transparency, at-a-glance, that they'll value.
Display Redeemed Points Details
When you implement the third new API field you'll be able to show your members their full their redemption history including the date of redemption, the number of points redeemed and related reservation information. Your members will appreciate the ability to learn more about their transactions without the hassle of reaching out to your customer service department. It's a win-win for you and your members.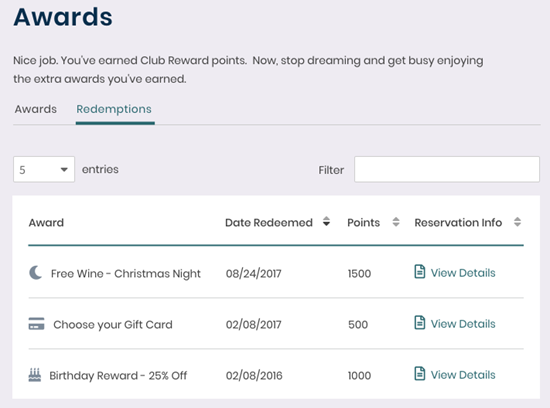 Request the APIs
Send an email to producthelp@cendyn.com to request the APIs.