Release Notes for v5.26 - July 08, 2021
If there's an account or agent that should be excluded from conducting business with your organization, you will now be able to ensure all internal stakeholders are notified. Regardless of the reason, such as owing money, being barred from a property due to bad behavior, or perpetrating fraud, you'll be able to designate an account or agent as blacklisted and select a reason for it from a provided list or create your own.

By marking an account or agent as blacklisted, B2B Sales users will know not to contact or try to generate business with them. This enhancement will be deployed on July 12, 2021.
Alert
Should you wish to use this feature, please contact us at
crmsupport@cendyn.com
​​​​ to request an upgrade of your current B2B Sales version needed to support it.
Read on for more information.
Blacklist an Account or Agent in B2B
When editing an Account or Agent record, you can now flag it as blacklisted. While doing so, you must also select a reason for it being blacklisted prior to saving. If you subsequently update the record to remove the blacklist flag, update the reason to "(none)", then save the record.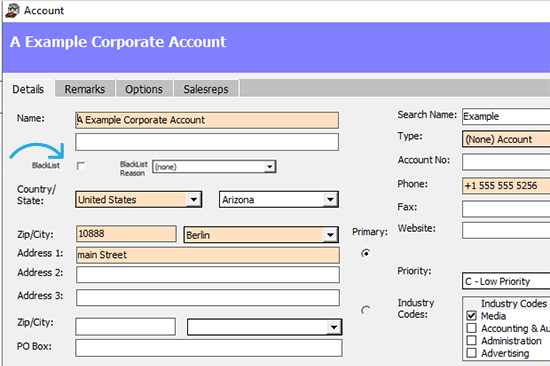 Customize Blacklist Reasons
You can select a blacklist reason from a provided, standard list or configure your own here:
Web Admin > B2B Sales > Pickgroup: Blacklist Reason ($BLR)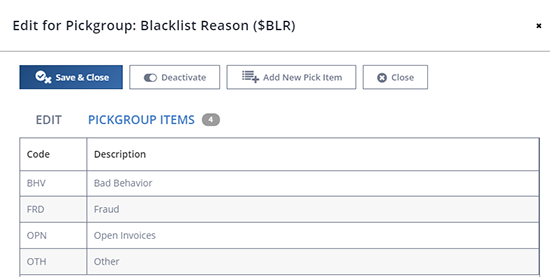 NextGuest CRM Release
Release 5.26 for the NextGuest CRM will contain maintenance and bug fixes which do not impact any functions in the CRM or provide new features.