Release Notes - September 17, 2021
At Cendyn, we're committed to building and delivering world-class products. This includes regularly evaluating our existing products to discover opportunities for improvement. We're happy to share the latest enhancements that have come out of this process, which will be deployed on September 20th and 21st, 2021.
Here are the highlights:
You'll see a visual change to your CMS platform experience as we're updating the look and feel to align with Cendyn's suite of products.
Enhance your decision making by using the new Split rule in our content personalization engine.
Cendyn's SEO team continuously provides strategic guidance to our CMS platform, keeping it best-in-class across different verticals within the digital agency space. Their expert insight has prompted us to make several enhancements to how SEO functions in the CMS.
Forms will now include a timestamp enabling you to see when the form was submitted.
Read on for details.
Cendyn CMS is Getting a New Look
Following the merger with NextGuest earlier this year, we're updating the CMS to align with Cendyn branding.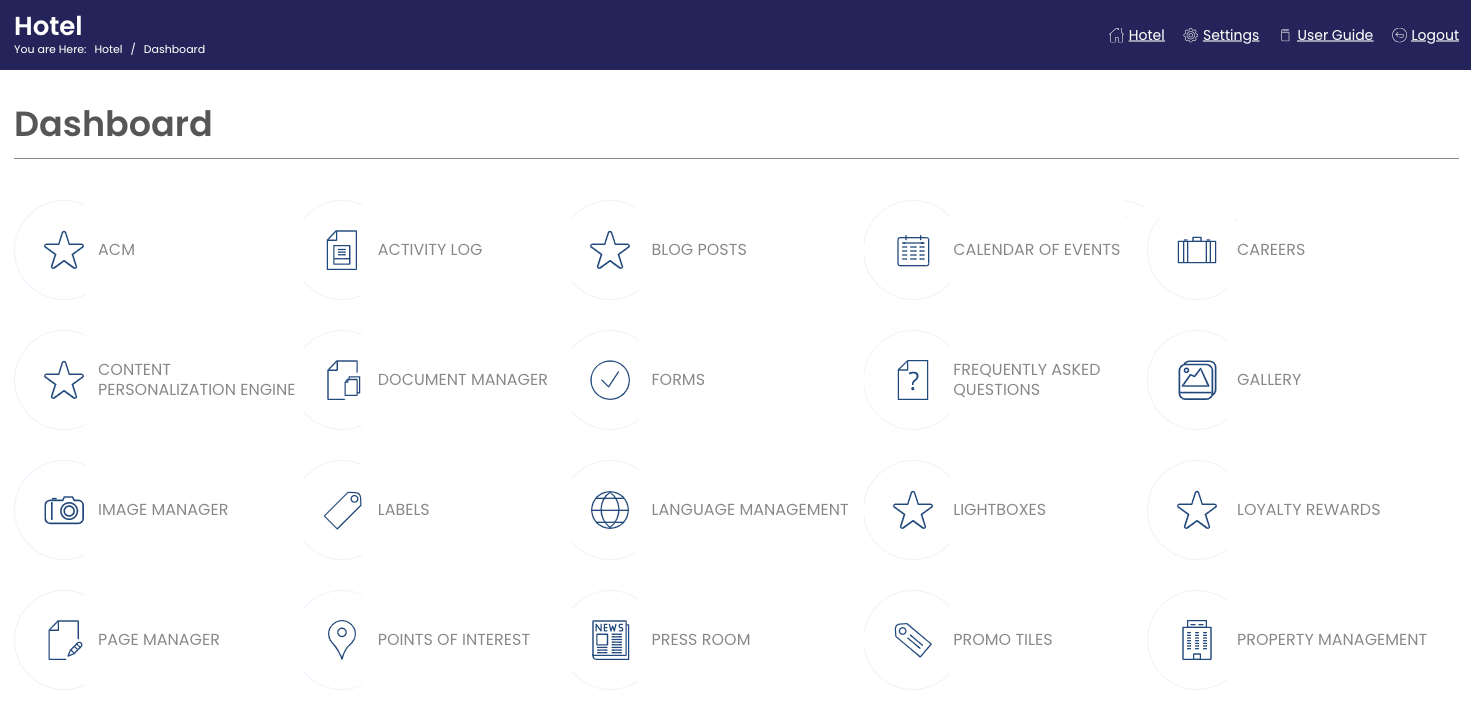 New Content Personalization Rule
The 50/50 or Split rule randomly chooses whether a website visitor will be served specific content or not. This can be applied anywhere that personalization is supported, including tags (code snippets used to customize a page), lightboxes, specials/promo tiles, hero images, and more. Future enhancements will include tying this closely to reporting to answer questions such as "Is this lightbox content converting?"
SEO Improvements
The updates listed below will continue to improve ease-of-use by providing clarity on fields and functions, and support your SEO efforts by reducing duplicate content through the use of automation.
Improved page canonical linking: You will be able to enter a canonical link in a free-text input on any specific page of the Page Manager. The canonical link you enter will overwrite the otherwise "autogenerated" self-referencing canonical link currently in place.
Ensuring SEO metadata is unique: The CMS will now alert you if the content in the Meta Title or Meta Description fields for one page exactly matches another page, so you can update it to avoid duplicative SEO content.
Avoiding empty metadata fields: If you click Save and your Meta Title and Meta Description fields are blank, you'll be reminded that those fields are required.
Disabling meta keywords from displaying on the front end: Per our SEO experts, displaying meta keywords on the front end is no longer beneficial, so it is no longer required. However, you may continue to add keywords for your internal reference.
View key front-end URLs with ease: The website URL of specials, events, rooms and venues will now be conveniently included on each module's landing page.
UI enhancements to increase user effectiveness: We've relabeled the content fields in the CMS to more accurately reflect H1 and H2.