Using the Page Manager, you can edit the pages in your site. You can add any kind of content to your web pages, ranging from text, links, images, documents, and also SEO information.
Search engine optimization (SEO) is all about getting your web pages to rank higher in search engines such as Google, Bing, Yahoo, etc. Since search is one of the main ways in which people discover content online, ranking higher in search engines can lead to an increase in traffic on your website. Therefore, it is highly recommended to fill this information for all pages.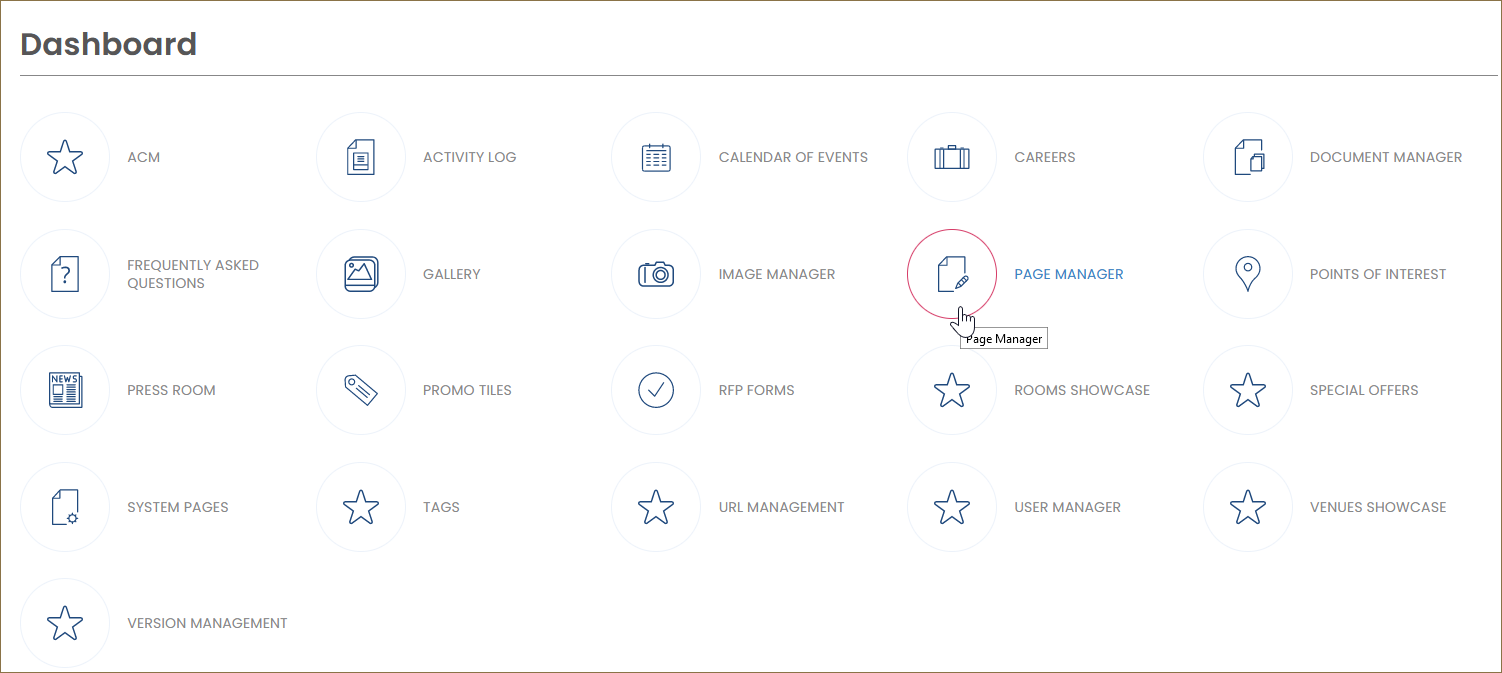 Select the Page Manager from the CMS dashboard.
From the list of pages, select the page you want to edit.
The page editor opens.

Select the SEO / Meta tab option.
The SEO / Meta page opens.
Use the page to enter the required meta data.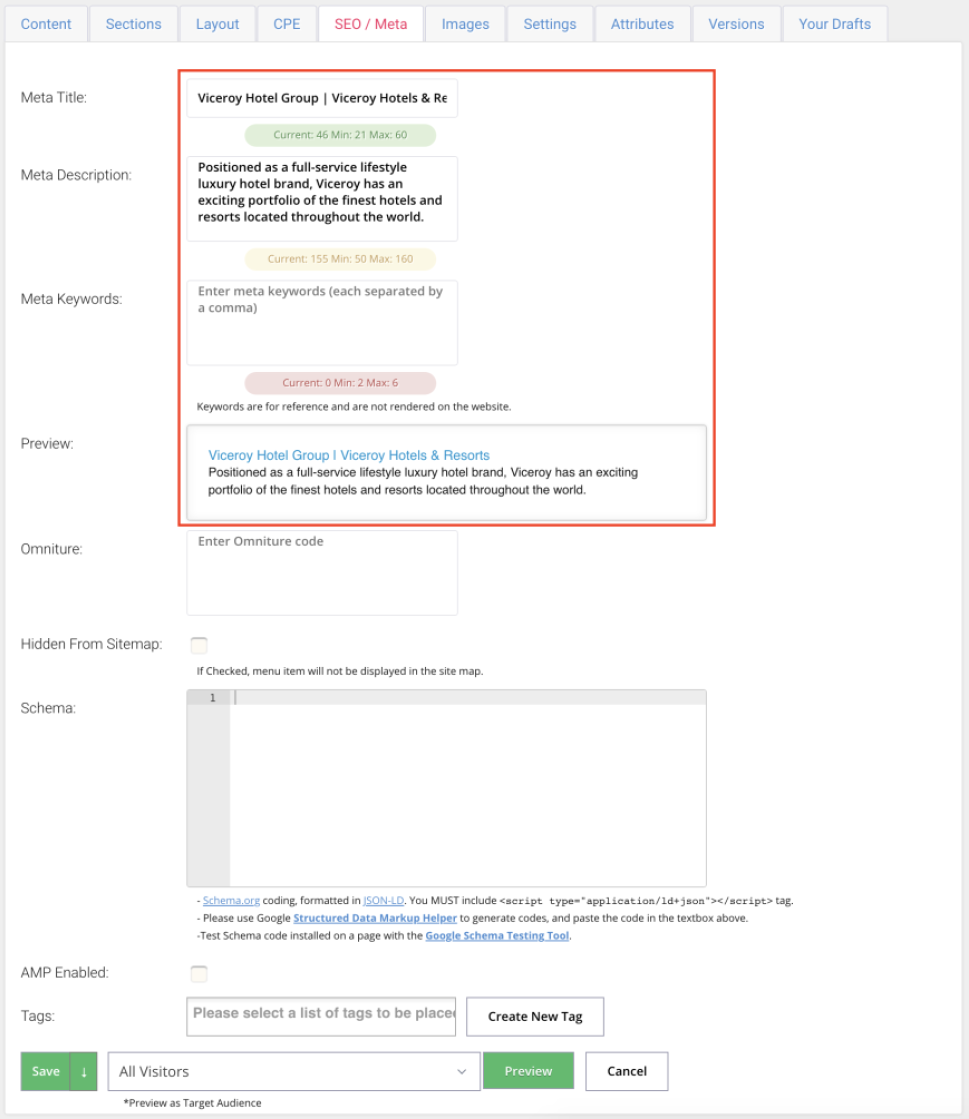 Available fields:
Meta Title: The Meta Title will appear as a tab title in your browser.
Meta Description: HTML tag used to describe the content of a web page. This description will show up below the title and the URL of your page as it appears in the search engine results. In order to remain visible within Google, your meta description should be kept somewhere between 140-160 characters.
Meta Keywords: Optionally use this field to enter keywords describing the content of your web page, separated by commas.

They are not shown on the website.

Meta Keywords are a specific type of meta tag that appear in the HTML code of a web page. They provide search engines with more information on the content of a web page.