If you must put your loyalty member portal into maintenance mode, head to Loyalty Rewards > Loyalty Portal Settings and switch the Maintenance Mode toggle to On. A special page will display alerting users that maintenance is underway. Change the toggle to Off when maintenance is complete.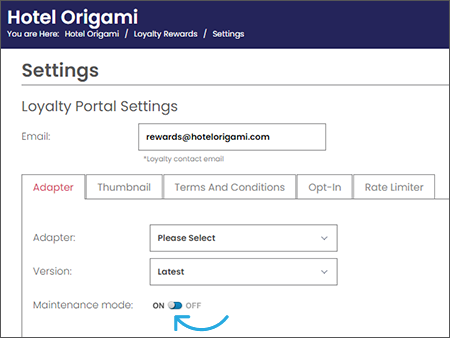 Alert
Should you wish to enable this feature,
submit a request online
or send a request to your Cendyn Customer Success Team to update the branding of your maintenance mode page.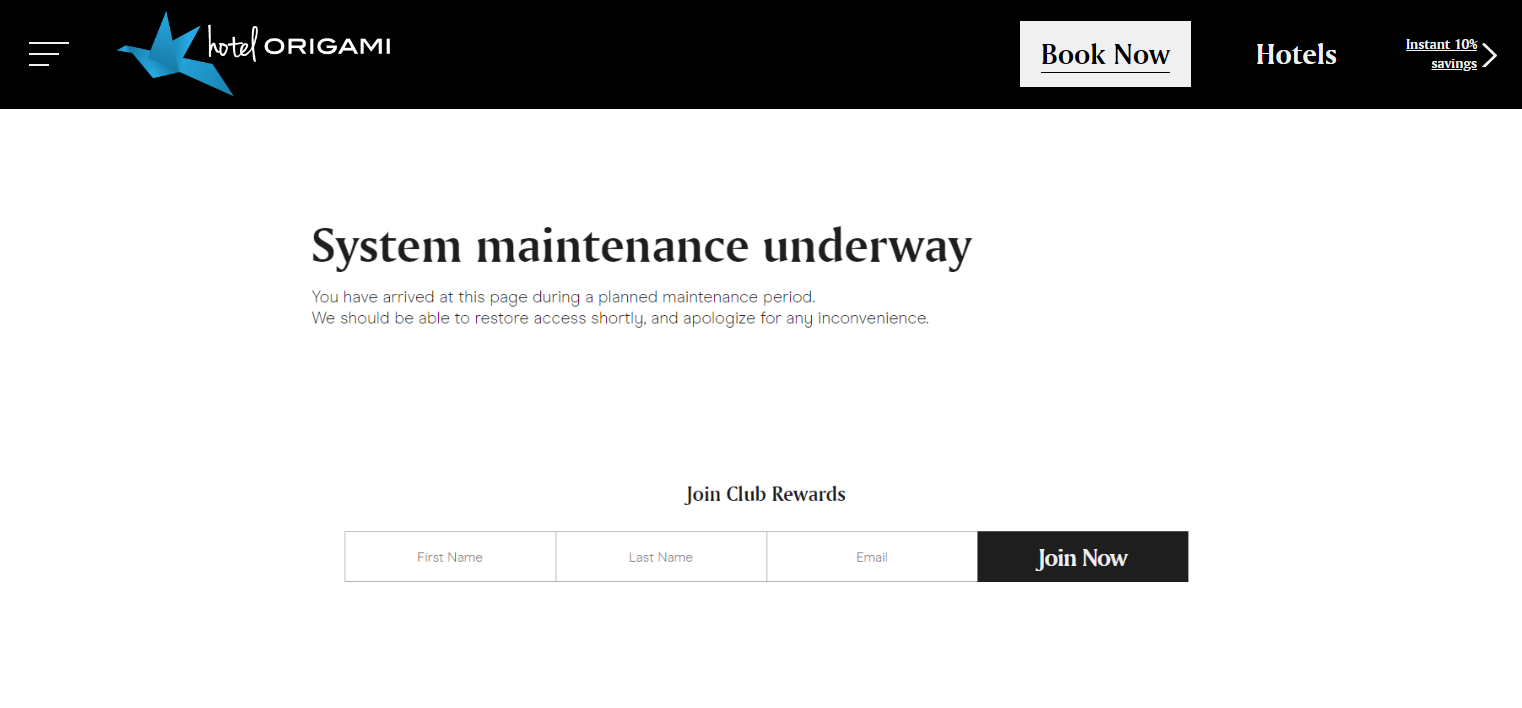 Update Page Content
Once the branding on your page is ready, you can modify the page content yourself in the Loyalty Rewards module by selecting the Maintenance page and editing the content as needed.