Release Notes - March 18, 2022
We're pleased to share our latest NextGuest CRM enhancement, which will be deployed on March 21, 2022. It includes a brand-new application to manually insert revenue from POS systems, the launch of our Mews PMS integration and new data fields added to our B2B Sales Production Reports.
Alert
During the deployment of a NextGuest CRM release, which takes about 10-15 minutes, emails cannot be processed and profile syncs and lookups cannot be performed. Once the deployment is completed, the queued backlog is processed as usual.
Introducing MRI, a New Revenue Capturing Tool
MRI (Manual Revenue Input), our brand-new application, enables users to manually enter revenue from POS systems where an integration is not available or implemented.

With MRI, you can easily capture revenue data from on-property retail, spa and F&B outlets, among others, to enrich your CRM data. Revenue added through MRI is associated with a specific guest profile, displayed in the CRM and included revenue statistics, loyalty points and RFM calculations.
Click the plus (+) icon at the bottom of the page to open a New Revenue Record screen.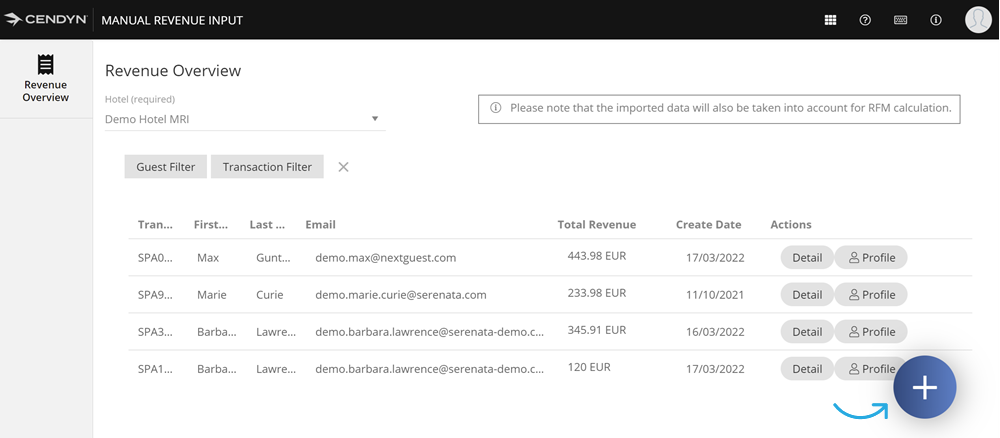 Here, enter data from a paper receipt or report from the POS system.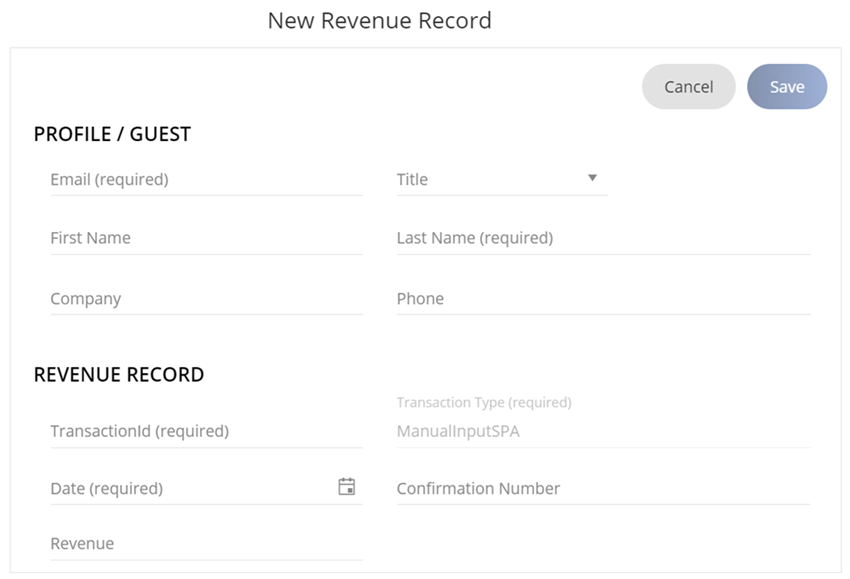 MRI will automatically search for an existing CRM profile when you start entering the email. Select the matching profile from the list to auto-populate the profile information or, if no match is found, manually insert the profile information.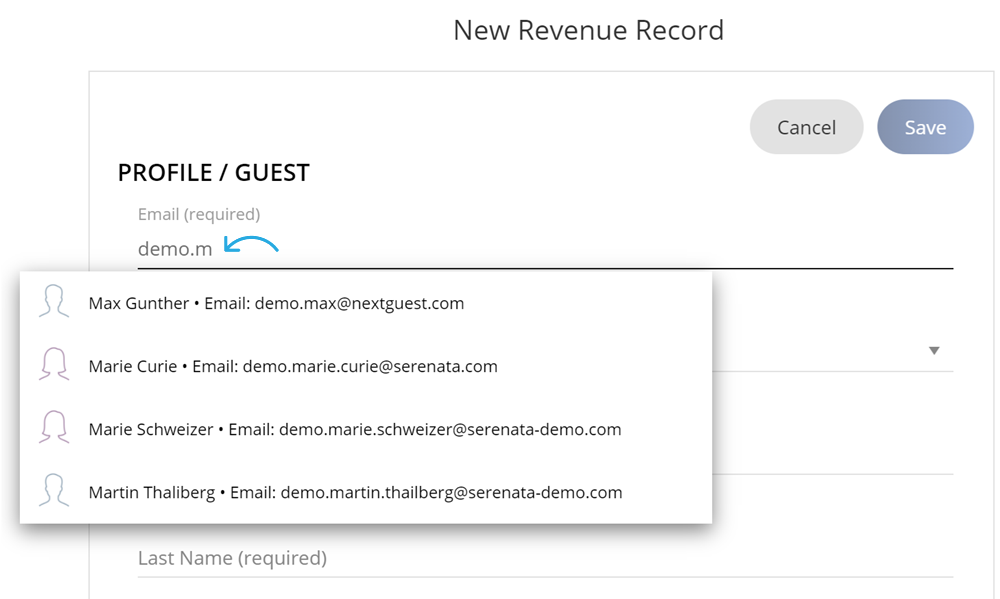 Once a new revenue record is saved, it is displayed on the Revenue Overview screen. The list can be sorted by clicking on the column headers and filtered based on various criteria related to the guest or transaction. Individual revenue records can be viewed or edited by clicking Detail. Click Profile to view the guest profile in the Guest Experience Manager.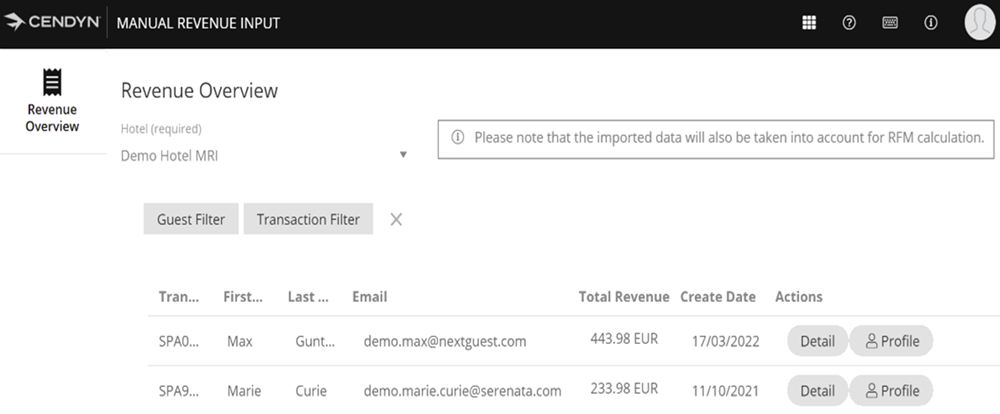 Coming up next
Recalculation of RFM scores and loyalty points for manually inserted revenue records that a user later edited (e.g., the amount of revenue changed).
New Mews PMS Integration
By leveraging Cendyn's existing CenRes API integration with Mews PMS, NextGuest CRM can now support Mews PMS, enabling users of both Mews and NextGuest CRM to send transactional emails (Confirmation, Cancellation, and Modification).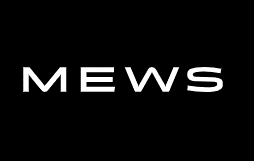 Central Reporting Enhancements: ZIP, State, and Country added to Reports
For enhanced sorting and filtering, we've added three new columns: ZIP, State and Country, to the following Sales Production Reports:
Account Production Comparison      
Production by Accounts    
Production by Accounts/SubAccounts    
Reservations by Accounts
These reports are located here: Central Reporting > Sales Reports > Production Reports.