This option is used to view and manage dynamic pricing rules (DPR) and to show the DPR Tags.
Adding a new dynamic pricing rule
Navigate to Dynamic Pricing Rules > Add New
Enter the Rule Name, Rate Code, and a Short Description.

Specify the Booking Dates applicable to this pricing rule.


If applicable, restrict the pricing rule to a specific Geographic Condition.

Select the distribution Channels the DPR should be applicable for.
Set up the Stay Conditions such as the Minimum Length of Stay required for the DPR to be available.

Set up the DPR discount calculation based on a percentage or a fix amount.

Include existing Addons to the DPR if applicable.

Link the rate plans and room types the DPR should be available for.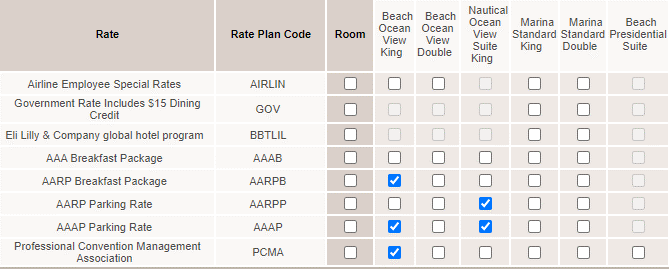 Remember to click on Save to confirm your changes and move to the sections below.
Listing and editing dynamic pricing rules
Go to Dynamic Pricing Rules > List All to view all existing rules/
Select the dynamic pricing rule you want to view or edit
On the next page, make the necessary changes and click Save to update

To delete a dynamic pricing rule, select the checkbox next to the rule and click Delete.