The Property Master menu allows you to set additional attributes, such as phone of the property, website URL, property email, number of rooms and floors, languages supported, and credit cards accepted along with a short description on your booking engine.
Note: Only brand users and property users can access this menu.
Updating the Property Master

Navigate to: Property Management > Property Master


Enter the phone number of the property
Enter the website URL

Enter the Primary Email. (This email contains the verification link for the property main user access and the credit card information for verification.)

Enter the of rooms and no. of floors of that property
Select the Property languages to which the booking engine can be translated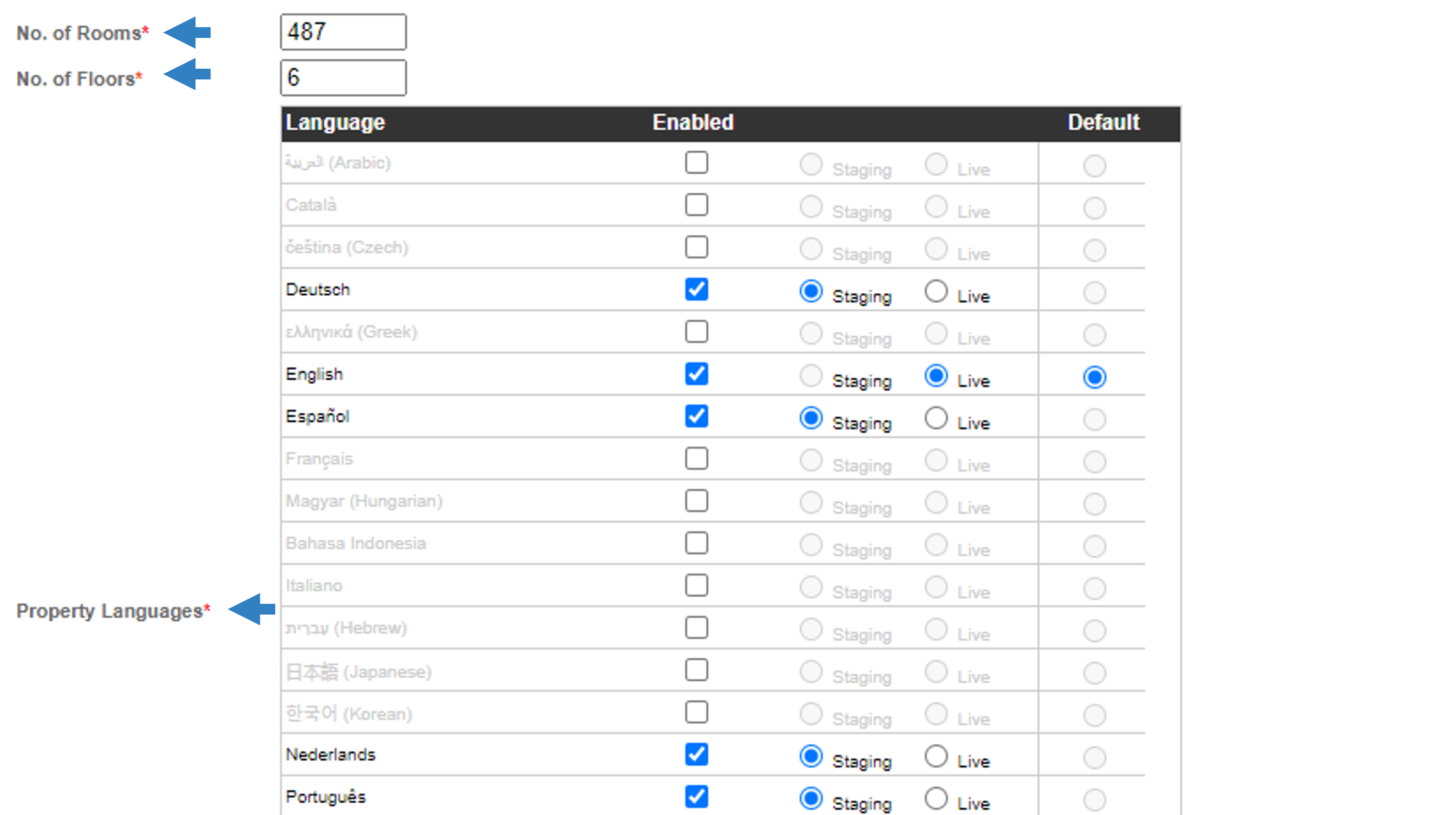 Enter at least a short description and save your changes.