Use the Inventory/Rates menu to manage your hotel availability, pricing and inventory.
Room Status
The Item Tree contains all rooms available at the hotel and are linked to all rates. The dropdown Property Room Type acts as a Parent to the rooms (children) and therefore, any restriction set at that level will affect all of them.
In Inventory/Rates, expand Property Room Types to display all rooms and click on a room name.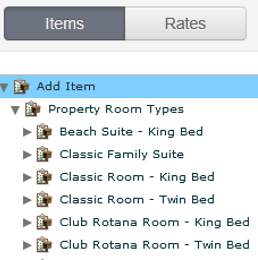 Click on the Status tab above the calendar.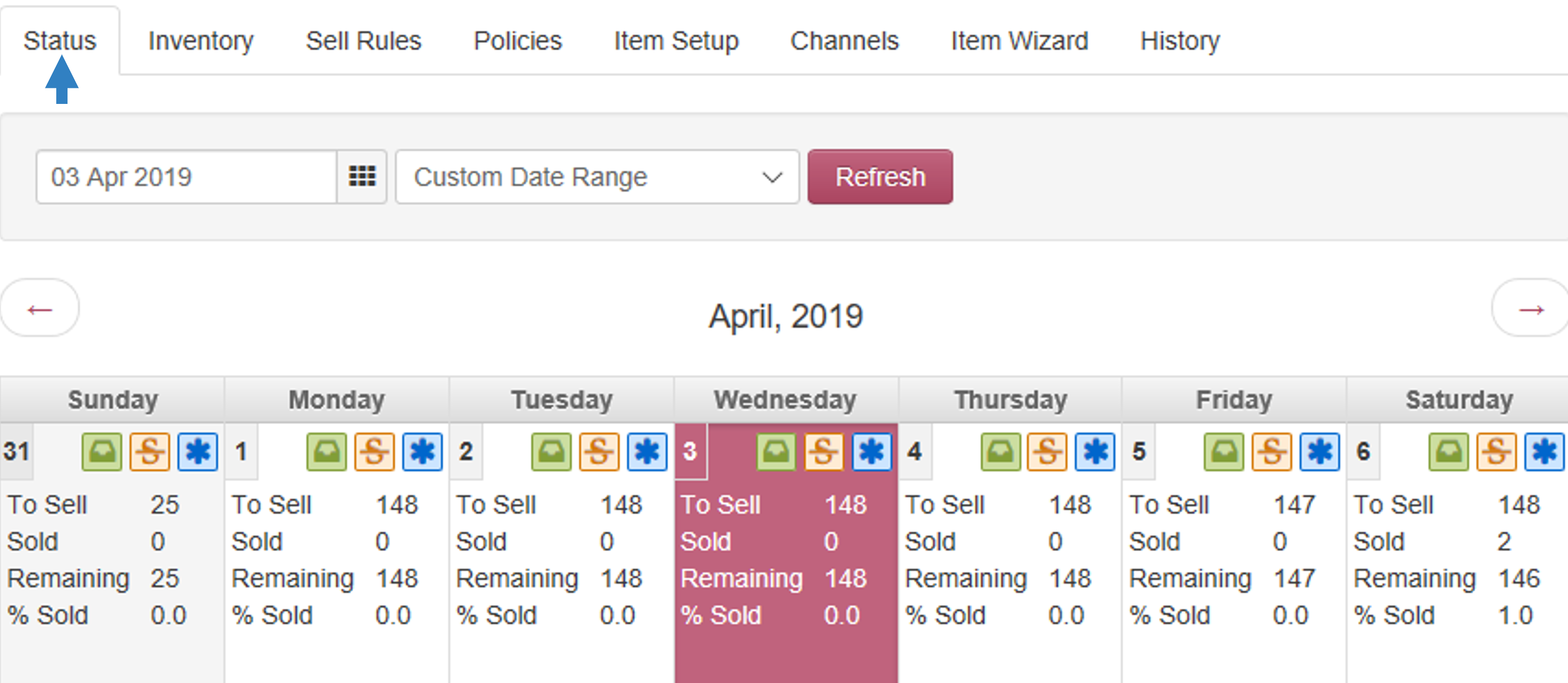 The room status can be identified with colour-coded icons.

Tip
Hover over the icons to see more details (i.e. The policies or restrictions applied).
Room Count
When inventory is added to your room types, it will be displayed in the Inventory tab and show as the Authorized Value.
In the Status tab, the To Sell value also reflects the room count for each room type.

Closing out the hotel
For the hotel to be completely closed out for sell, every room type must be affected by the Close restriction.
Click on Property Room Types.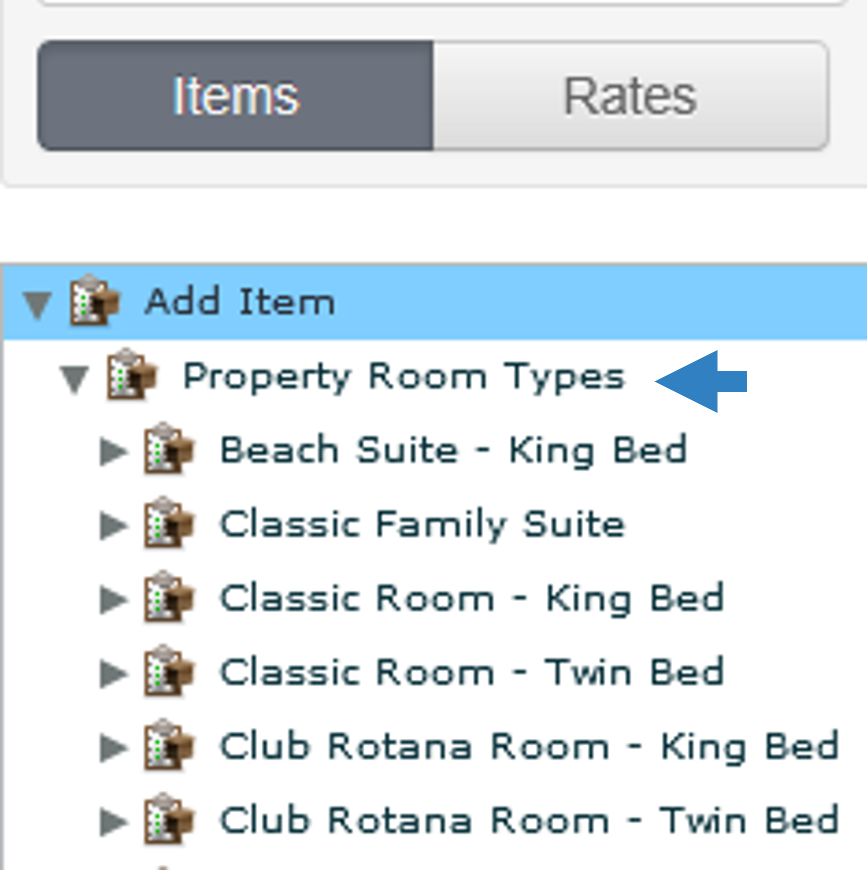 In the Sell Rules tab, click on any of the edit icons.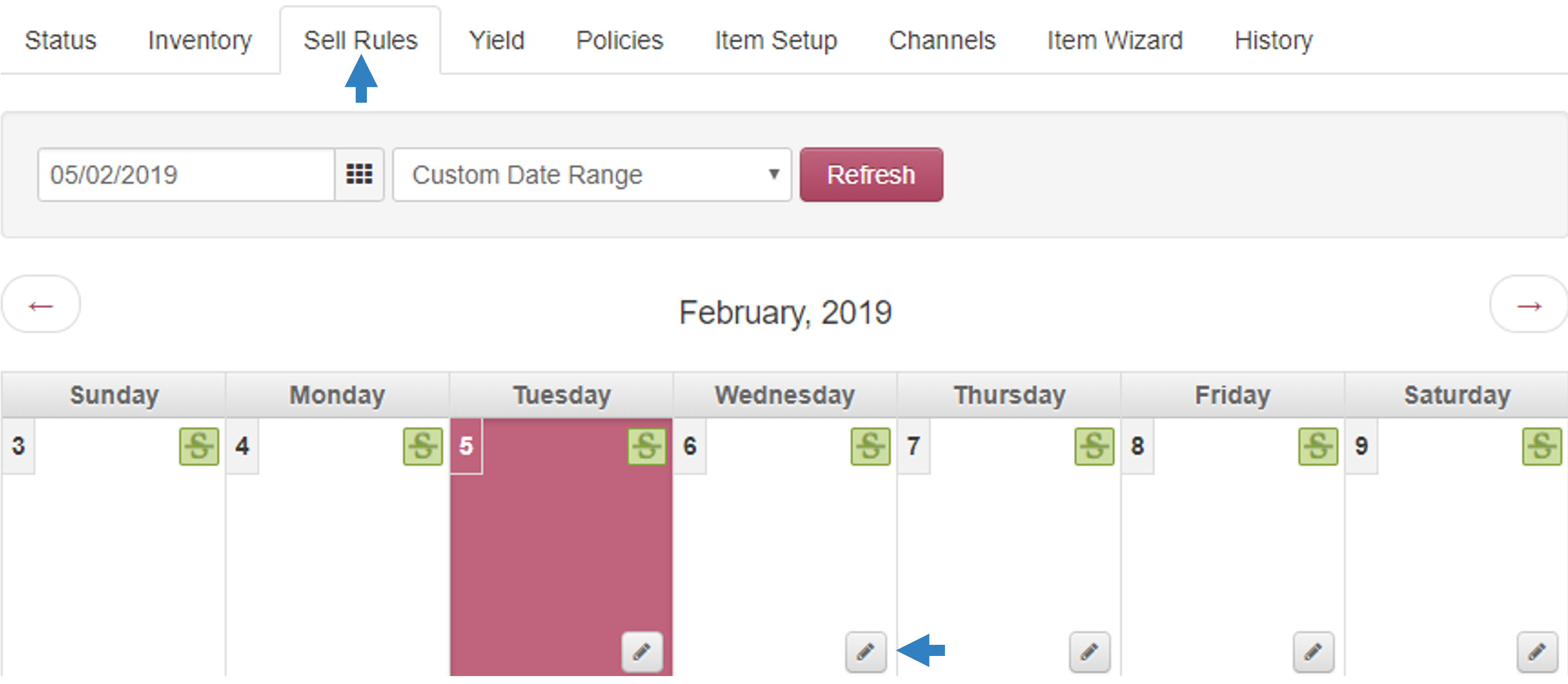 Enter a date range, select close from the Sell Rule drop-down field and save.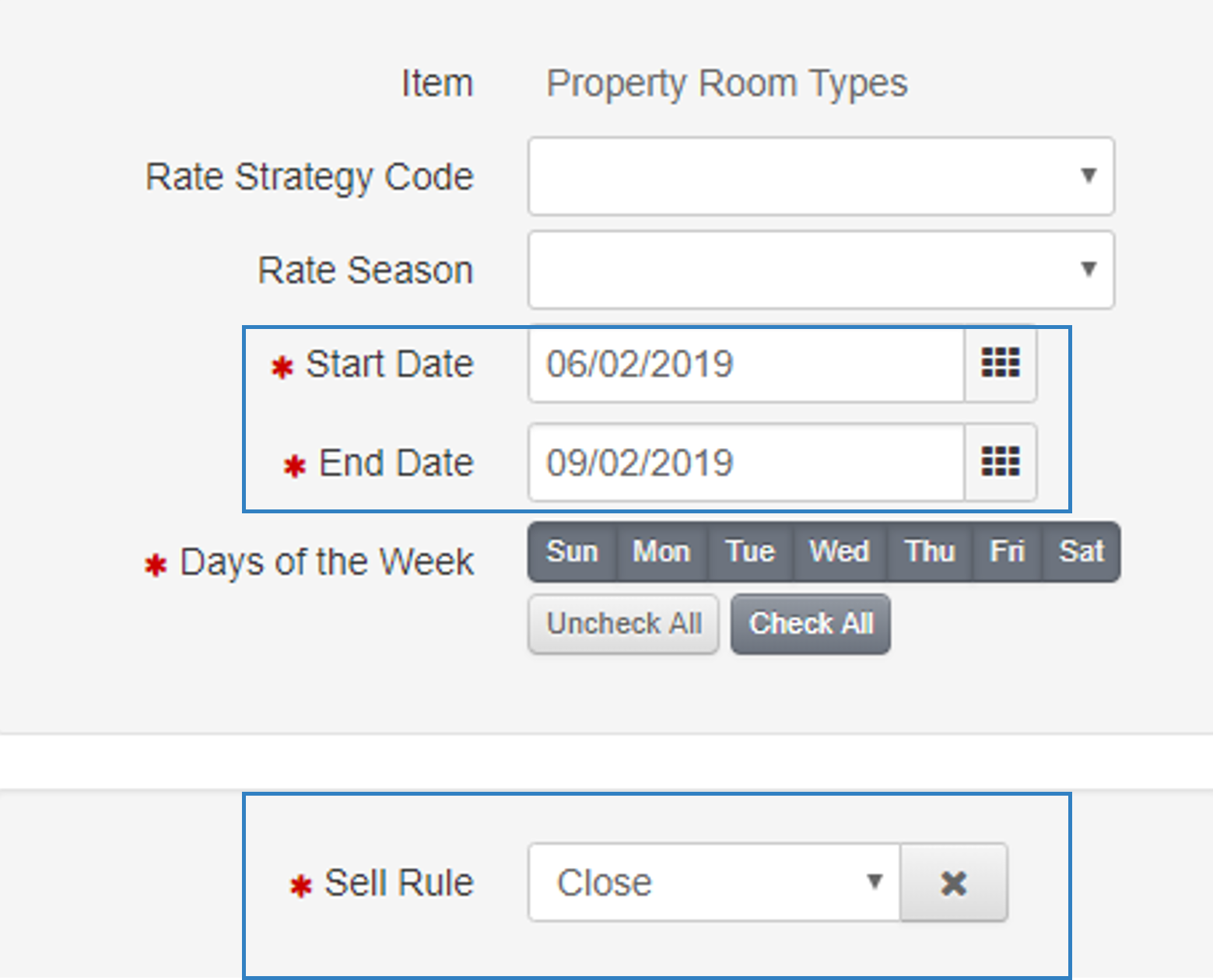 Rate Pricing Display
Rate pricing can be viewed on the Inventory/Rates screen, for each room type.
Click on Rates, expand the category and the rate you want to look at, then select a room type.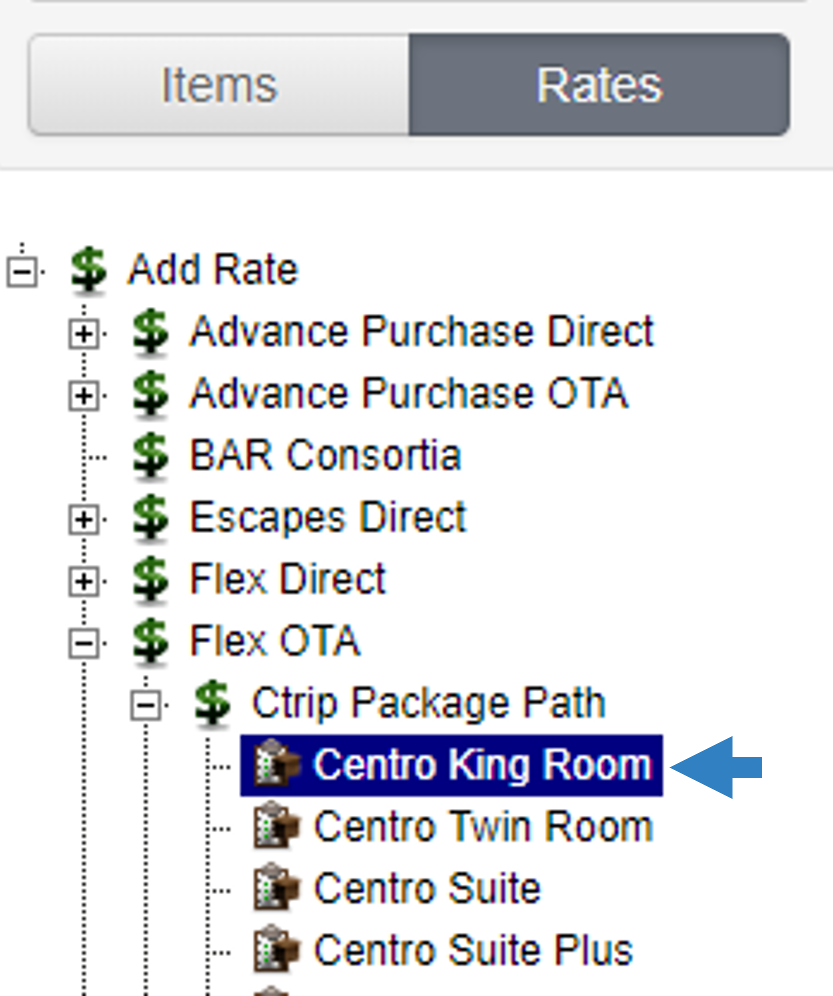 Click on the Add Rate - Use the date fields and click on Refresh to change the calendar days (or use the arrows to see the previous/next month).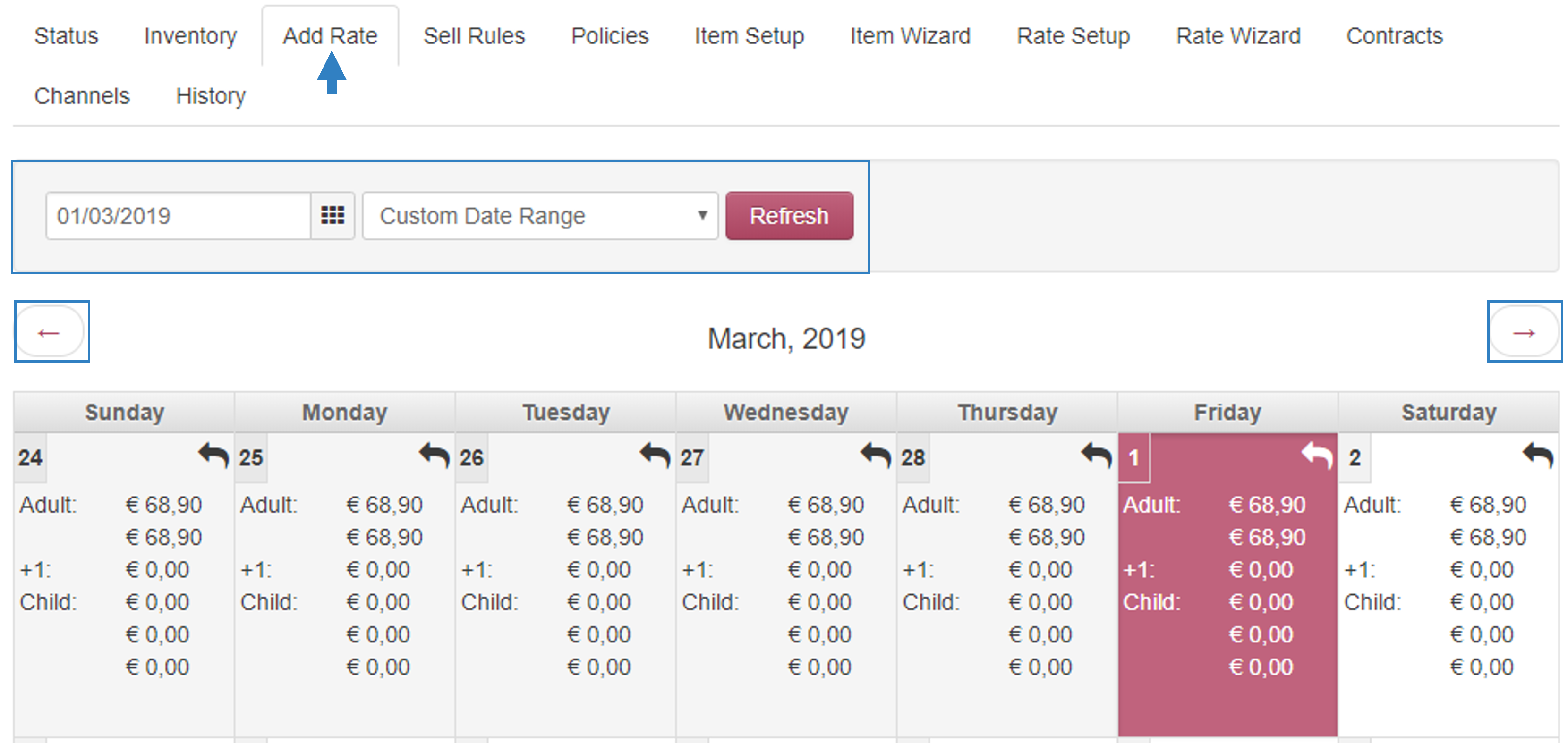 Tip
The arrow indicates that a rate is derived from another one. Hovering over it will display a pop-up window showing the Parent rate and the calculation value.