This option allows you to set different rate calculation amounts or percentages within the same rate plan, over selected date ranges.
Enable the Variable Calculation option in Inventory/Rates > Rate Setup.
Warning
This must be done for each rate plan / room type individually.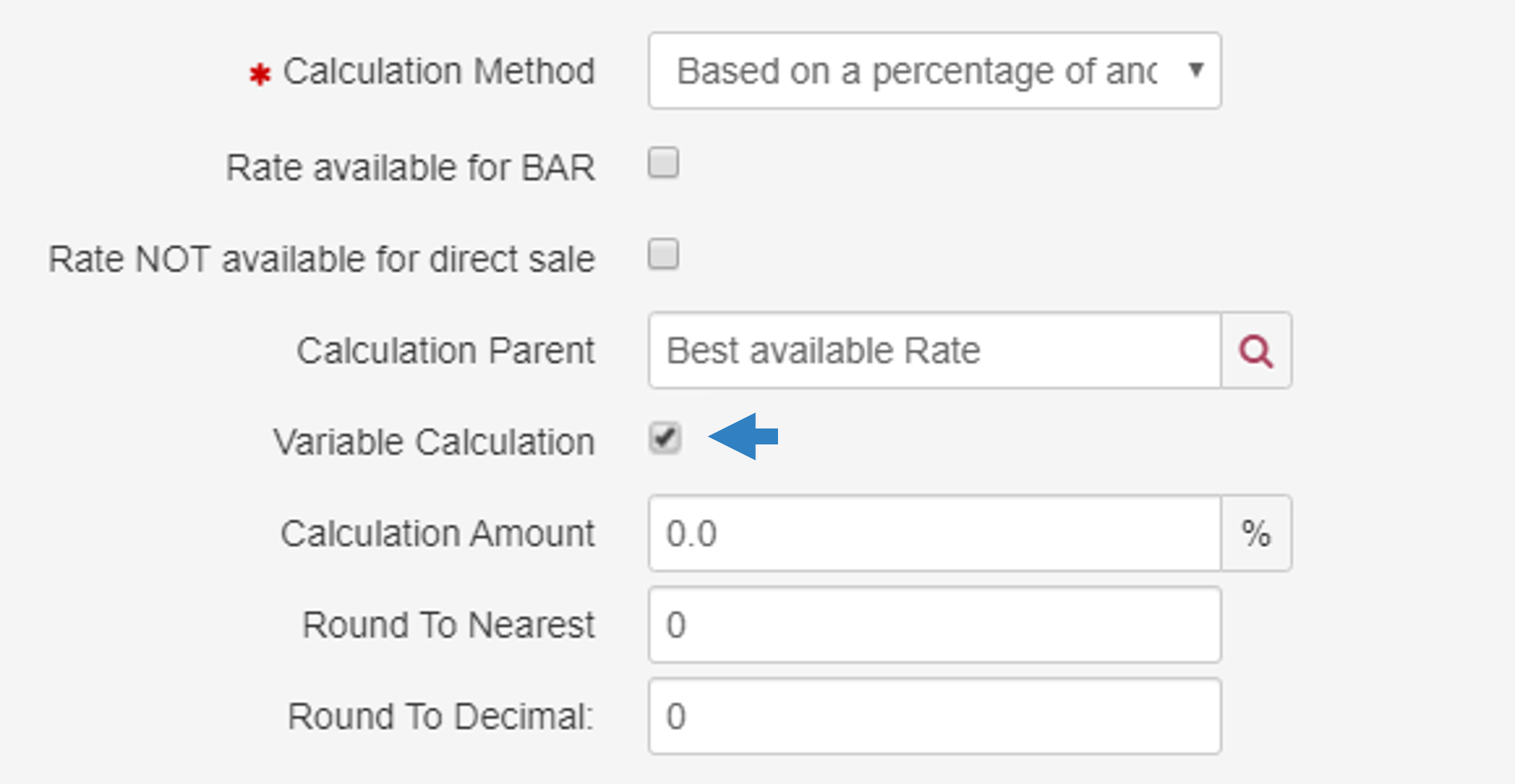 Go to the Add Rate tab in Inventory/Rates to define the calculation amount for each rate plan or room type, by clicking on the pencil icon.

Select the Start/End Date and set up the Adjustment Amount.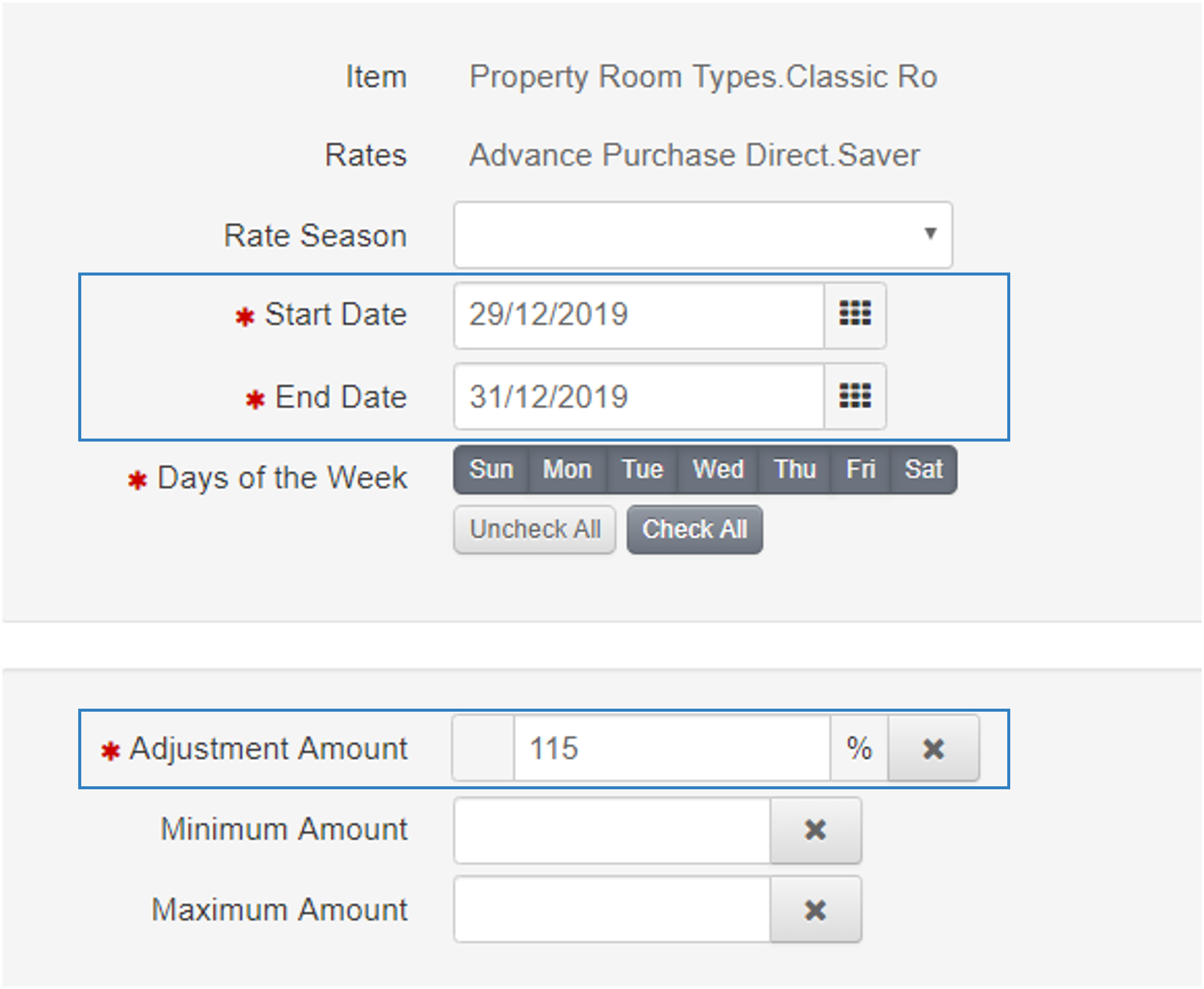 Tips
Use the Minimum Amount and Maximum Amount fields if you wish to set up a Floor and Ceiling price.