Use the Policies tab to apply seasonal policies for individual items on each of your rates. You can control guarantee, cancel, meal plan, no show and early checkout policies at the following levels:
Items
Rate
Rate/Item Intersection
Tip
Refer to the Policies Hierarchy guide to understand the priority order.
In Inventory-Rates, select Rates and select the Rate plan (or the room type you wish to update).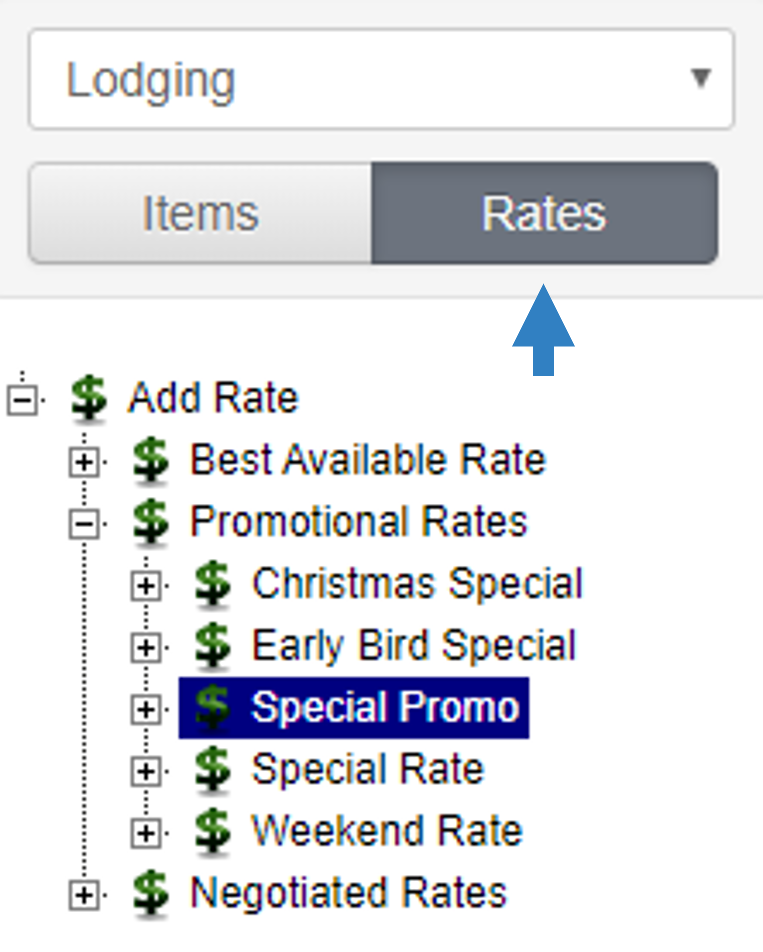 Click on the Policies tab above the right-hand side calendar.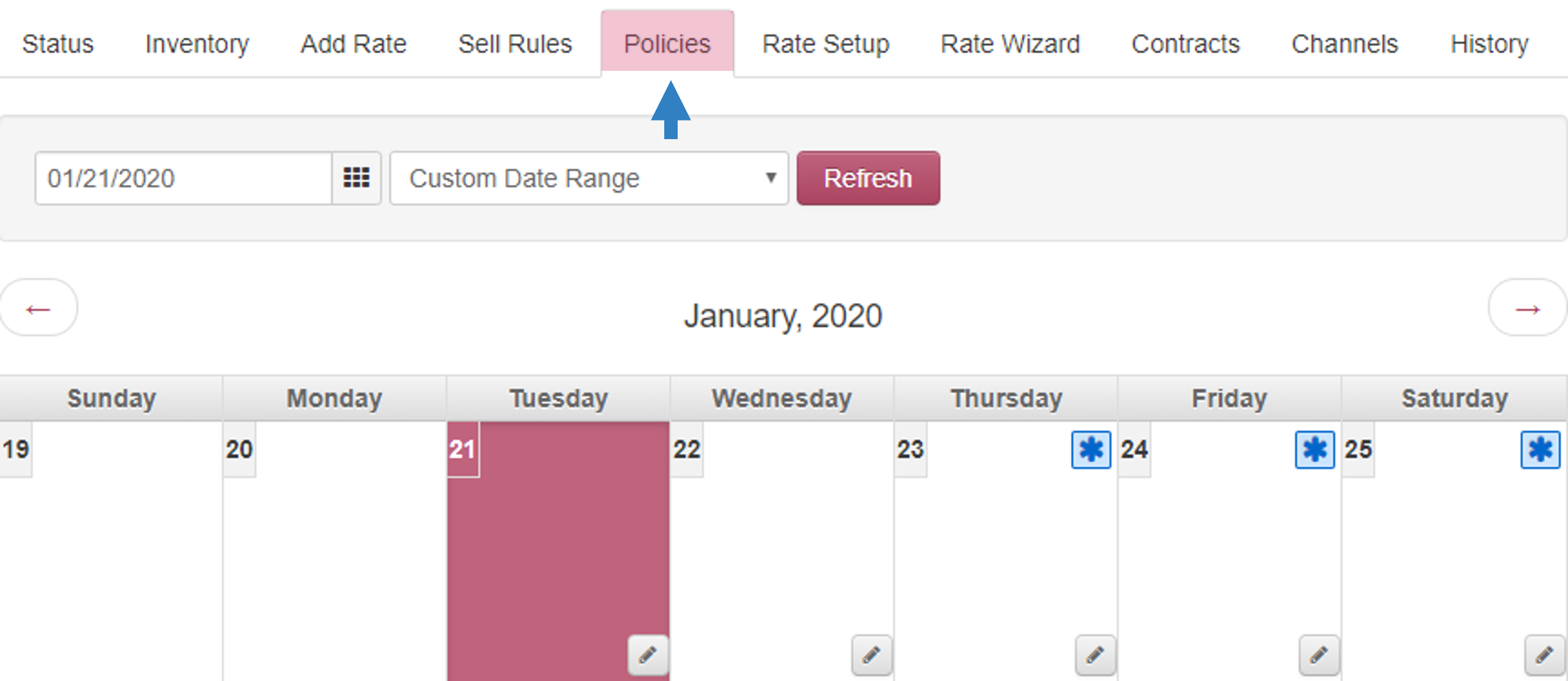 Click on the pencil icon on the start date of your inventory update

In the pop-up window, adjust the Start /End Date and choose which Days of the week should be affected (optional).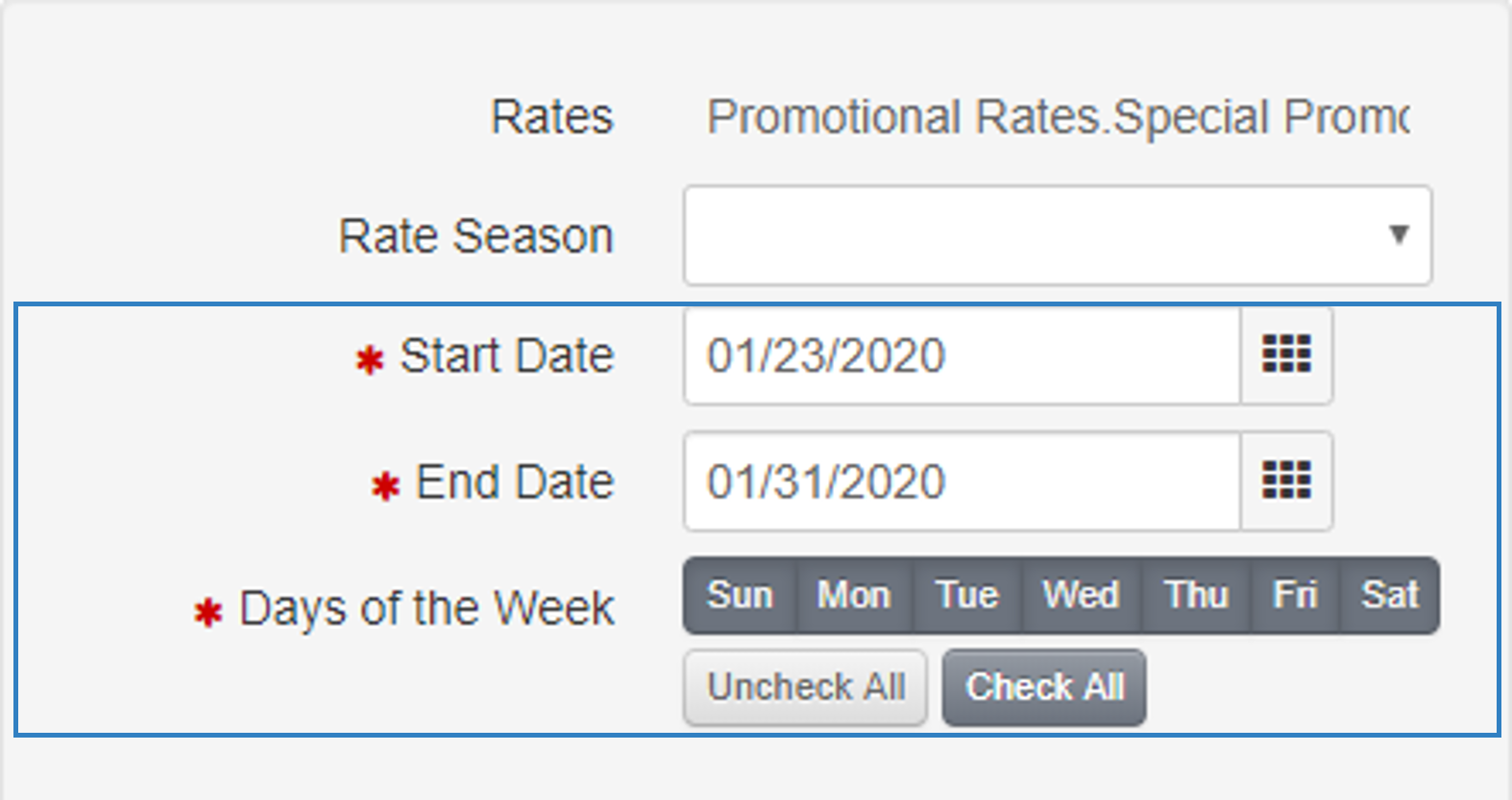 Use the dropdown fields to select the policies and save your changes.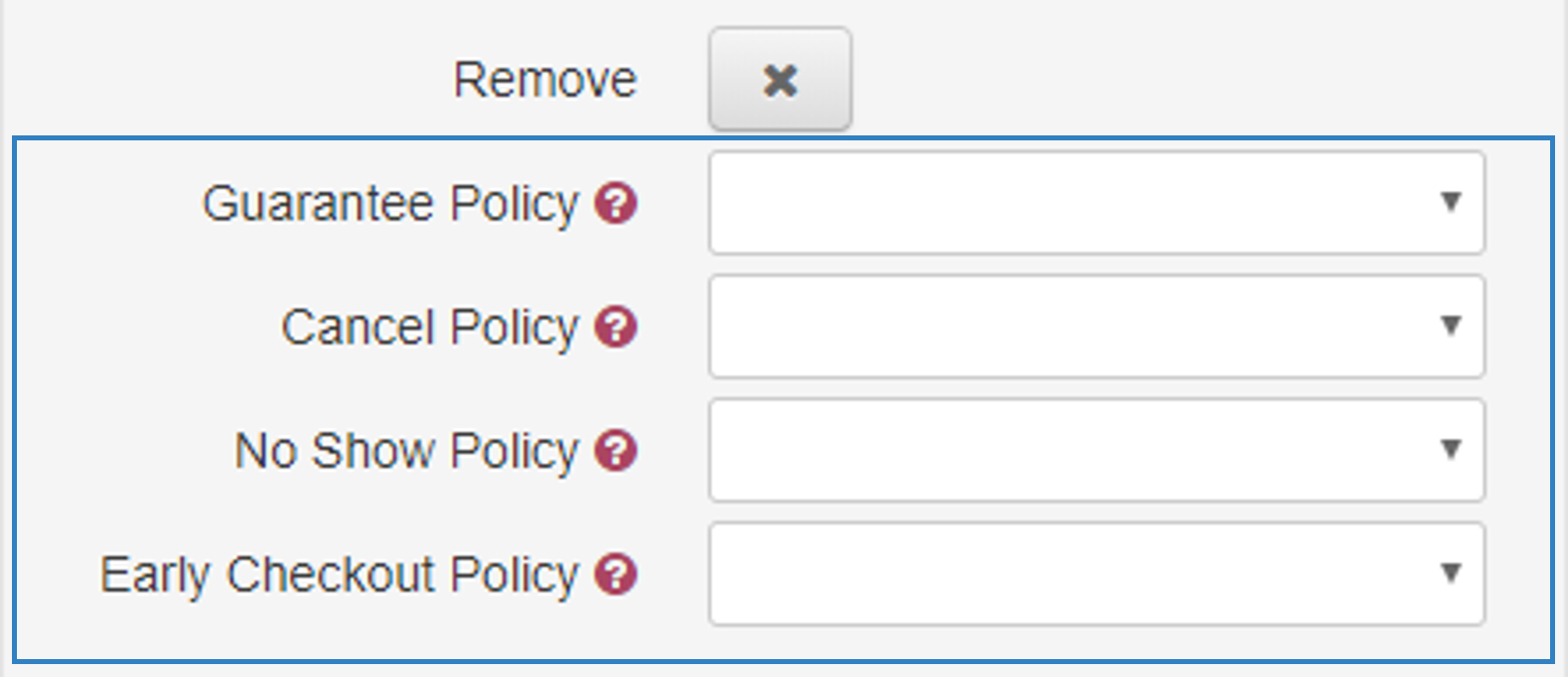 Click on the x button to remove seasonal policies that have been applied.