Learn how to build a room type in RVNG and how to make them available for any distribution channels.
The Item Tree
The Item Tree contains all room types (items) available at the hotel and can be ordered by category. These categories act as Parent to the rates (children) and therefore must be carefully selected when building a new item.
In Inventory-Rates, select Items, right-click on Property room types and select New Item.
In the pop-up window, enter the new room type name and click on Add Item.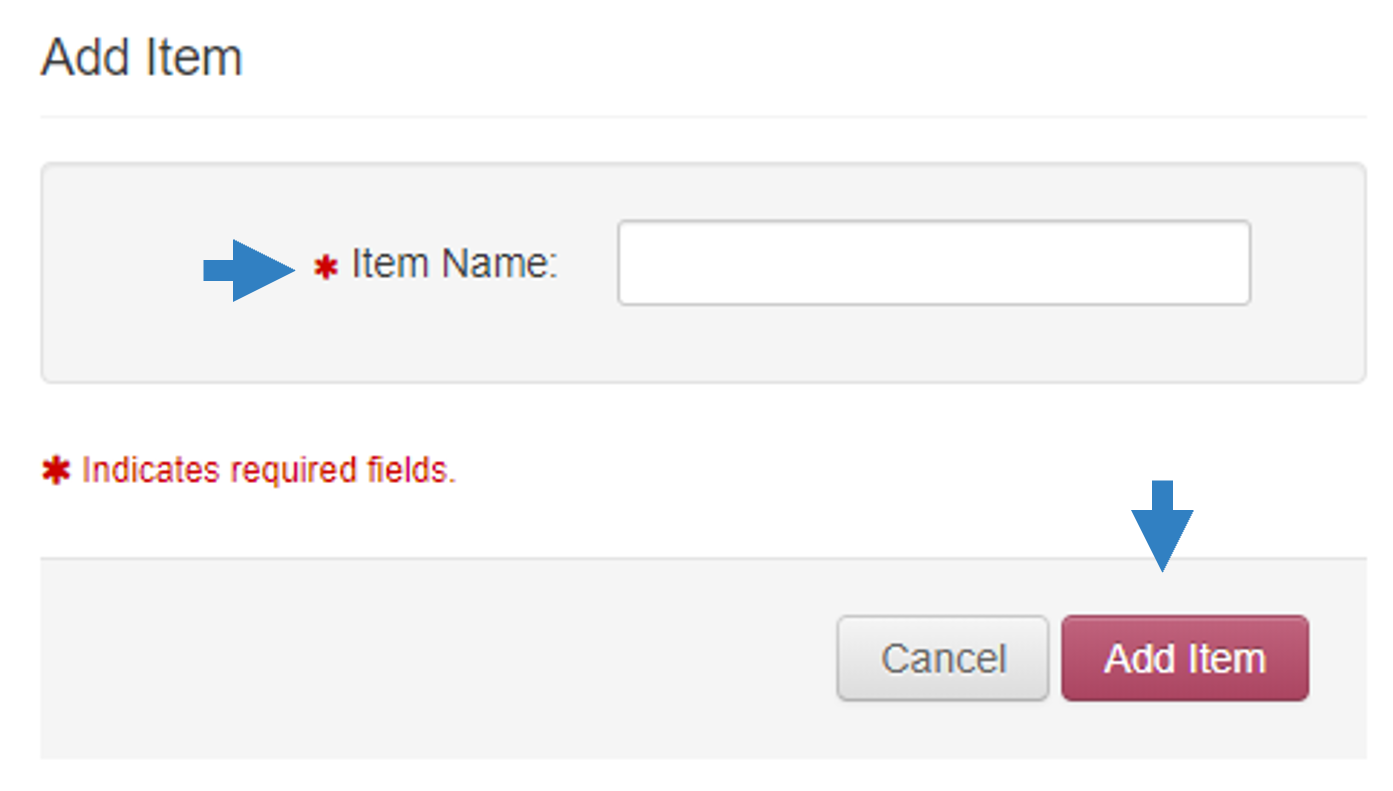 The Item Wizard
The Item Wizard displays as soon as the new room type name is saved. It will guide you through 3 steps to ensure that all important information about your room type is entered and sent to the distribution channels.
Step 1 - Item Setup
The Product Name and Description are sent to the Call Center and IBE.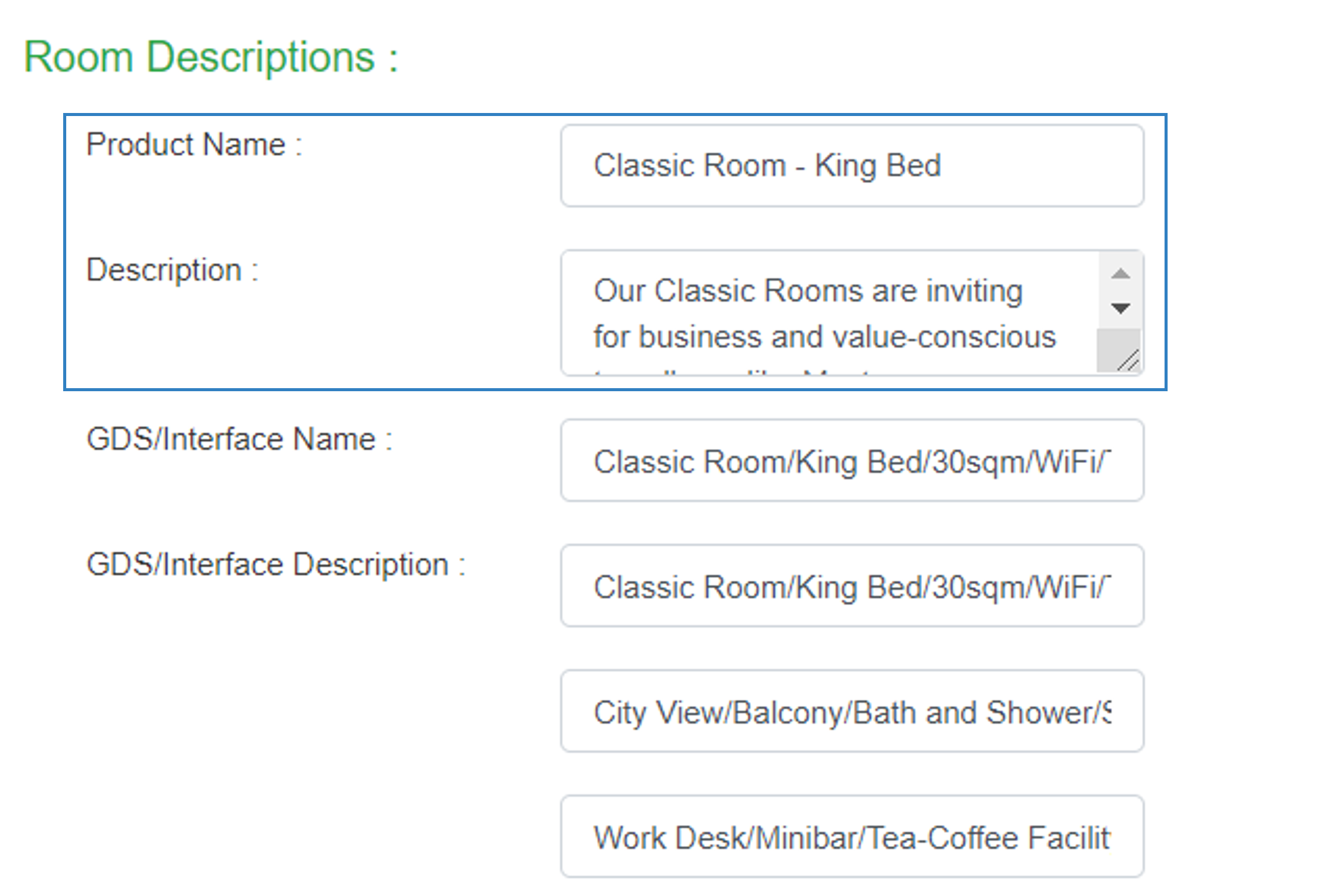 The GDS/Interface Name & Description are sent to the GDS and ADS channels.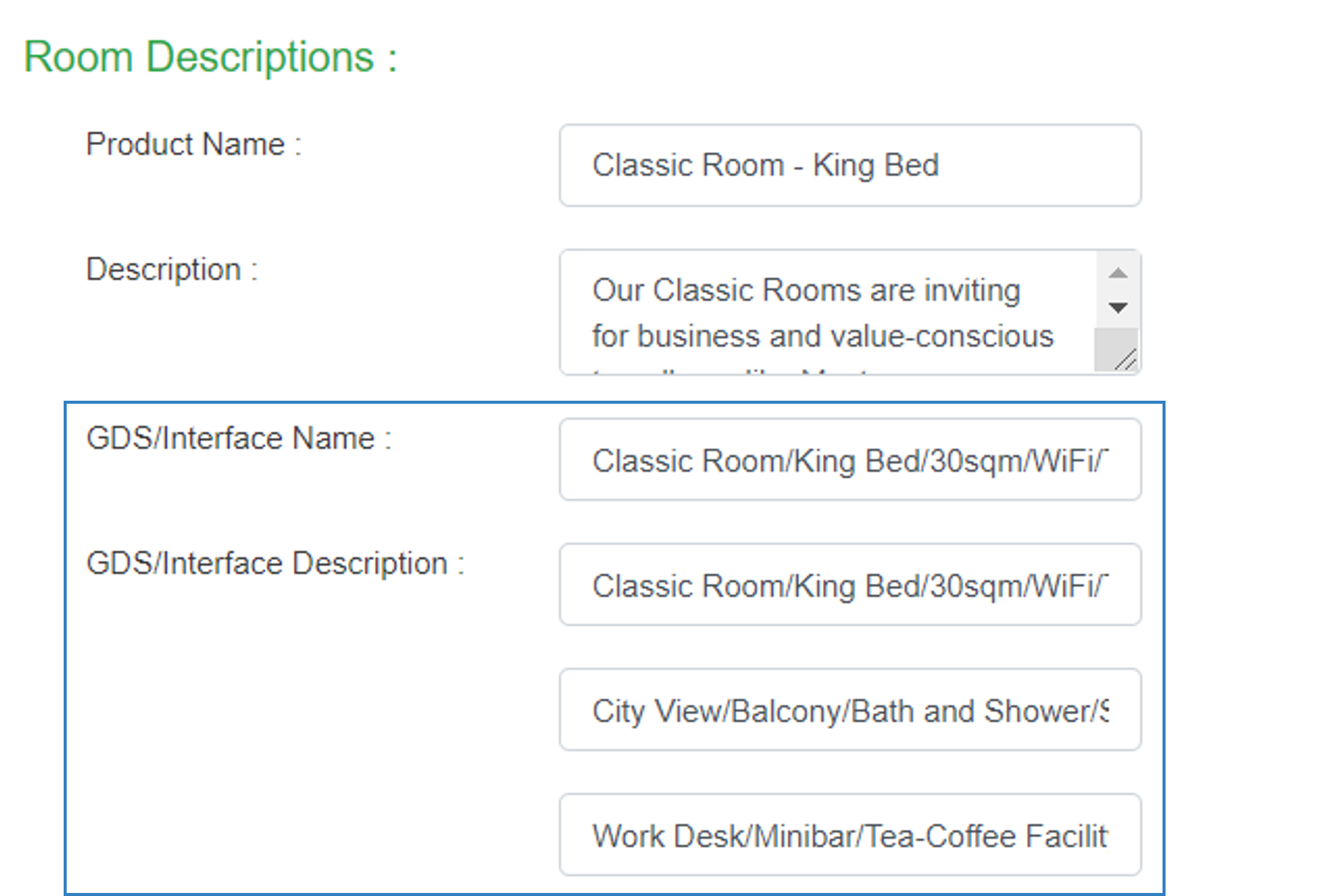 Step 2 - Generate Room Codes
Select the Room Type and the Room Quality.
The number of rooms linked to the new room type.

Note
The Number of Bedrooms value for standard hotel rooms is 0.
The number of extra bedding allowed.

The Maximum occupancy without extra bedding.

Always select Notify GDS.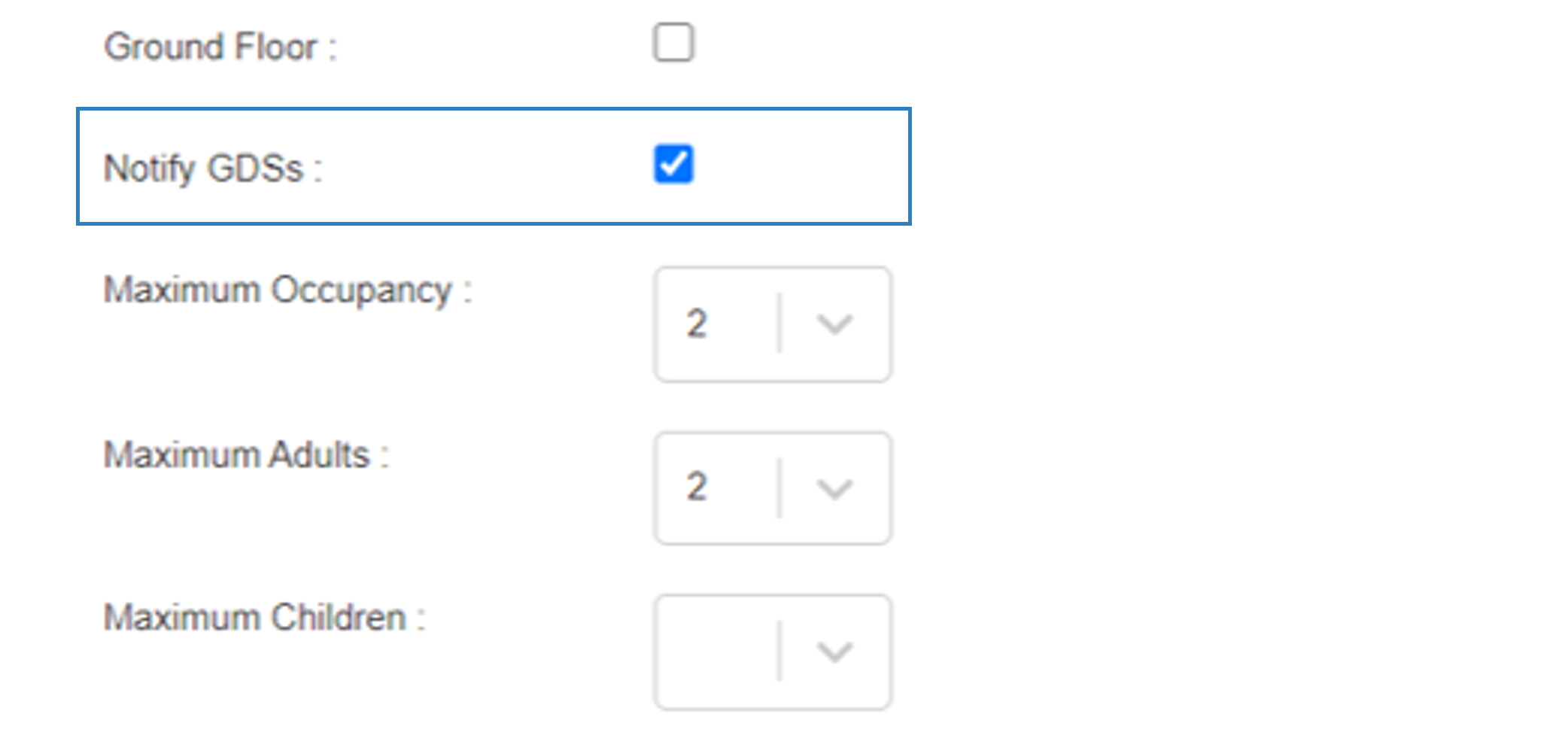 The Maximum Occupancy is the total of Adults and Children allowed in the room.
Maximum of Adults allowed
Maximum children allowed (must be less than max adult)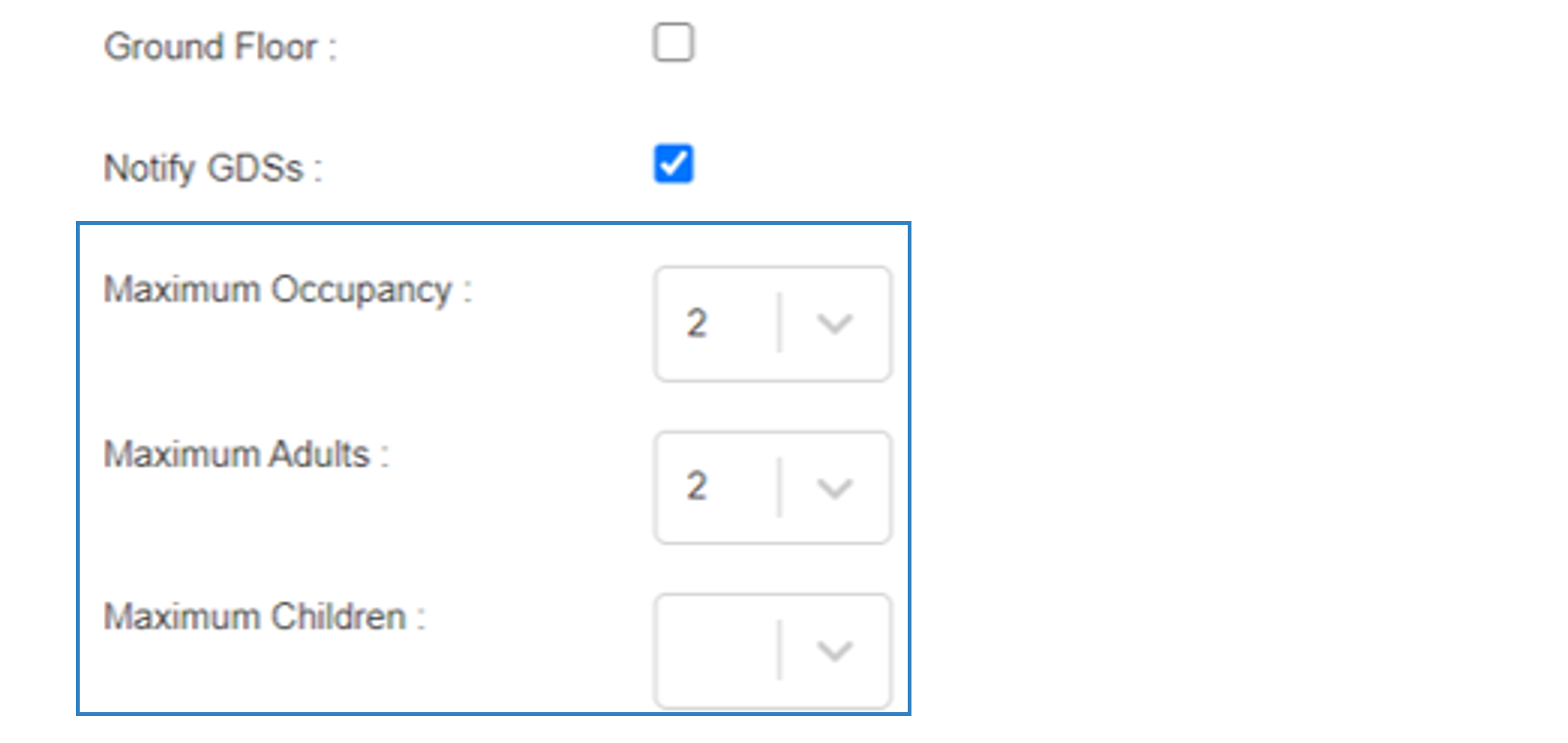 On the next page, select the Bedding Type and Number of Beds.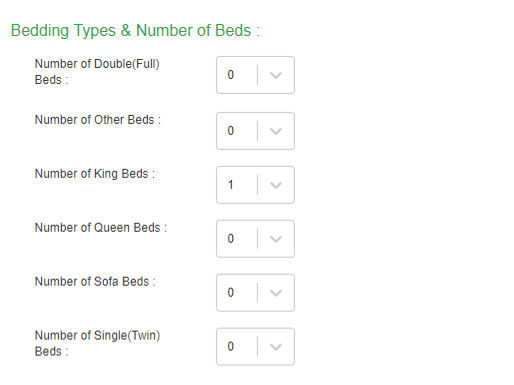 Click on Generate to auto-generate a room code for each channel.

Note
The next page will show you a completion summary. Review then click on Save to confirm your changes.
Channels
From the Channels tab, go to Conversion and click on Assign New to create channel.

Select the Channel Name from the drop-down menu.

Enter today's date in the Begin Date field (Leave the End Date field blank).

Enter the Interface Code from the Item Setup screen (ensure there are no spaces at the beginning or the end).

Item Setup
Once the Item Wizard is completed go to Item Setup and complete the following fields:
Enter the same code you have entered in Channel Conversions. For a hotel with no interface, enter one of the GDS Room codes generated earlier.

Enter the max. number of rooms to sell for this room type.

Alternatively, select this option to sell with no inventory limit.

Description best practice
- List the room amenities
- Do not duplicate the room type name
- Highlight the selling points
- Enter the bed type information
- Keep the description short (max. 4 lines)
Interface Description best practice
- Use the Line 1 to repeat the room type name
- Highlight the selling points
- Line 2 and 3: max. 45 characters
- Allowed special characters: period (.), slash (/), hyphen (-)