From the Dashboard, click on the Actions link Restatus Items and Rates and follow the below steps:
Select a specific channel and select the Restatus type (Remaining Inventory/Sell Rule or Rate).

Select Begin and End Date. This should be a window of up to 3 months at a time.

Leave the Rates radio button defaulted.

Select the Rate and Rooms you want to restatus and click on the Restatus button.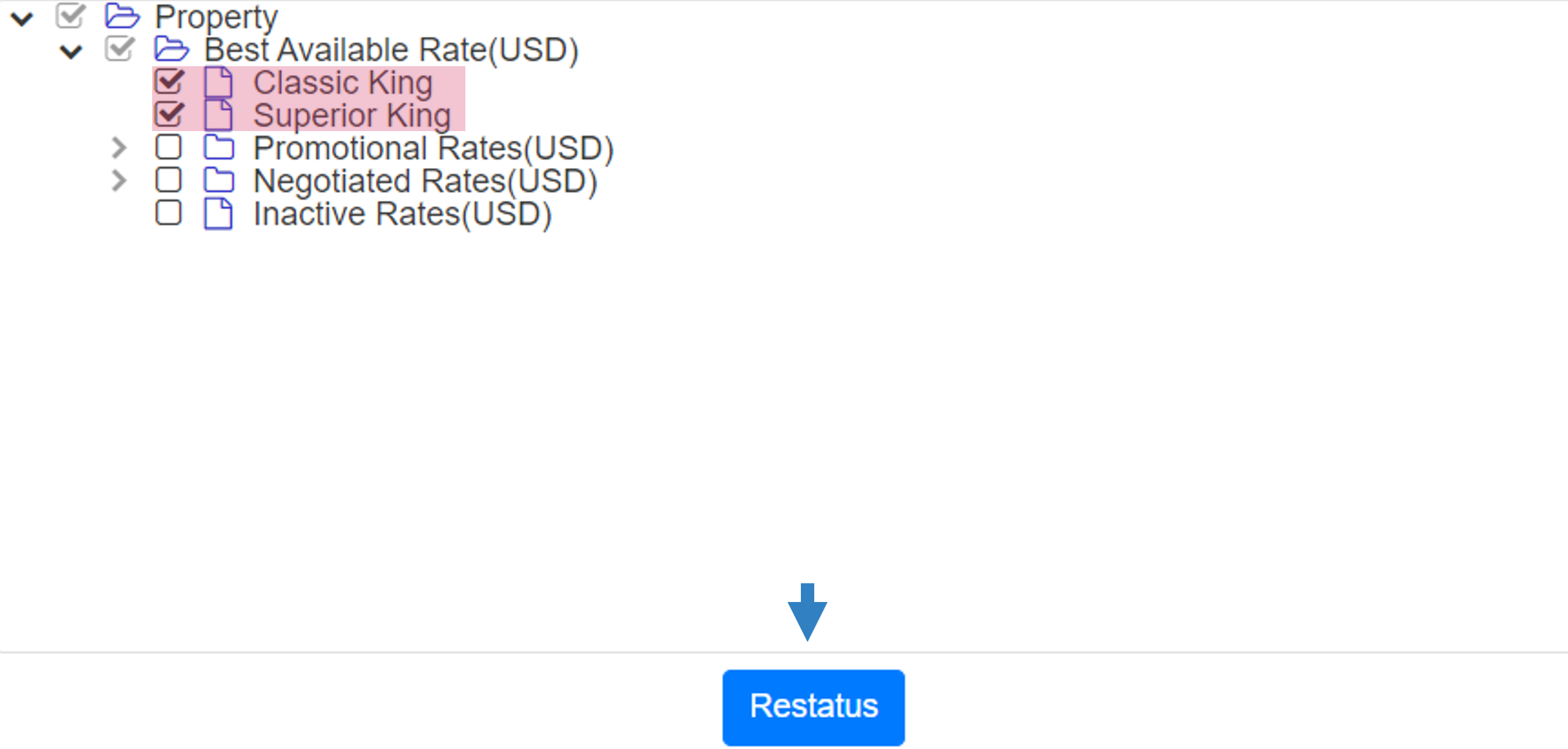 Each rate must be processed individually.
If successful, the following message will display at the top of the page:

After completing this action, select the next type to be processed (e.g. Remaining Inventory/Sell Rule/Rate)
Select only the required rooms, rates and dates that are required. Do not restatus all.