RVNG is a Central Reservation System connecting your hotel to multiple distribution channels. It allows you to manage your rates, availability and reservations, as well as your hotel content.
Clients can book your hotel through four main distribution channels:
Global Distribution Systems – travel agents
Alternative Distribution Systems (ADS) – online travel agents
Internet Booking Engine (IBE) – your website booking engine (optional)
Voice Reservations – Pegasus Call Center agents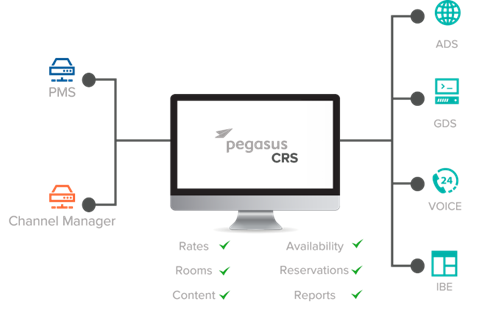 The Property Dashboard
Use the property dashboard to access all property-specific settings.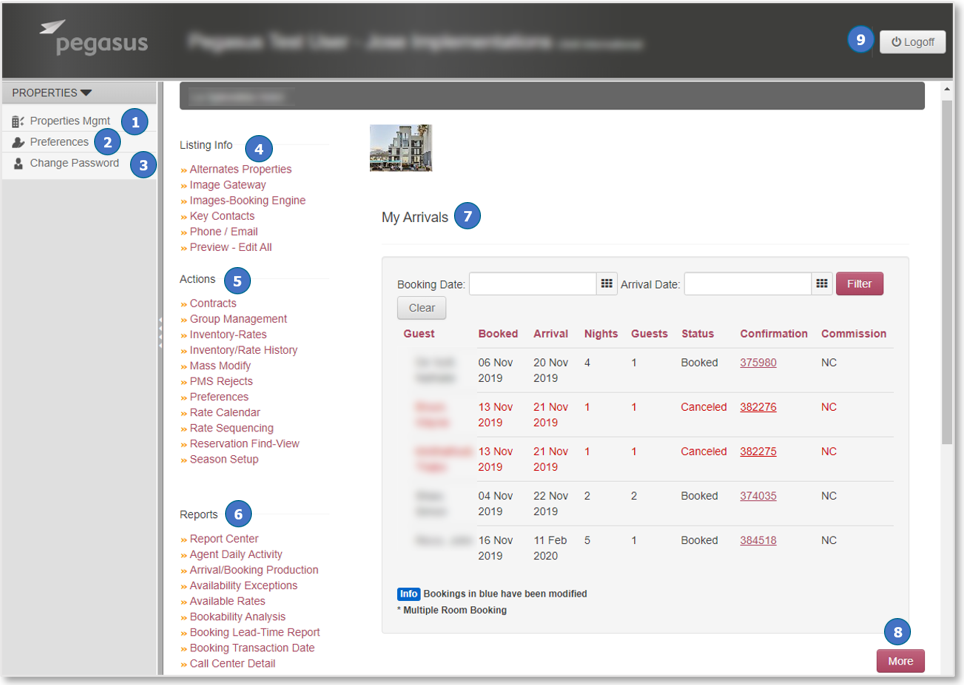 Properties Mgmt: Switch between hotels without login out of RVNG
User Preferences: Name, System Language, Date & Time format
Change Password: Password management
Listing info: Hotel content information and images management
Actions: ARI and policy settings
Reports: Scheduled availability and production reports
My Arrivals: Upcoming arrivals and cancellations
More: All future arrivals and cancellations
Logoff: Always use this button to sign out successfully