Image Gateway allows you to manage and distribute your hotel image gallery to various GDS and ADS channels.
Minimum requirements
| | |
| --- | --- |
| Browser: | Chrome |
| Maximum number of images: | 50 |
| File type: | .jpeg; .jpg |
| Image size: | 500 x 800 |
| Pixel: | 3073ppi to 3840ppi |
| 1st image: | Hotel exterior shot |
EXCEPTIONS ✔ AND RESTRICTIONS ✘
| | |
| --- | --- |
| ✔ | Allowed special characters: slash (/), hyphen (-), period (.) |
| ✘ | Images containing a logo |
| ✘ | Images containing a watermark |
| ✘ | Illustrations |
| ✘ | Floor Plans |
| ✘ | Images of near-by or local attractions |
| ✘ | Images given a Category of Basic or Promotional |
| ✘ | Any media type other than photos |
Distribution to various channels
All the information within Image Gateway is sent to the various distribution channels. Each channel reserves the right to use this information according to their requirements, including the following:
# of Images: The maximum may vary for each channel
Validity: Images may be removed due to channel restrictions (see above)
Duplication: Duplicates may be removed, even if the Thumbnail & Caption are different
Display Order: The display order logic may differ from one channel to another
Image settings
Click on

to zoom in or out of a picture.

Click on the arrow next to a section header to expand the view.

Click on the Edit icon 🖉 to edit fields.

The Caption will show above or below the image in the Live Media Gallery (max. 96 characters).

More image information will appear as info linked to the Live Media Gallery (max. 1024 characters).

Tags are additional categories that can be associated to an image.

File / Media Info contains the image specifications including:
Public ID: Unique ID generated by ICE, to be used for public distribution
Private ID: Not in use

Links:
The Image Link previews the individual image selected
The Live Media Gallery is a slideshow with all the hotel's images
The Edited Media Gallery is a slideshow with all images as they appear with current settings

Settings will not be distributed until you save and activate the changes.
Adding/modifying/deleting an image
Click on an image and confirm entering into Edit Mode.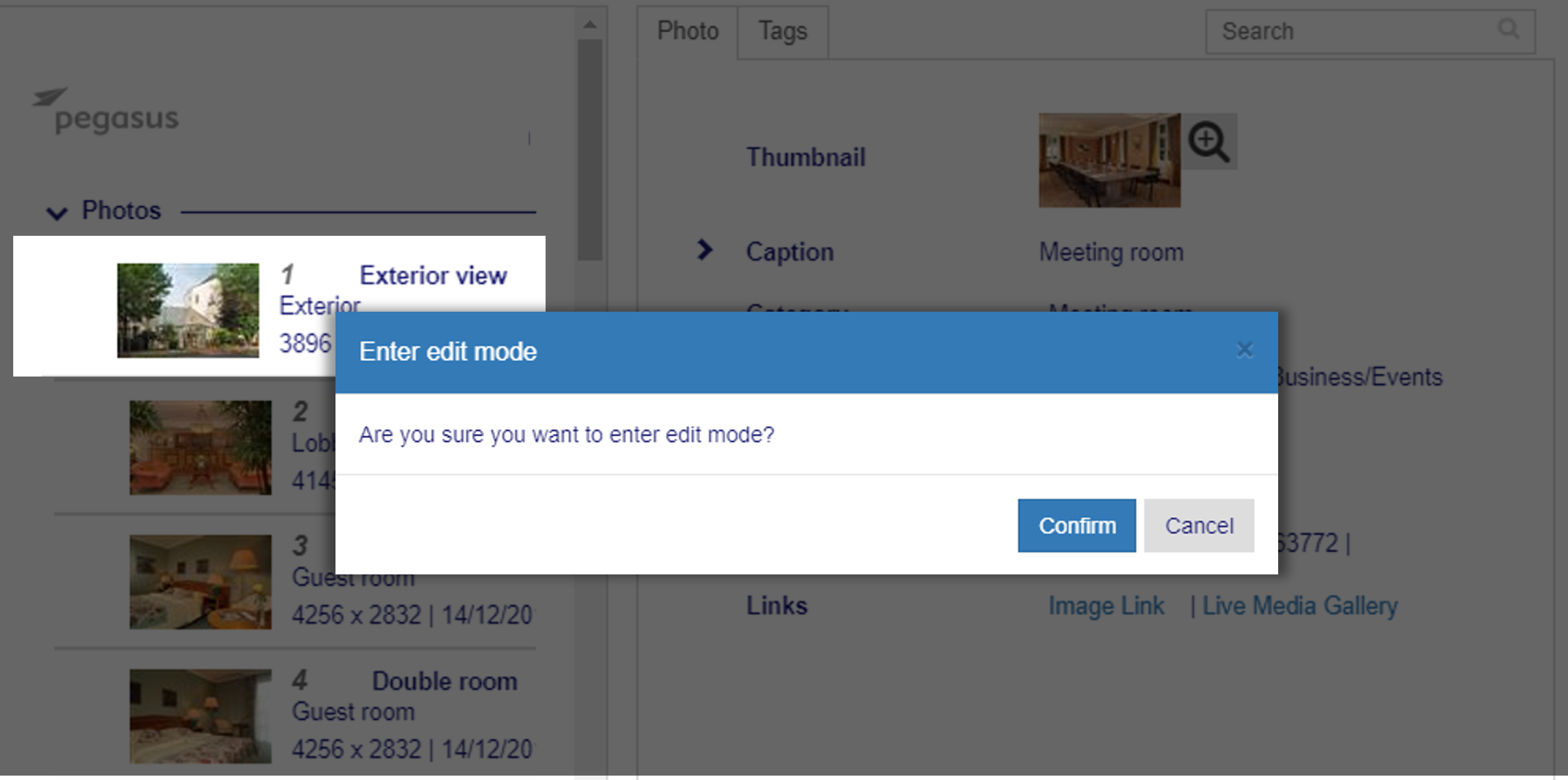 Right-click one on a picture and select Add New Photo to add a new one.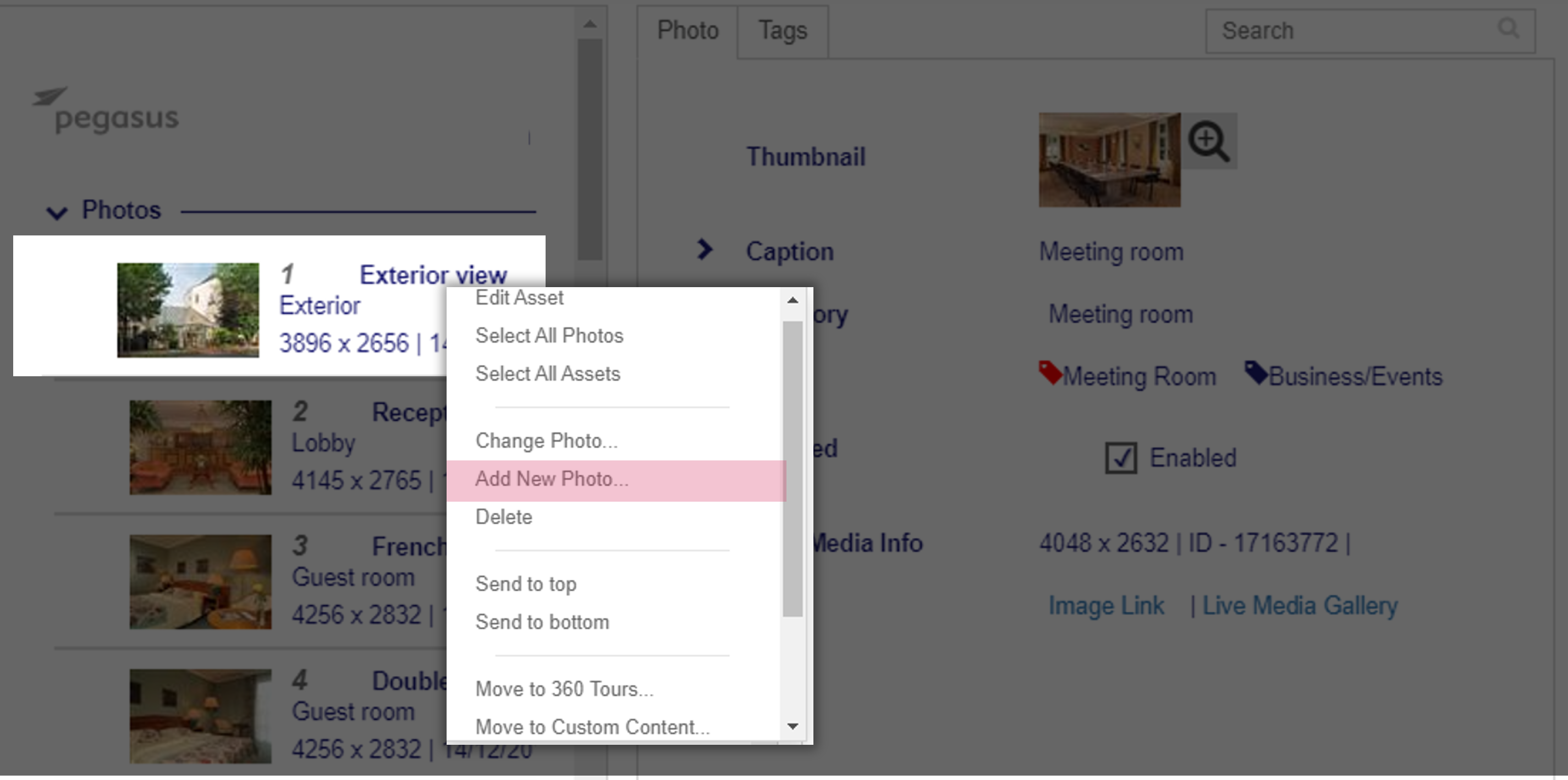 New images are placed at the top of the Gallery. You can drag and drop them to the desired position to change the order.
Click on Exit & Save Gallery once you have adjusted all settings and select one of the Exit options.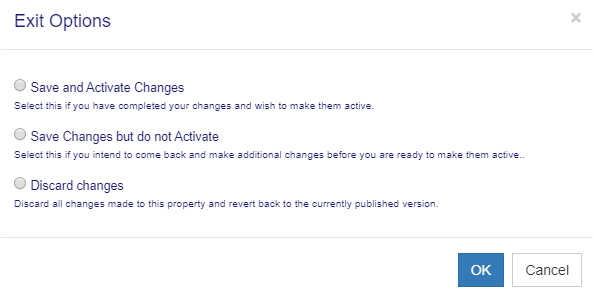 Once in Edit Mode, you can also modify the settings of any image you have selected.
To delete an image, select the Delete option after right-clicking on it.
Additional Information
- Image Gateway will timeout after 20 minutes of inactivity
- Some Channels do not support Images description or additional text
- Adding multiple tags to your images can increase the searchability
- Each Channel reserves the right to show your Images in a different order