This guide will show you how to handle reservations, explaining the following sections:
Dashboard / My Arrivals
The Property dashboard lists the five arrivals that are closest to the current date. It also shows the number of nights, guests, the booking status, confirmation number and commission information.
Search past and future reservations using specific guest detail information:

Filter reservations by Booking or Arrival date:

Sort reservations by clicking on the detail headers:

Click on a confirmation number to see reservation details:

Click on More to display all future arrivals and cancellations:

Reservation Find-View
Find By
Search by reservation or cancellation number:

Unselect Show only future bookings to see past reservations and click on Start Search:

Find By Name
Search by any of the available criteria (use % to see all names):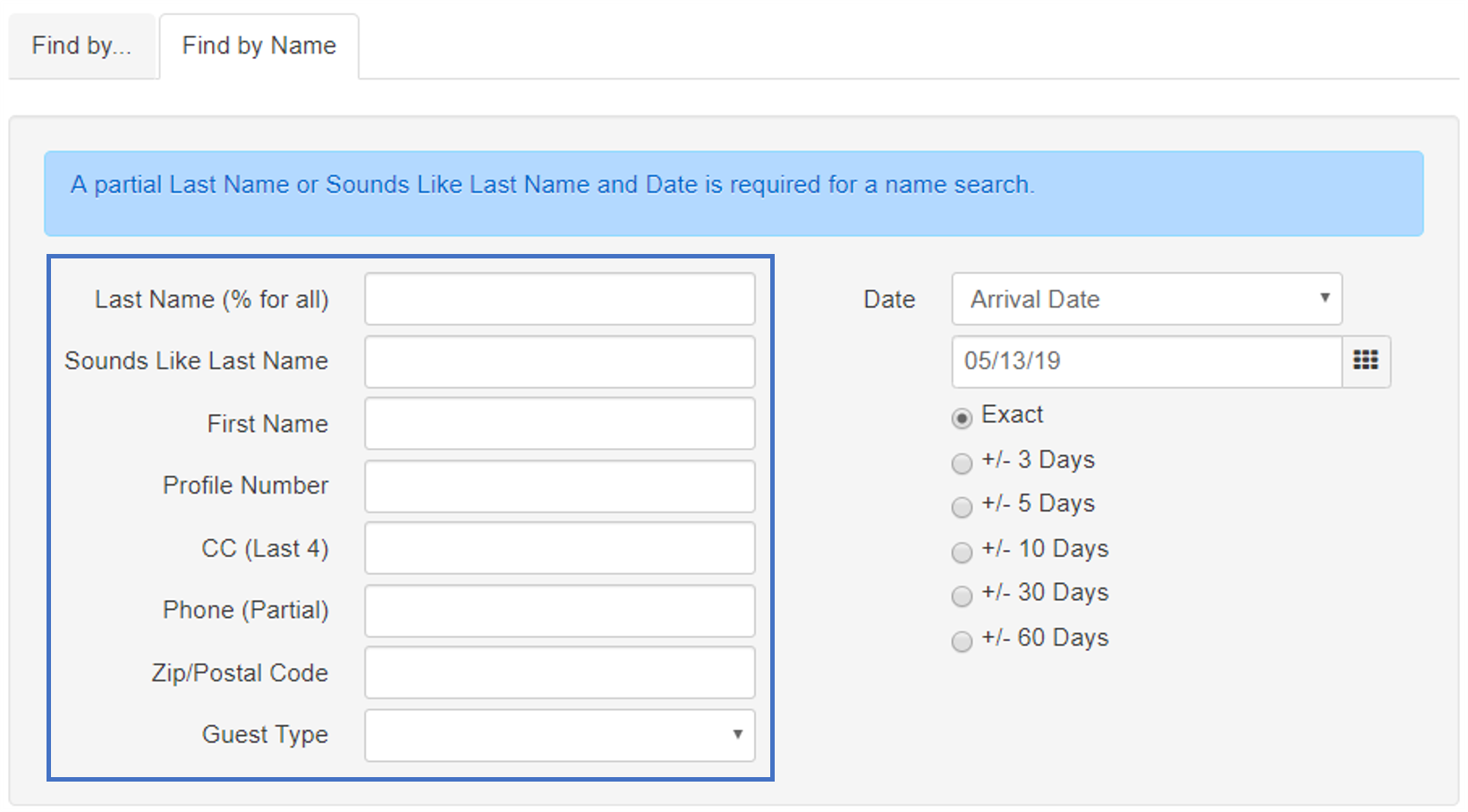 Unselect Show only future bookings to see past reservations and click on Start Search:

Itinerary
Reservations may have additional third-party confirmation numbers (external #) such as IBE, Expedia or Booking.com:

Booking date/time (based on the hotel time) and Booking source (distribution channel):

Guest Information as provided at time of booking: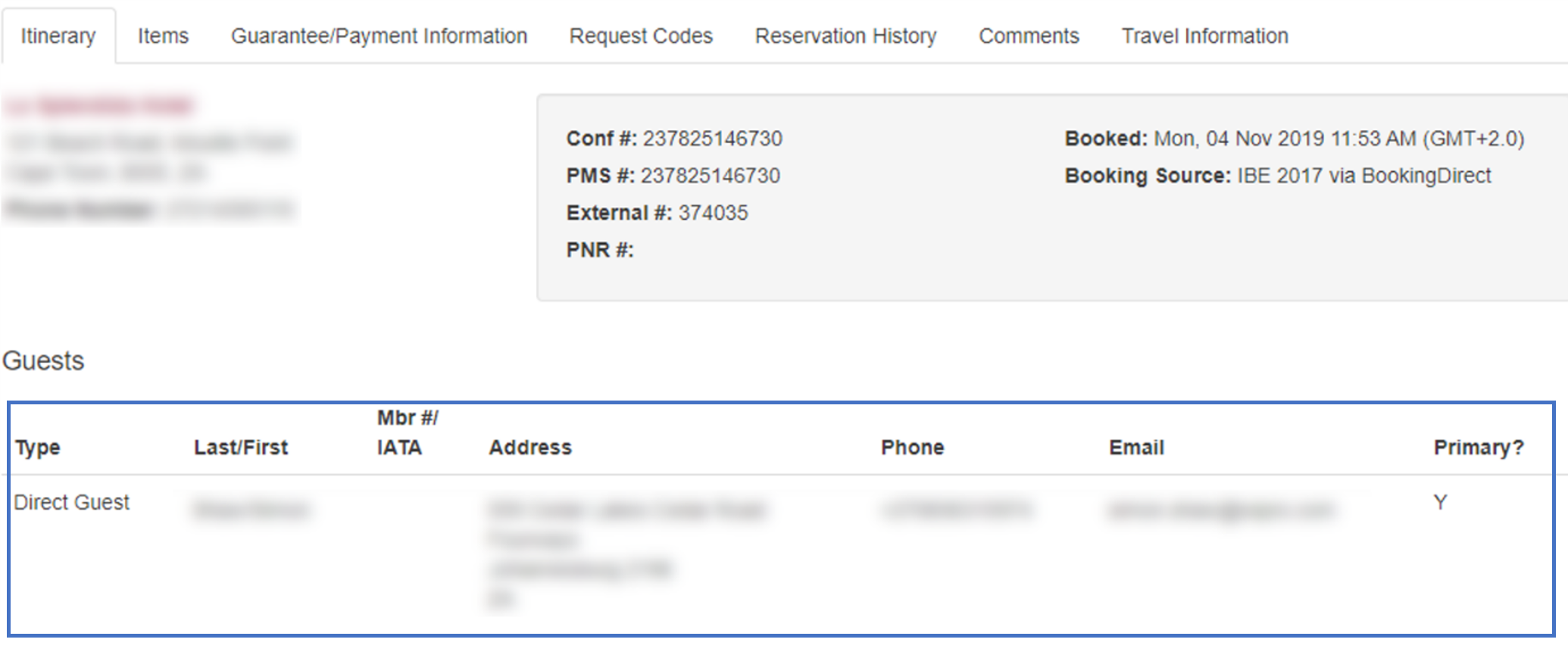 Items
Room and rate plan information:

Breakdown of the pricing, policies and additional charges:

Net booking value and booking value (including additional charges):

Guarantee/Payment Information
Credit Card details can be retrieved by clicking on the number, if displayed as a hyperlink:

Credit Cards need to be pre-authorised by the hotel. If invalid, please contact Customer Support to request a cancellation
Request Codes
Request codes are set up in your PMS and linked to this section of RVNG when used:

Reservation History
Modification and cancellations are recorded in the Reservation History section, showing details of when and what actions have been taken:

Comments
This section shows comments added in a freeform text field at time of booking:

Comments added manually on this tab will not trigger outgoing notifications.
Travel Information
If the Booker chooses to add travel information, you will see the flight airline code and flight number, as well as the ETA if it is entered at time of booking:

Reservation Status
Modified reservations are displayed in blue:
Confirmed reservations are displayed in black:

Cancelled reservations are displayed in red: