Release notes - July 12, 2022
Building emails in Studio is getting faster & simpler
We're happy to share some big Studio updates coming your way today. We've created 16 (!) pre-built Content Blocks that are easy to use and responsive, so they'll look great on any device. Say goodbye to the days of adding individual elements to your email, only to discover it doesn't render as expected. Read on for details and watch a short demo to see Content Blocks in action.
New Content Blocks
Whether you need to add a new section to your existing template or build a template from scratch, the new Content Blocks will make working with templates a piece of cake. In the Create Template view, you'll see Content Blocks listed under the Elements tab. Grab a block and drag it onto your canvas.
The elements that make up the Content Block will now appear on your canvas, already coded to respond properly on mobile devices. If there are any elements within the Content Block you don't need, simply delete them – the other elements of the block will remain unaffected.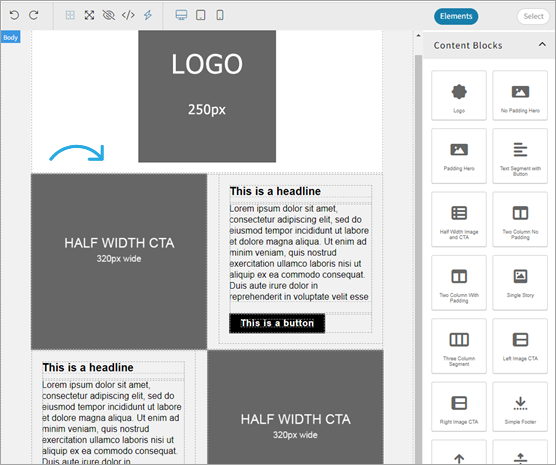 As previously, click into any of the elements within the block to update the content, such as text, images or links. Lastly, update the style of the element to match your branding.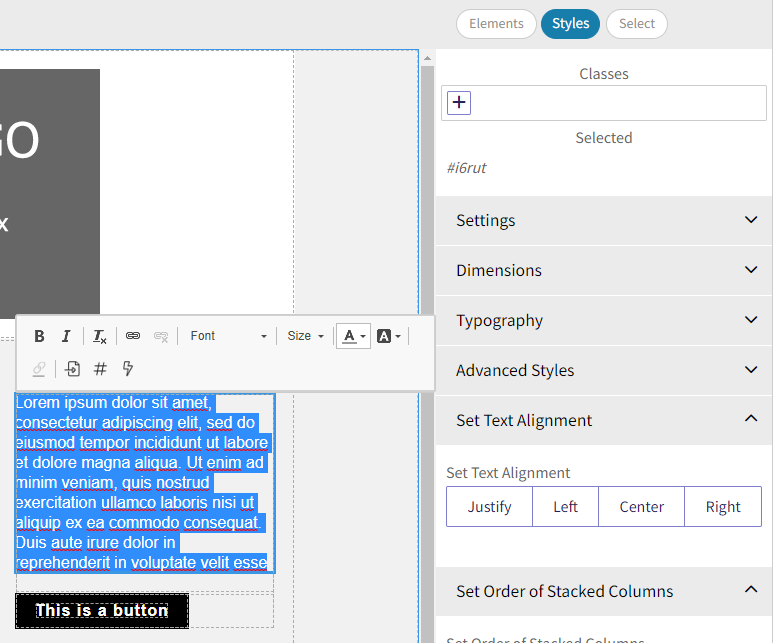 Be carefree and have fun exploring the 16 different Content Block layouts now available. If you change your mind about an entire block, just use the Select tab to select it at the table level and delete it with one click.
By the way, if you prefer to continue working with individual elements, you'll find them underneath the Content Blocks section.
Learn more