Release Notes - August 4, 2022
Data compliance laws and regulations have become an important topic over the past few years. Hotels, resorts, and casinos around the globe must execute data subject requests to delete personal information, also known as data erasure, just like any other business that processes Personally Identifiable Information (PII) data.
eInsight CRM has already been routinely performing this task on behalf of customers, but after our upcoming deployment on August 9, 2022, all eInsight CRM admin users, and anyone else in your organization granted permission, will be able to quickly anonymize guest profile information, ensuring that the information is permanently removed with just a click of a button.
Learn how to enable Data Erasure permissions and anonymize a profile.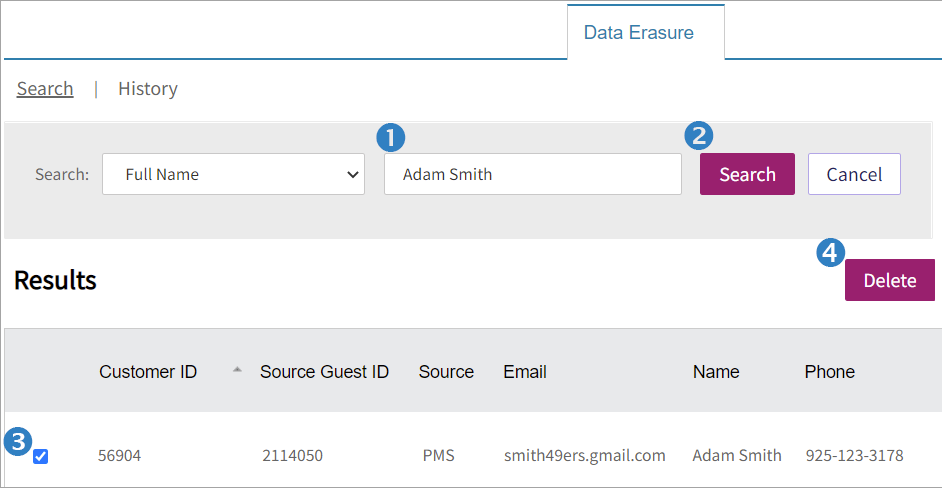 No Time to Wait in Today's Non-Stop Environment
We all know that hotels must do more with less in today's world. The ability to designate someone on your team to process data erasure requests in-house means you no longer have to submit a support ticket requesting that it be done on your behalf. This new, simplified workflow cuts out the "middleman," empowering your team to get this task done more efficiently and without delay.
Once completed, your team member will receive an email from "eInsight <noreply@cendyn.com>" confirming that a profile record was removed without exposing any of the Personally Identifiable Information (PII) that was deleted.