As of August 9, 2022, all eInsight CRM admin users can quickly erase guest profile information, ensuring that the information is permanently deleted with just a click of a button. Additionally, an admin can provision these permissions to anyone in your organization in the Manage Roles page. Once granted permission, these users can also view the Data Erasure tab and complete the data erasure process.
Enabling Data Erasure Permissions
Select the circle icon containing the first initial of your name in the upper right corner to view a drop-down list.

Select Settings from the drop-down list.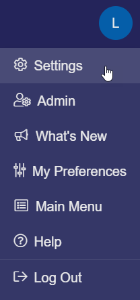 Select the Manage Roles tab.

Scroll down to the last row of the Profiles section and check the box for Data Erasure Requests.

At the bottom of the page select Submit.
How to Delete a Profile
Select the Profile tab.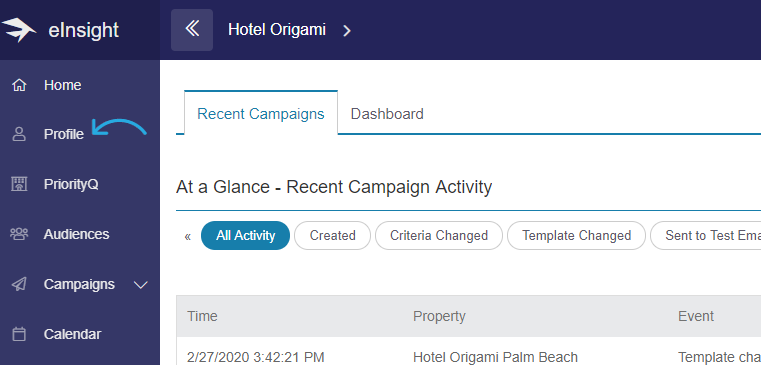 Select the Data Erasure tab.

Enter criteria for the profile you seek, such as Full Name, Customer ID or email and select Search. In the results area, check the box for the profile, then select Delete.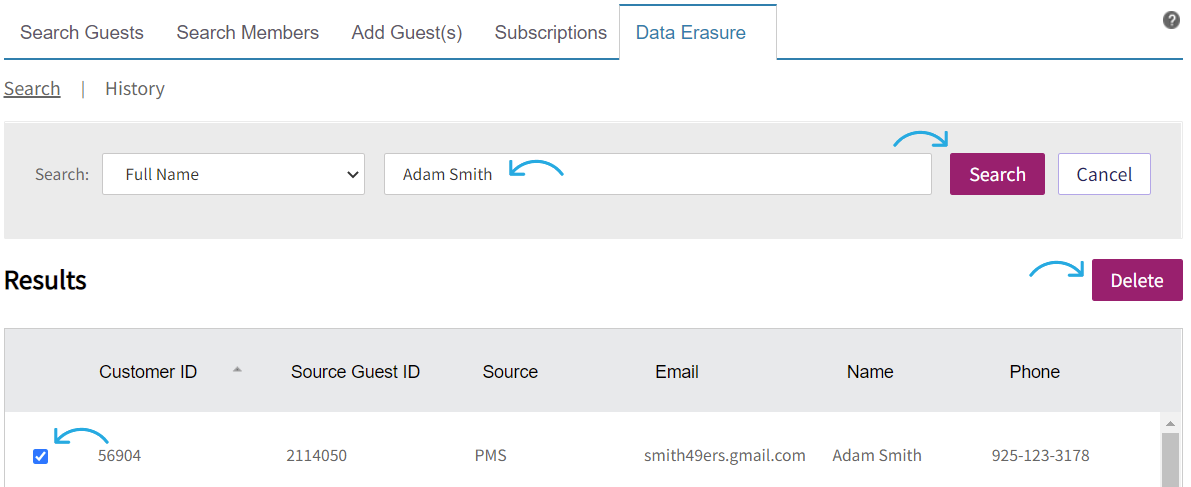 The user will receive an email from "eInsight <noreply@cendyn.com>" confirming that a profile record was removed, without exposing the Personally Identifiable Information (PII) that was removed.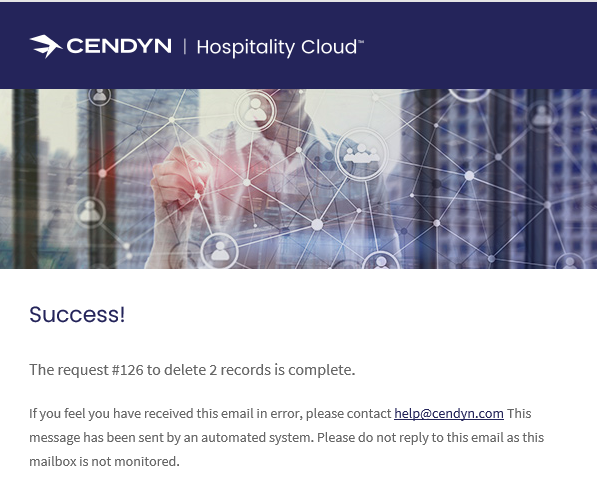 Data Erasure History
Users can see the status and details of recent data erasure submissions and past requests in the History sub-tab.