When scheduling a transactional email or campaign, you can choose to have eInsight CRM check for new guests/recipients from every 10 minutes to daily. You have the ability to have your message be sent in a timely and relevant manner.
New guest data enters into your CRM every minute. This allows you to instruct eInsight to look for new guests and send them relevant message(s) you've designed. You may want to use this feature for the following scenarios:
If you have a newsletter sign-up confirmation, you can have eInsight CRM look for new registrants every 10 minutes, ensuring your 'thank you for signing up' email is sent.
If you have a post check-in email inviting guests to a Happy Hour, you can use this new setting to ensure your messages are sent throughout the day as people check-in.
Schedule a Recurring Transactionals
Log into eInsight, then navigate to Campaigns > Manage then select Transactional.
Locate the campaign that needs to be updated.

Select scheduled active to view current campaign schedule & take a screenshot. Save it for when you're ready to reschedule.

Select deactivate to deactivate campaign. Select edit to get to the template.

Make updates and then select save &continue.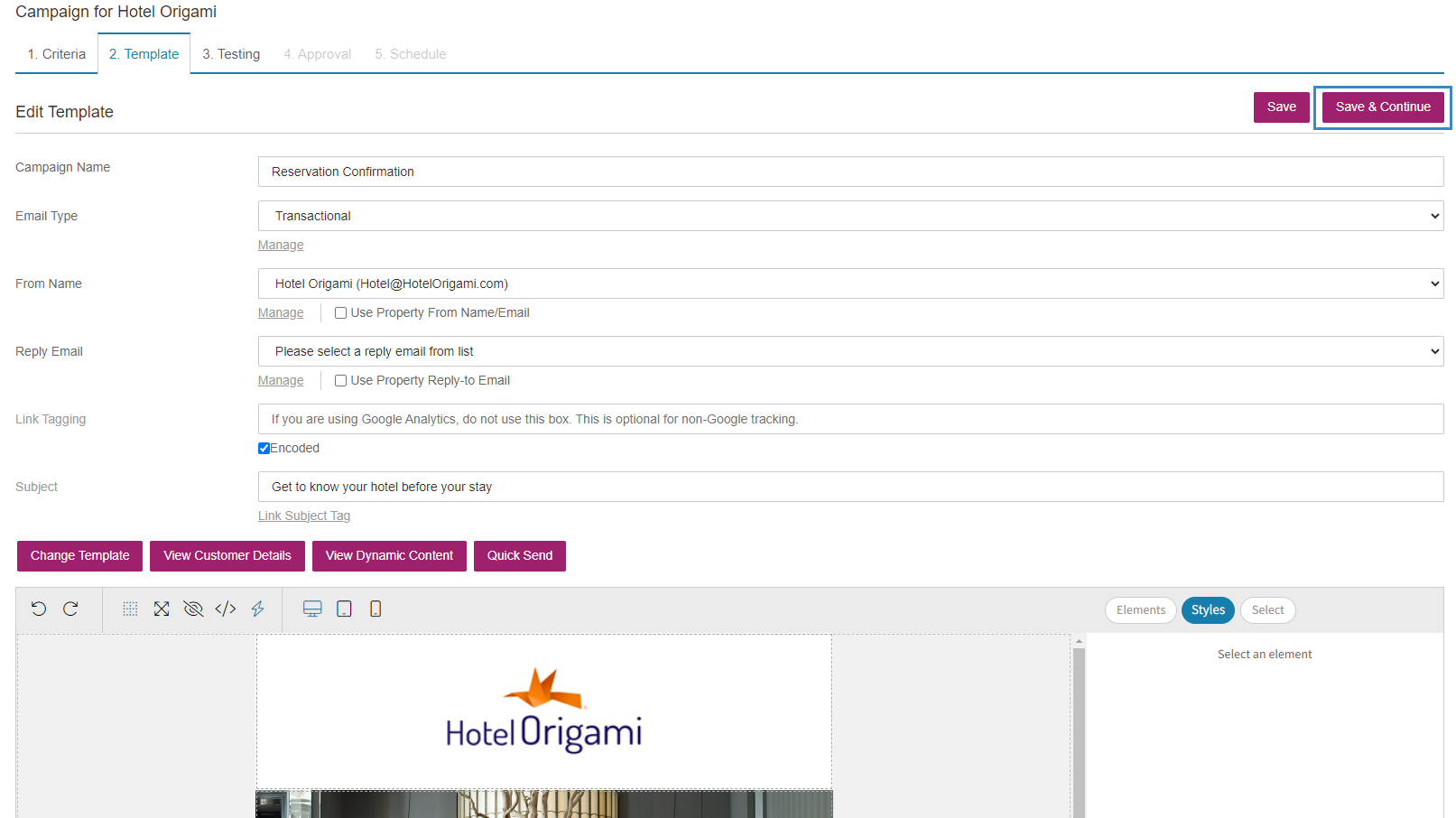 Run and review Basic Validation to confirm all links and images within the campaign are not broken.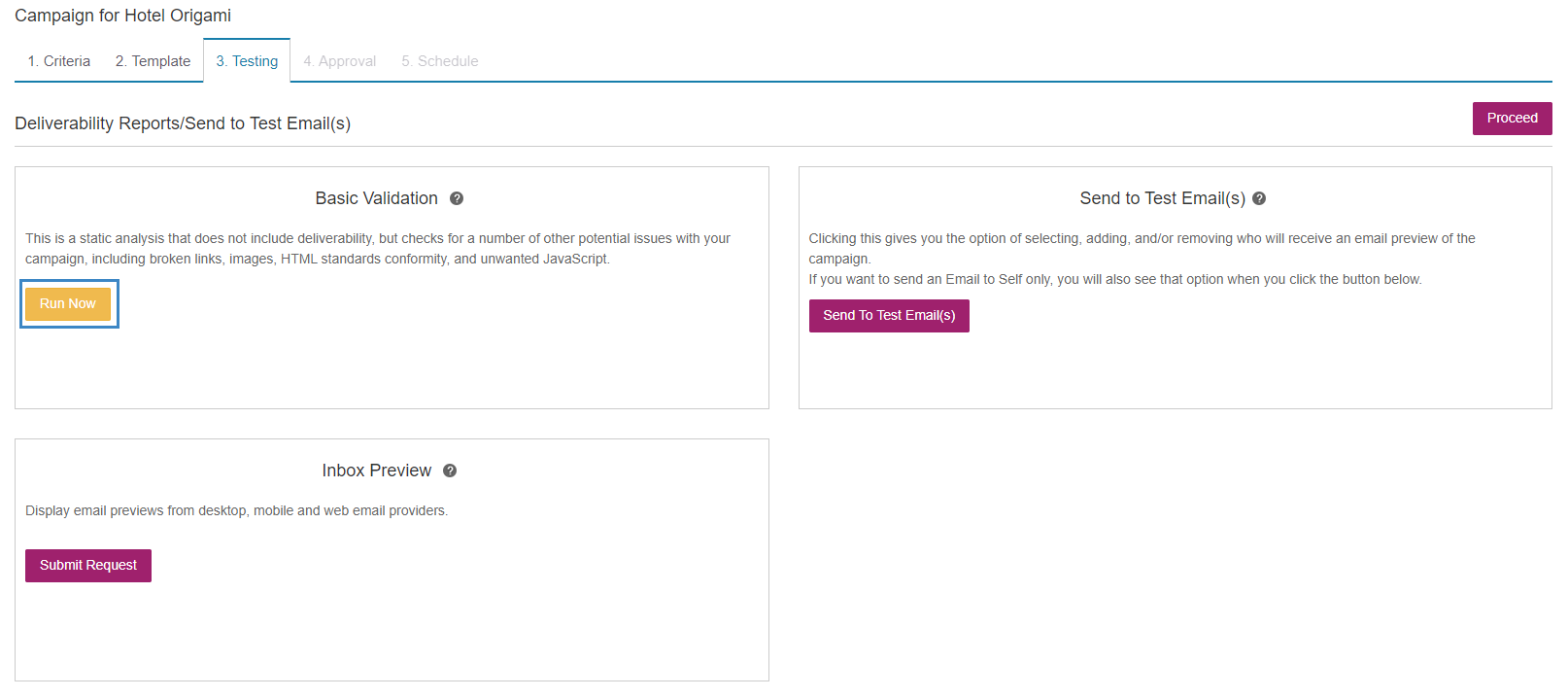 Request a test email to confirm campaign and then select send for approval.

Approve campaign then in the schedule tab:
Refer to screenshot taken earlier.
General Rules:

If confirmation/cancel/change: schedule is set to immediate. Make sure your end date is a date into the future. Set your send time 2 to 3 minutes from when you are setting the schedule. This will give yourself time to actually schedule the campaign.
If pre-arrival/departure: this is typically a daily send. If your campaign has already gone out for the day, set the start date for the next day. Choose your start time based on screenshot taken earlier!