Release Notes - August 29, 2022
We're pleased to share the latest enhancements coming to Cendyn CMS tomorrow, August 30, 2022. These improvements will refine your user experience across many components of the CMS and include:
Now available!
The Cendyn CMS and Starling integration is ready. Please inquire with your Customer Experience Manager for details.
Form Builder Enhancements
Creating easy-to-use customized forms such as contact us, wedding inquiries, or neighborhood perk enrollments, for example, is essential to capturing first-party guest data. We've reorganized the available form fields and added predefined fields to make this task easier and more intuitive. For added convenience, the available form fields are now organized into three categories: Predefined, Custom, and Utility.
Read how to create a new form.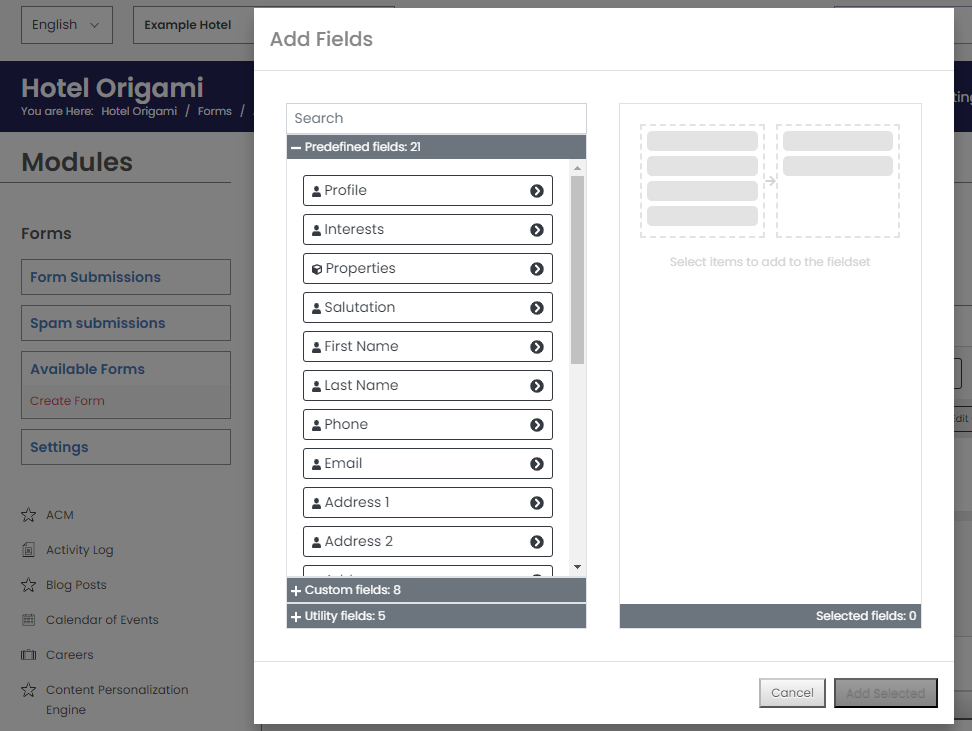 New Form Spam Blocker
As we all know, spam can be a challenge to collecting accurate guest data via forms. To address this concern, our new built-in integration with Akismet will detect if submissions are spam and reject them from being stored in the CMS.
To enable this feature, click on Settings found in the top right of the page. Scroll down and select Akismet Management from the list of Site Settings on the left. Set Enabled to True and then Save.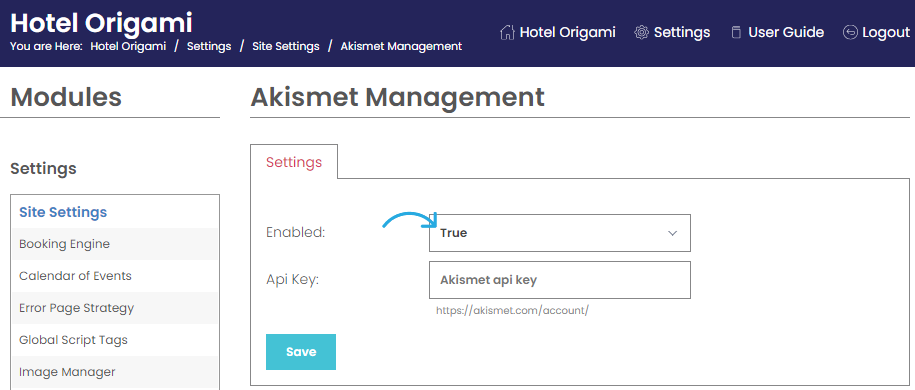 New Confirmation Email Option Upon Form Submission
When a visitor to your website completes a form, you've been able to receive automatic notification emails letting you know. With this new deployment, you'll also be able to send confirmation emails to the person who submitted the form.
Note
To enable this feature, please reach out to your Customer Experience Manager.
Manage Password Protected Pages in the CMS
We're adding a new module to the CMS dashboard called Password Protected Pages.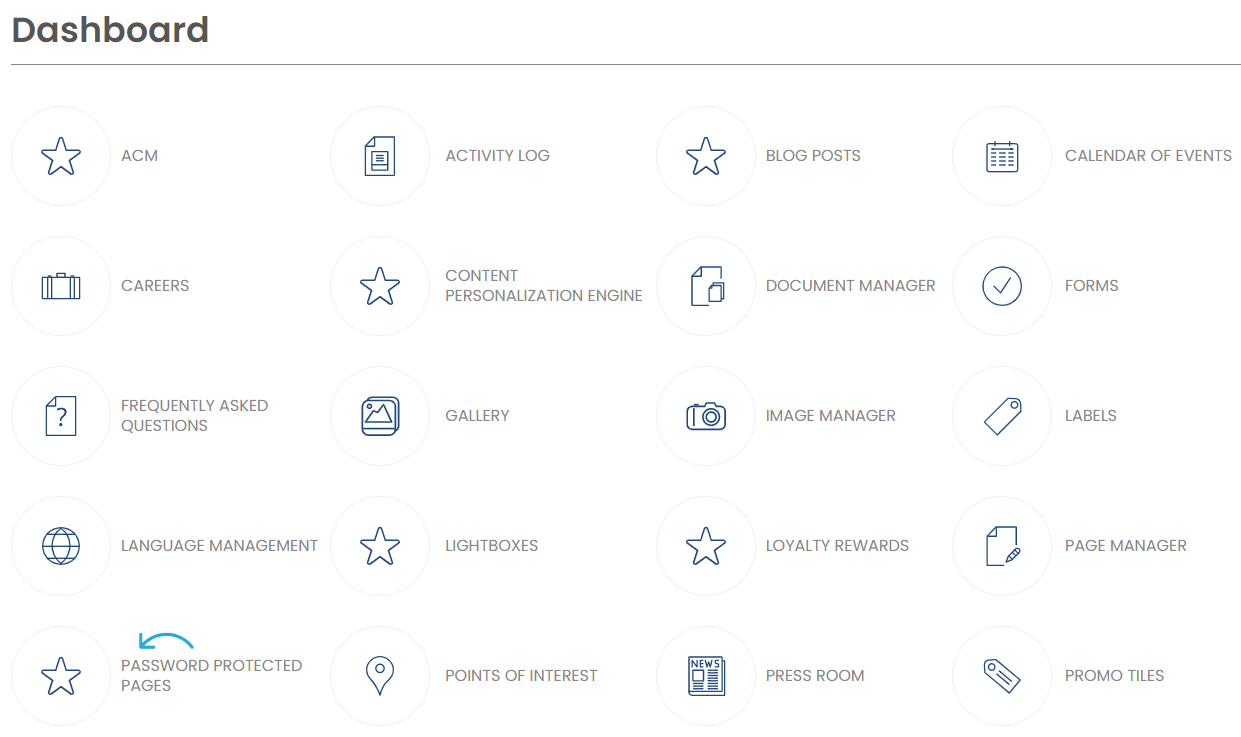 Admins will be able to apply password protection to single pages and/or groups of pages so that access to them will require a username and password. Admins will also be able to assign specific password protected pages to specific users or user groups.
Note
To enable this feature, please contact your Customer Experience Manager.
"View Link" Button Added to Image Manager
Have you ever needed to quickly view or copy an image link? Now you'll be able to do both on the fly by clicking a new button, called View Link, that appears when you hover over one of your uploaded images in the Image Manager module.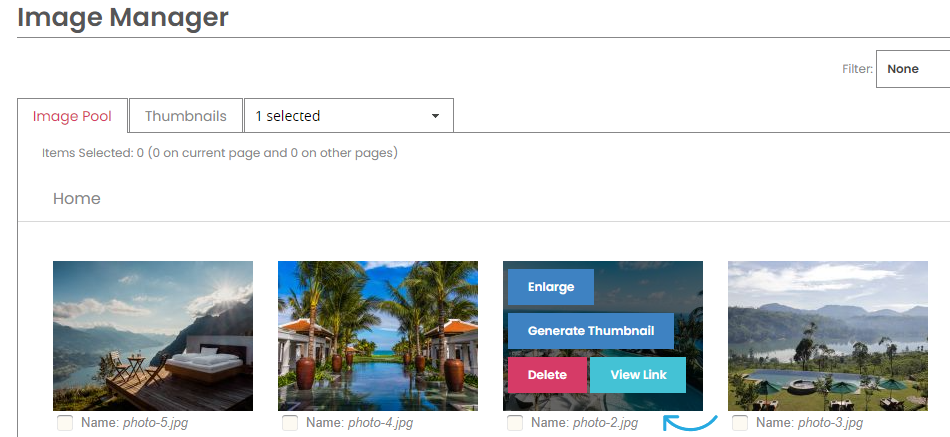 A pop-up will appear showing the link and a button to copy the link.

Note
An image's link is auto-populated when the image is uploaded to the Image Manager and cannot be modified.