Release Notes - August 31, 2022
We're pleased to share our latest NextGuest CRM enhancements, which will be deployed on September 5, 2022. It includes an update for our API to expose loyalty points which are about to expire as well as an enhancement to our Survey Statistics Report and our integration with Mews PMS to support even more use cases.
Note
During the deployment of a NextGuest CRM release, which takes about 10-15 minutes, emails cannot be processed and profile syncs and lookups cannot be performed. Once the deployment is completed, the queued backlog is processed as usual.
NextGuest Web Service API Updates
We're adding two new data fields to the MemberProfileGet call, which are typically used for display in the member portal to remind loyalty members of expiring points: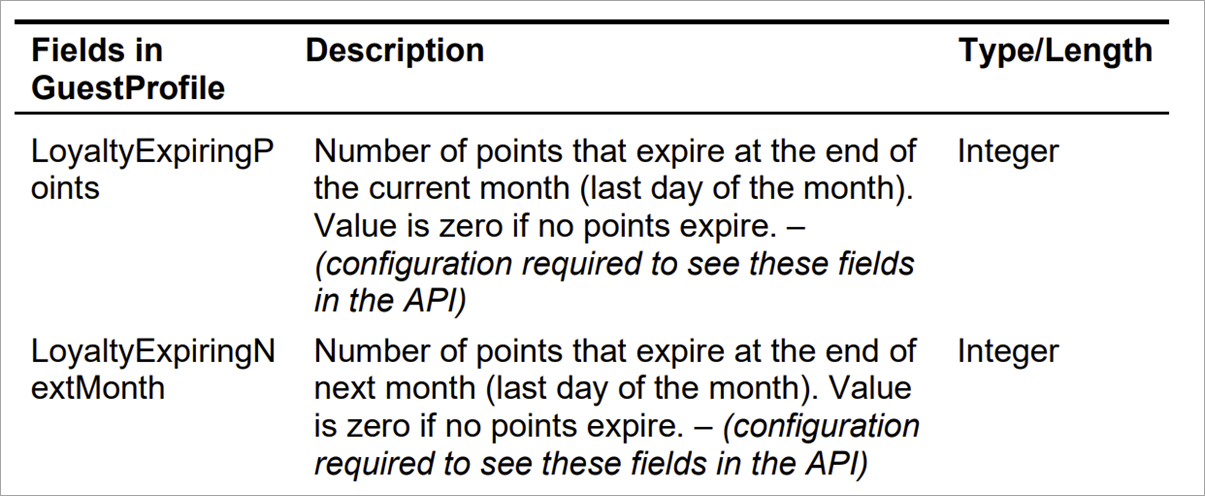 Survey Statistics Report Updates
We're enriching our existing "Post Stay and Survey Statistics" report in Central Profile where it is located under "Hotel Reports." The report is being renamed to "Survey Statistics" as it will no longer be limited to surveys integrated in Post-Stay emails. Rather, you will also be able to use it to analyze survey statistics from Pre-Arrival and In-Stay emails as well.
Users can select one or more of the following survey types:
Pre-Arrival
Pre-Arrival (Group Bookings)
In-Stay (Pre-Departure)
In-Stay (Pre-Departure Group Bookings)
Post-Stay
Post-Stay (Group Bookings)
The selected filters determine the data included in the report.
Mews Integration Updates
The new CRM version comes with additional data supported from Mews PMS. This enables our customers to:
Send Pre- and Post-Stay emails for hotels using Mews
Pull revenue statistics into the system